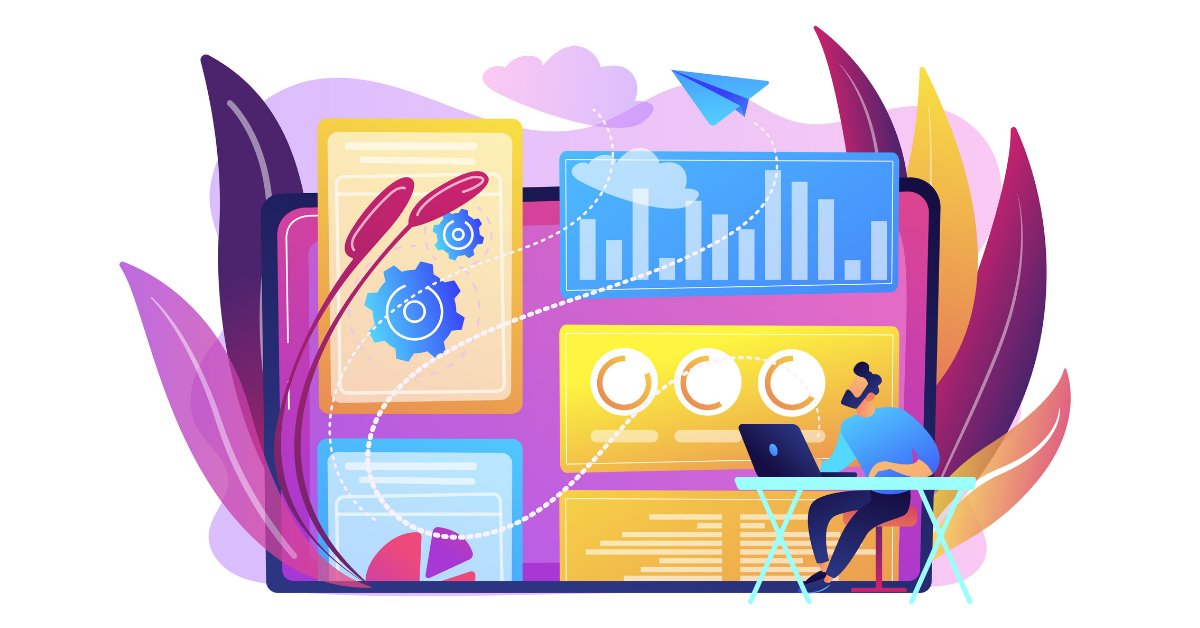 While your primary reason for launching an eCommerce website might be to start selling your products or services online, a great eCommerce website will also add value to your business in other ways.
Your eCommerce website can do so much more for your business than just enabling you to make sales online. In this blog, we explore the top 4 benefits your website can bring to your business and a few ideas for practical ways you can optimise your website to get the most out of it.
1) Convert More Sales
When you were setting up your eCommerce website, chances are you were focused on getting the essentials right so that customers can easily purchase your products or services from your website. Making some additional improvements to your customers' shopping experience can really boost your sales, by converting more of your 'window shoppers' into paying customers.
Make it as easy as possible for shoppers to checkout
Consider your customer's journey through your website, from the homepage, to the shopping cart, to the checkout. For some practical tips and tricks for improving your checkout process, head to our recent blog on how your checkout page can be optimised to convert sales.
Take advantage of free technology that is designed specifically to enhance your site
There are plenty of free or low-cost ways to extend your eCommerce website beyond basic functionality, for example, if your eCommerce site runs on WordPress with WooCommerce, there's a huge range of plugins you can easily install on your website that will add some fantastic additional functions to your website, and many of them are free! Read more about the best WooCommerce plugins to supercharge your eCommerce.
Give your customers access to the most popular payment methods to increase conversions
The more payment options you provide, the better your chances are of delighting every one of your online customers. You don't want someone to get all the way to the end of your checkout process before discovering you don't offer their ideal payment method. Consider alternative methods like Apple Pay or Google Pay which both checking out much easier for your customers, which means more conversions and more sales for you!
2) Simplify eCommerce Management
A well-oiled online shopping experience for your customers is important, but your eCommerce website also needs to make things easy for you internally. Whether it's your warehouse team seeing what new orders have come in overnight, or your customer service team checking to see the status of an order for your customer, your eCommerce platform will become the foundation of your business operations.
One solution that enables growth in local markets and worldwide
To future-proof your business, you don't want to limit yourself to local markets if you could also be selling to international customers. Even if you have no current plans to sell internationally, choosing the right eCommerce payment solution will support your business' growth when you do start to expand your reach, instead of restricting your options.
Easy-to-use, secure and adaptive checkout options
Your website needs to have trustworthy, secure checkout options so that your customers don't have any doubt about their online transaction when they're making a purchase on your site. A report from 2020 showed that 56% of shoppers abandon a purchase if checkout didn't seem secure, so you don't want your checkout's unsafe appearance to be costing you over half of your potential sales.
3) Brand Control
A well-designed eCommerce website will impact your customers' experience as they navigate your website and cement your brand in your customer's minds. A seamless online shopping experience will leave a positive impression on every customer that engages with your brand and encourage purchasing.
A customizable and trustworthy system
Design is more important than you think. The more professional and legitimate your website looks, the more customers will trust your company and brand. The good news is that you won't necessarily have to hire a web designer, as most leading website design platforms come with plenty of pre-designed templates for you to choose from.
Create a seamless buying experience across all sales channels and devices
It's important to not just focus on your website alone. You need to make sure design and user experience are consistent across channels, and check that your marketing messaging and the tone of your brand is consistent across channels, as this will help to build trust with customers. Consider it from a customer point of view – if they visit a company's website, and then they visit that same company's Facebook page only to find a completely different logo and different imagery, they'll be questioning whether it's even the same company!
4) Manage it all from one place
Managing sales and customer data across multiple platforms can quickly become a nightmare! Consolidating your instore and online transaction data in one place means you'll have a clear picture of how each channel is performing and may even enable you to analyse more meaningful data, like customer acquisition and retention rates.
Real-time payments to close sales more effectively and quickly on any channel
Choosing a New Zealand based payment provider is going to give you faster payment processing times which will support cash flow, and when you're looking for an eCommerce payment solution, you need to consider the settlement times, as some international providers can have transaction settle times of up to five working days.
Clear reporting for data analysis and insight gathering
Your eCommerce website is also a great source of incredibly valuable data about your customers and their shopping habits. Many of the major website building platforms have some in-built reporting capabilities, but for more extensive reports, get your site connected to Google Analytics and you'll get more information on who your customers are, how they found your site, and what their journey was through your website. Even better, look for a payment solution that can consolidate your instore and online payments.
A great eCommerce website is so much more than just selling online – it's your brand presence online, it's often the first point of contact that sets a customers' first impression of your business, and if it's optimised to convert sales and simplify your eCommerce management, it should be a key driver in helping your business grow.
EFTPOS NZ will soon be launching Verifone's suite of digital commerce solutions for Kiwi businesses. Easily integrate our payment gateway into your website, view transaction history in real-time, and create custom transaction reports across both physical and digital storefronts. Register your interest to be one of the first to hear about when this is launched!