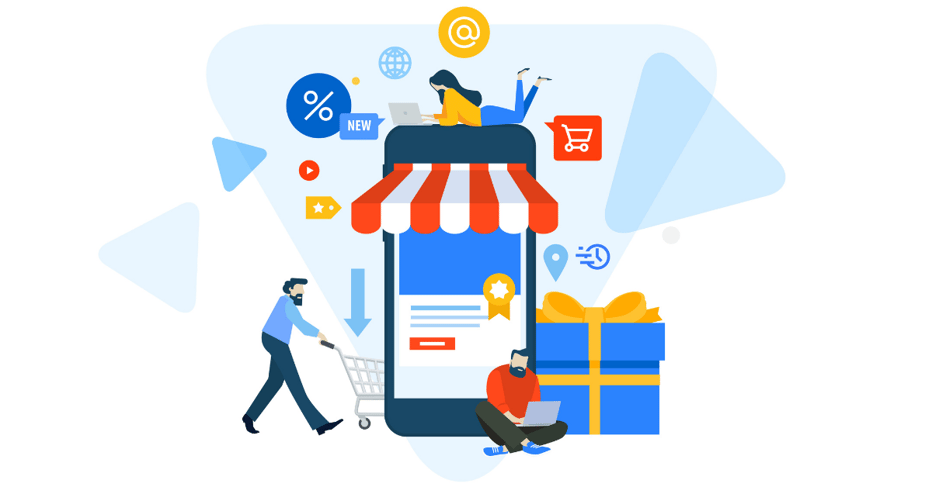 Once you've built your website and your eCommerce solution is fully integrated and ready to convert sales, the next step is to lock in a payment gateway.
A payment gateway is an absolute must for any online merchant looking to make eCommerce sales, and essentially works as the middleman between the customer and the retailer to ensure that the transaction is carried out securely and promptly.
A payment gateway securely manages sensitive card details, validates the card and checks that there are enough available funds to process the transaction, collects the payment amount from the customer's bank, and transfer it to the merchants bank or acquirer, who then deposits it into the merchant's account (also known as settlement).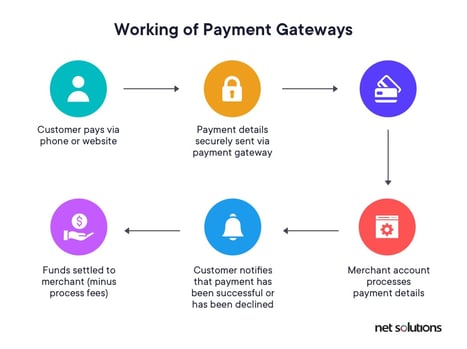 Because there are so many payment gateways available, it's important to do your due diligence, understand the options available and find the solution that's right for you, your business and most importantly, your customers.
Here are eight things to look out for.
1. Fees and Costs
The first thing most eCommerce retailers look into is the fees and costs associated with different payment gateways. Ideally, you want to find the gateway that offers the best quality solution that suits your needs, at the lowest price point.
Unfortunately, some payment gateway pricing structures can be difficult to see the full scope of at a glance, but here's a quick breakdown of how they usually look.
Set up fee: this is a one-off cost incurred to cover the set up of your merchant payment gateway solution. Not all payment gateways require a set up cost.


Monthly fee: this is an ongoing and recurring 'subscription' cost you'll pay as the merchant to use the payment gateway service. This is usually fixed and ranges from completely free to USD $150+.


Transaction fee: this is a fee that's incurred every time a payment is processed using a payment gateway. You'll either pay a flat processing fee per transaction, an established percentage from each purchase, or a combination of both charges.
There are a number of useful comparison charts available to quickly compare pricing, but our biggest recommendation is to check what you're getting at each price point to make sure it covers all of your online payment needs.
2. Types of Payments Accepted
It goes without saying that the more card types and payments that your eCommerce payment solution accepts, the less complications your customers will have at the checkout. These could include:
Specific credit card types (Visa, Mastercard, Amex etc.)
Debit cards
Direct bank transfers
Gift cards
We recommend running a survey and asking your customers what kinds of payment types they expect or most frequently use online before making your choice. This will ultimately help you to make the best choice for your business without having to guess or overpay.
It's also important to make sure you choose a solution from a trusted payments provider that can accept new payment methods and has the infrastructure to quickly adapt to emerging payment methods as they become available. Check if your Payment Gateway can accept increasingly popular alternative payment methods like:
AfterPay
GooglePay
ApplePay
3. Security
If you've read our most recent blog on eCommerce sales conversion techniques, you'll already know that online shoppers are always on high alert and looking for reasons to doubt your legitimacy, to make sure their personal details are safe online. As a merchant, it's key to choose a payment gateway that will not only keep your customers safe, but protect you as a merchant as well.
3D Secure Authentication:
This is an additional layer of safety, by authenticating a cardholder's identity at the time of purchase. In order to complete a transaction, a cardholder must complete an additional verification step. This helps you, the merchant, as you'll be able to block stolen card numbers and fraudulent transactions at the online checkout phase, before you send any goods or provide services.


Fraud Monitoring:
You'll also want to make sure there are some safeguards in place to detect fraudulent transactions or attacks online. An example of this is 'transaction velocity tracking' which monitors your transaction volumes and detects if sales suddenly spike and warns you of potential fraudulent activity.


Chargeback Support: As explained by FIS Global, "A chargeback is the process of a customer's card issuer returning a payment transaction back to the merchant as in some manner invalid. When a card issuer submits a chargeback the amount of the disputed transaction is deducted from your merchant account, in addition to any applicable fees." A good payment gateway solution will have enough steps in the mitigation process to reduce chargebacks and fraudulent activity, but also a solid support system to help merchants deal with any fraudulent chargeback activity.
4. Integration with Your Site
Different payment gateways offer different integration methods in regards to how the gateway portal will sit within or on your site. There are a few different options available:
API Integrations:
This type of payment gateway uses an API to keep users on your website with a user experience you create and control. Through an API, your site will capture payment information on a page hosted by your servers, the data is then passed to your payment gateway for processing. The main benefit here is that the payment gateway is hosted on-page, on your site, allowing you to keep visitors on your page without redirecting them and giving you full control over the look and feel of the checkout page. Since the raw card data is passed through your servers, you will need to ensure your comply with PCI requirements.

Hosted Payment Page:
In a hosted payment gateway, your customer will click on a product to purchase it, then they will be redirected to the payment service providers page to complete the transaction. Once they've entered their card details and they payment has gone through, they'll be directed back to your website. HPPs can be integrated easily and without extensive front-end development work. You simply 'plug' into your preferred CMS, for a specific ecosystem, with reduced PCI DSS compliance complexity.


Injected checkout or iFrames:
The shopper submits their payment information, through a secure form on the checkout page ("same page" experience), directly to the payment gateway. Sensitive payment information doesn't touch your servers which reduces PCI complexity. This method can decrease the average time to purchase by keeping the customer on the same page during the ordering process.


DIY Plugins:
This method is for merchants looking for a payment plugin for a specific CMS, for example payment gateways that can be integrated with Woocommerce, Magento, PrestaShop, or OpenCart to name a few. This is a fast go-to-market solution that can be deployed with just a few clicks and enables merchants to start accepting payments with done-for-you optimised shopping experiences. The shopper adds items to basket on the 3rd party CMS pages and is then redirected to a page hosted by Verifone to submit their payment information, so this solution also carries low PCI compliance requirements for merchants.


5. Device Compatibility
Mobile phones and tablet devices are the new shop front for a significant segment of our customers, and while we might build our payment gateways or eCommerce solutions on a desktop or laptop, a mobile phone is often where they'll convert. According to Outerbox:
"During last year's busy holiday shopping season, a third of all online purchases came from smartphone users. Not even Black Friday (6.2 billion in online revenue in 2018) was immune to mobile fever, as nearly 40% of sales on the traditionally brick and mortar shopping day came via a mobile device."
A clunky transaction on a mobile phone will affect conversions, so it's important to test whether your checkout is mobile responsive and see how your payment gateway provider performs on multiple devices of varying screen sizes.
6. Billing Options
We recommend looking into what payment methods your business is likely to require in the future as you scale your business and checking that your preferred payment gateway will be able to help when the times comes. Ongoing payments on a periodic basis (most likely in the form of a subscription) is a feature that many businesses require from their payment gateway - but unfortunately not all solutions are built to service this need. Other options include 'Pay By Link', which allows you to generate a unique payment link for a customer, suitable for adding to invoices or for one-off payments.
7. Omni-Channel Payments
For many retailers, their eCommerce shop front is in addition to, or the progression of, their brick and mortar storefront. Often inventory is pulled from the physical store to service the online customers, and in turn online customers will likely be taking their returns to your physical stores. It's worth considering whether your payment gateway is capable of servicing omnichannel payments, and if you'll be able to integrate and consolidate sales data to make analysis and logistics a breeze for your team.
The benefits of a omni-channel solution are:
Working with a single support team can save you time by reducing the need for multiple calls to multiple vendors
Consolidated reporting, monitoring and analysis
Attract and retain more customers by offering multiple ways to buy - the customer picks their most convenient option!


8. Settlement Times
Last but not least, if you're a business owner with a storefront using an EFTPOS terminal, you'll likely be used to receiving the funds in your bank account within a day. Unfortunately, depending on the payment gateway you're using, transaction settlement times can take up to five working days. If your business runs on available cash flow, it's important to check in with your payment gateway vendor how quickly you can expect payments to arrive in your merchant account.
If you're thinking about how to get your business up and selling online, and want to learn more about choosing the best eCommerce payment solution for your business, read on here.