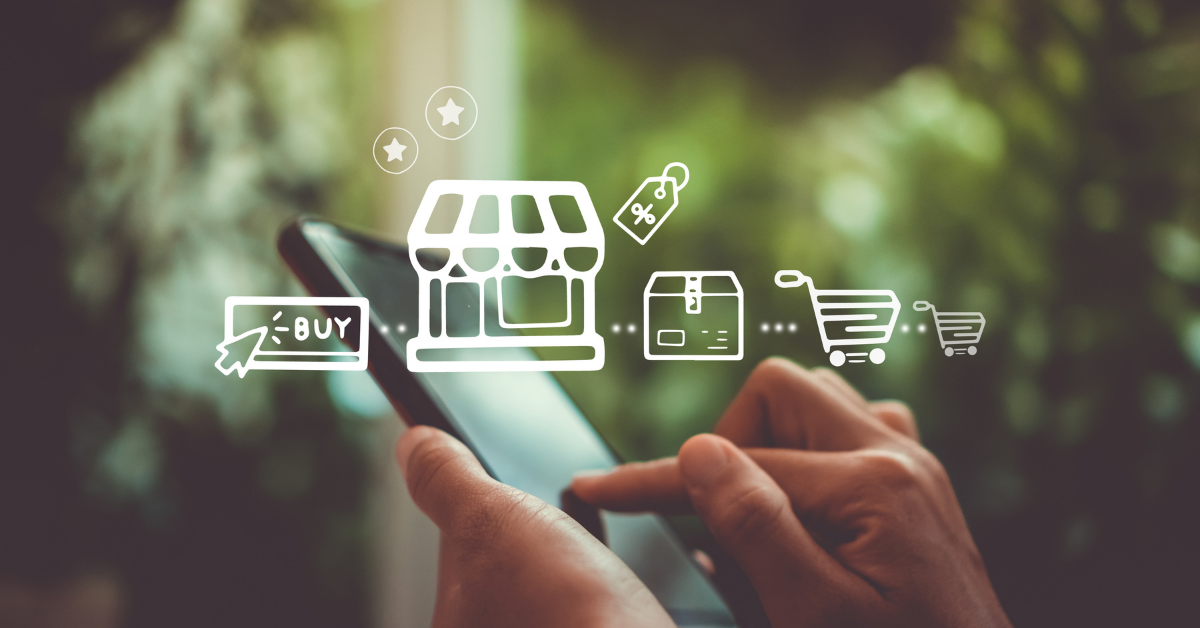 Whether you're a business owner who has an established shop front and is looking to branch out into the world of e-commerce to sell your products online, or primarily an online business searching for the best way to take payments through your site; one of the biggest questions you'll face is "which e-commerce shopping cart should I use?".
There are a tonne of excellent solutions out there to choose from, but in terms of popularity, the two most commonly used eCommerce shopping carts are Shopify and WooCommerce.
In terms of market share, these two options dominate the industry with WooCommerce holding 21% of the top 1 million eCommerce websites online, and Shopify following a close second with 18%. That's literally millions of users every year trusting these two brands to manage their inventory and transactions - but which is the best?
As a Kiwi company that works hand in hand with New Zealand merchants, from SME's to enterprise businesses, we've seen just how important it is to get your foundations right from the get-go when it comes to taking transactions in store. The same goes for your online shop front.
In this blog, we'll explore the key pros and cons of each platform and directly compare the two, to help your business make the right decision when it comes to picking an eCommerce shopping cart that suits your needs.
Without further ado, here's a breakdown of the differences between Shopify and WooCommerce.
Skip to the section you want to read:
What is an eCommerce Shopping Cart?
If you've ever purchased or sold products online through an e-commerce website, you're probably already quite familiar with an online shopping cart and its primary function;
"A shopping cart on an online retailer's site is a piece of software that facilitates the purchase of a product or service. It accepts the customer's payment and organizes the distribution of that information to the merchant, payment processor and other parties." - BigCommerce.com
Essentially, to take or make a payment, you're going to need to use an e-commerce shopping cart, making it an extremely important feature of any shoppable website. As a business moving into an online sales space, the question then becomes, which shopping cart solution will you use?

Popular eCommerce Shopping Cart Options
When it comes to choosing your online shopping cart integration for your website, there are two basic types of shopping carts:
In this type of solution, a third party hosts your shopping cart and in doing so, takes the responsibility for backups, security, maintenance and upgrades. This is a great 'out of the box' solution that might suit your business if you're new to e-commerce and have a relatively straightforward product to sell, or perhaps don't have the time or team with the technical nouse to ensure your cart stays reliable and secure.
💡 Shopify is an example of a 'hosted' shopping cart.
A 'Licensed' Shopping Cart
On the other hand, a licensed solution might be better suited if you're looking for flexibility, the ability to customise or have a more complex product set to sell. In this scenario, business owners are able to build their own, tailored cart that's customised to their unique needs. The only potential drawback is that the responsibility of security, maintenance and updates falls on you, the owner, which might require a bit more of a hands on approach.
💡 WooCommerce is an example of a licensed shopping cart.
In terms of which specific platforms to choose from, there are a huge number of providers out there (here's an awesome list you can check through yourself) each with their own pros and cons, but as we mentioned, by far the most popular two solutions used by businesses owners across the globe are WooCommerce and Shopify.
WooCommerce vs. Shopify: Which is better?
Ease of Use
WooCommerce

Targeted towards shop owners with a little bit of experience using a CMS like WordPress and some assumed tech-savviness, the set up of WooCommerce is a little bit more challenging than its competitors. Before you can start selling products in your store, you'll need to set up hosting for your website, install WordPress, install and configure the WooCommerce plugin. In saying that, we've put together a blog that walks you through this process, and WooCommerce itself has really

comprehensive walkthrough guides

- so it's still very doable!


Shopify

Shopify definitely caters towards merchants who are new to e-commerce and want to fast track their journey by getting their very first product live as soon as possible. Basically, you only have to do three things to get set up; create a Shopify account, purchase a domain (or sync your existing domain) and choose your design theme! It's hard to beat the simplicity of Shopify for new users, but the compromise comes in the future flexibility - more on that later.
Winner: Shopify takes the user-friendly cake!

Design Templates
WooCommerce

Since WooCommerce is a WordPress plugin, when it comes to design templates there are thousands available created by designers and developers alike, from free to paid. In fact, stores like

themeforest.net

actually specifically exist to create downloadable templates and e-commerce assets that you can use on your site. It might take a little longer to sift through the options, but the options really are endless and customisable down the track.


Shopify

Continuing down the path of making e-commerce as simple as possible, Shopify has outsourced it's design templates to professionals and created

74 themes in total

- 9 of which are free to use, and 64 of those are paid. Overall, they're very clean, minimalist and aesthetically pleasing, however it's fair to say that for all of the millions of websites using the same 74 themes that Shopify offers, what you will be lacking is uniqueness, so it really comes down to your priorities as a business.


Winner: While Shopify's limited templates are visually excellent (credit, where credit is due) WooCommerce in it's sheer abundance takes this one out.
Flexibility & Control
WooCommerce

The range of design templates available mirrors the level of flexibility and control WooCommerce allows for its customers overall. There are two key reasons for this, firstly, as it's a WordPress plugin, and WordPress has been around since 2003, meaning it's well established in the market and there are a tonne of resources available to supercharge your site. Secondly, as WordPress is an open source platform, you or a developer will be able to completely customise your site, making creating a bespoke site that's exactly how you want it entirely possible.


Shopify

Flexibility and control is the trade off for a quick to set up and simple to use platform like Shopify. You're very much locked into what Shopify has to offer in terms of plugins (it's not open source like WordPress), and the same can be said for payment gateways. Shopify does any and everything to encourage you to use what they have to offer.

That said, they do have over 3000 apps available to use, and if you're willing to pay extra for their premium service, you can access your store's CSS and HTML to make your changes manually. They also offer third party payment solutions, with a catch of charging up to 2% per transaction made.


Winner: WooCommerce wins this round, giving you complete control and free range over how your e-commerce shopping cart functions and looks. Just keep in mind that also might mean more work for you and your team.
Security
WooCommerce

Bringing you right back to the difference between a 'licensed' and 'hosted' shopping cart, as WooCommerce is a licensed platform, you're in charge of making sure that it's as secure as possible. There are a lot of WordPress plugins available to help with this, and you could also hire a professional to make sure your site is secure if you're worried. For some, this might be an opportunity to ensure that your site is using top security measures, but if admin and cost is what you're trying to avoid you probably won't favour WooCommerce here.
Shopify

As Shopify is a 'hosted' e-commerce shopping cart, you can pass the responsibility of security over to Shopify themselves. As put by

StyleFactory

; "it's in large part Shopify's responsibility to ensure that the system doesn't get compromised, your site doesn't get hacked and backups of your data are made. You obviously have a responsibility to create strong passwords and not share them with others, but the technical side of security is essentially Shopify's problem."

For a lot of business owners, that will likely sound like one less thing to think about and a weight off your shoulders.
Winner: Shopify front-footing the responsibility makes it preferable to WooCommerce here.
Price
WooCommerce

The simultaneously great and challenging thing about WooCommerce pricing is that everything is in your control. WooCommerce itself is 'free to use', but as you pick the site host, domain provider, plugins that you use and theme store options, you essentially control the ongoing price of your website. If you're clever about it, you could run your site from next to nothing, but realistically with this many moving parts you're going to be spending about $300USD+ per year.

Here's a really great breakdown if you're interested.



Shopify

First of all, Shopify offers a 14-day free trial which will give you enough time to get see up and see if you like it. Beyond that, *you're looking at $29 USD per month for basic Shopify, $79 USD per month for regular Shopify, and $299 USD per month for advanced Shopify. Beyond that, you'll need to pay for your theme if you don't use a free one (up to $100), and if you opt out of Shopify's payment gateway, they charge up to 2% per transaction depending on what kind of account you have.

The full price list can be found here.



*note; all pricing is subject to change and retrieved from

Shopify

and WooCommerce Jan, 2021.
Winner: We think that most Kiwi business owners would probably prefer the upfront and inbuilt nature of Shopify
costs - that being said, always do your own research and weigh up what's going to work best (and cost less) for you.
So, which is the best eCommerce shopping cart?
We'll break this down into two categories;
For the intermediate to experienced store owner who has access to a team, or tech-savvy friends, or even perhaps are already hosting their site on the WordPress CMS, WooCommerce is the clear winner. You're going to have ultimate flexibility and control, which will make for a unique shopping experience for your customers that can grow and change with your business.
For the beginner with less experience in the online space, Shopify is the best option by far. Aesthetically, the site designs are stunning and the user interface makes it a breeze to navigate. With domain, hosting and shopping cart functions centralised, and a simple pricing model, it'll be less of a headache for a business owner looking for a quick and simple solution.
Like we mentioned in our 'Choosing a POS' article, it really comes down to what your priorities are as a business and whether you're looking for something quick and easy, or complex but future-proof. All in all, they're both excellent e-commerce checkout solutions that we'd highly recommend.