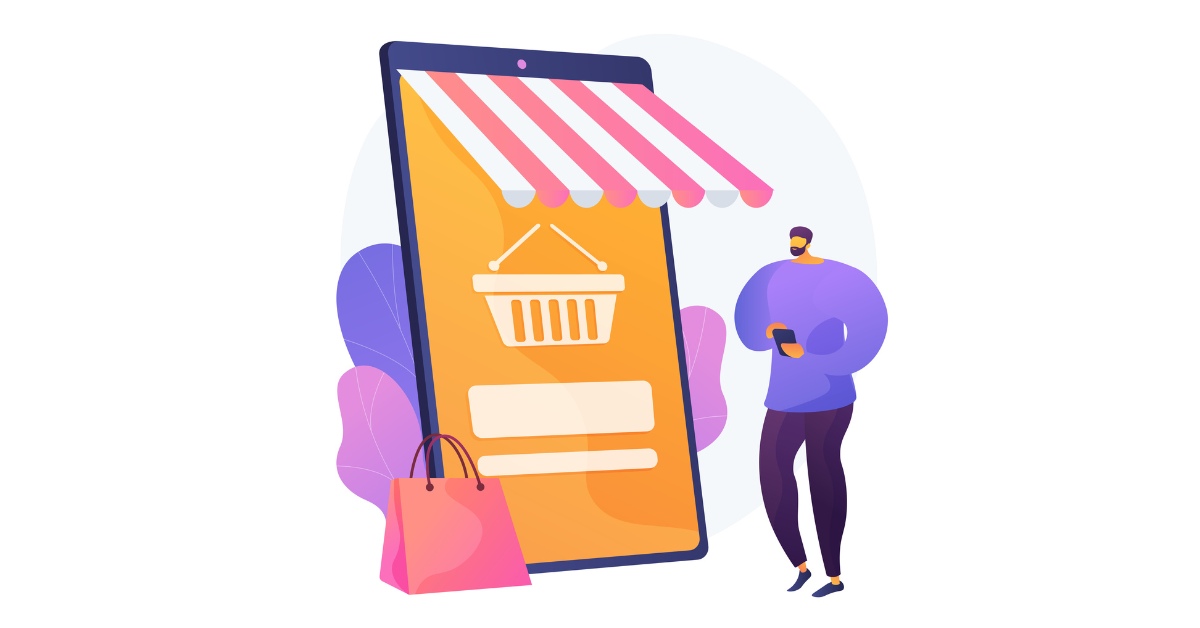 eCommerce has grown rapidly, especially during the pandemic, but without understanding what it is, it's hard to know how you can use it to elevate your business. In this blog, we break down what eCommerce is, what the benefits are, and what the future of eCommerce looks like.
What is eCommerce?
eCommerce, also known as electronic commerce or internet commerce, refers to the process of buying and selling goods and services online, and the execution of online transactions. The first-ever online sale dates back to August 11th, 1994, when a man sold a CD by the band Sting using his website, NetMarket - a retail platform in the US.
This was the first ever 'secure online purchase' and marked the beginning of a new way to do business – it paved the way for eCommerce transactions as we know them today. The eCommerce landscape has changed significantly since then, and online transactions are now commonplace when it comes to shopping in 2022. In fact, today's global eCommerce market is expected to total $5.55 trillion and is estimated to continue growing over the next few years.
eCommerce sales channels
A sales channel is where you engage with your customers in order to sell them a product or service, either directly or indirectly. eCommerce sales channels include a website, marketplaces like Amazon or eBay, social media platforms and mobile apps.
The benefits of eCommerce
Establishing an online presence can come with a number of benefits. One of the first key advantages of expanding your business with eCommerce is 24/7 availability – customers can access your store any time they want, which increases the potential for more sales without the need for a physical store.
Another benefit is being able to reach more customers by utilising the power of search engine optimisation (SEO) to allow your store to reach new audiences. Physical stores can be limited by location, whereas online stores provide greater accessibility for anyone with a working internet connection. By optimising your website for search engines like Google, shoppers can find your store just by searching for the product they need.
Running an online store will also cost less than a physical store, due to needing less infrastructure like a storefront. It's also likely that marketing costs will decrease by using social media and SEO to boost visibility, as well as the cost to hire employees that would come with a physical store.
The future of eCommerce
After the pandemic, eCommerce experienced rapid growth as businesses found new ways to reach their customers. And while brick-and-mortar stores are still a popular option for shoppers, eCommerce continues to grow – this momentous growth is driving key changes across the online shopping landscape.
As technology tries to keep pace with changing consumer expectations we'll see more convenient, customer-driven eCommerce experiences especially when it comes to payment options. There has been an explosion of new payment methods in recent years - Apple Pay, Google Pay, cryptocurrency, and buy now pay later schemes for example and we can expect this trend to continue. Where customers expect to shop online is also changing as eCommerce makes its way onto Social Media along with the rise of shoppable advertising.
With more businesses creating an online presence than ever before, one of the biggest obstacles for merchants is the level of competition online. This means that digital marketing efforts are getting more expensive and less lucrative. In order to cut through the noise merchants need to create a brand that stands out from the crowd by highlighting their unique values, and also focus on long-term sustainable growth over quick wins. Merchants need to find wants to build their brand so that it's top of mind for consumers. Google reports that 80% of customers conduct their research online well before they make their final purchase decision. This means that businesses need a strong brand to be able to earn a spot in the minds of shoppers and keep them coming back.
Diversifying your business by offering an online option for your customers will not only improve the experience for shoppers but also increase your potential revenue and help you reach a new audience.
Did you know Eftpos NZ can help you take payments online? That's right! New Zealand's favourite instore payment provider can also help you take payment on your website. If you'd like to know more about how Eftpos NZ can help with your online offering, get in touch with the team today.