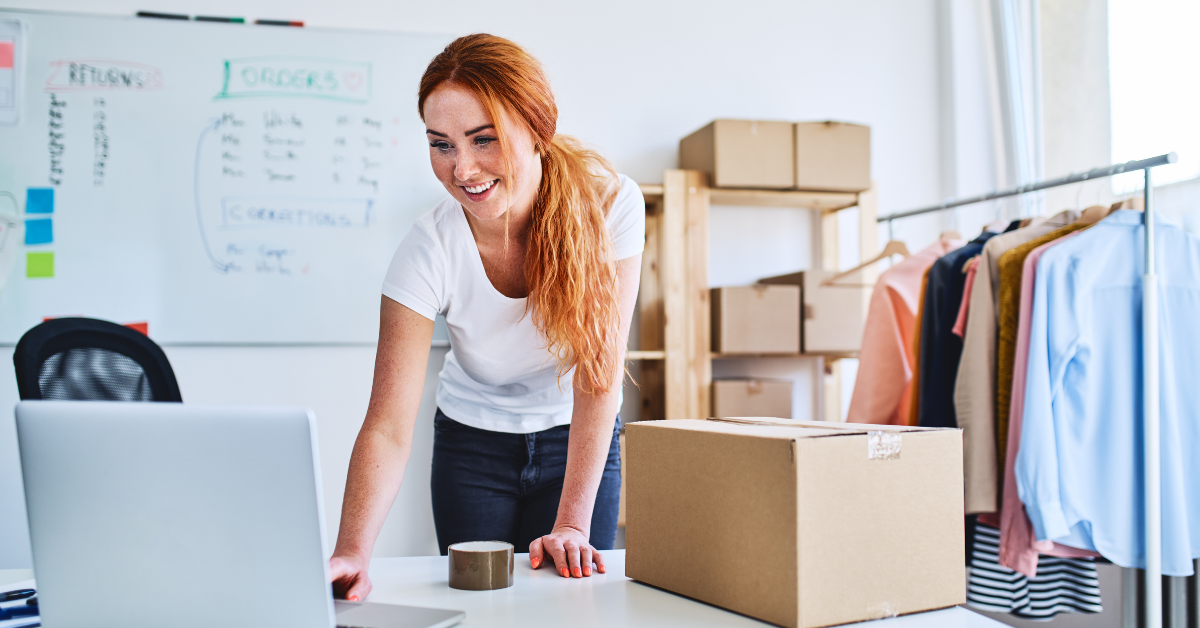 You've launched your online store using WordPress and WooCommerce, and you're getting good traffic to your site, but sales aren't converting as much as you expected. You'll be pleased to know that there are tools specifically designed to optimise your WooCommerce store called plug-ins. As the name suggests, you can simply plug in these handy extensions and let them do all the hard work!
Stock-standard WooCommerce will allow you create a basic, working online store, but there are so many features you can add to your website with plugins (also referred to as WooCommerce Extensions). Many of them are free, or they have a free version with limited features so you can try it out before you commit to purchasing or upgrading.
There's a huge range of eCommerce plugins available to help optimise everything from payment to shipping to marketing. Whether it's making things easier for the customer or making things easier for you, there's a WooCommerce checkout plugin for almost everything you will need to optimise sales through your website.
With the plethora of plugins available, it can be hard to narrow down which combinations of plugins will be right for your business. So we've pulled together a list of the best WooCommerce checkout plugin types that will improve your online sales. We've also included the most popular plugins as examples for you to consider adding to your website.
1) Live Chat
Live chat is a fantastic way to give customers peace of mind and the opportunity to quickly ask any questions that might be stopping them from hitting the 'Buy Now' button. However, this plugin won't just do the work on it's own - you're going to need customer service agents ready to chat to your customers in real time.
Best plugin: LiveChat for WooCommerce
There is a free trial for this plugin, but after that you will have to start paying to use it. You can customise the look of the chat box so it fits in with your website's design, and you can even turn on tracking settings that allow you to see your customers' cart details during a chat. Other features like collecting feedback after chats, live chat triggers and transcripts, and canned responses are all going to help you provide much more efficient customer service and support.
2) Wishlist
Customers might be browsing your site, but aren't yet ready to make a purchase. Adding a Wishlist or Favourites functionality is a great way to improve your customer's experience by allowing them to come back at a later time to buy the things they are interested in.
Best plugin: YITH WooCommerce Wishlist
This plugin has a bunch of additional features on top of basic wishlist creation - customers can create gift lists for events like weddings and baby showers, they can share their Wishlist on social media, and can even make multiple lists and name them.
3) Abandoned Cart Saver
This plugin is great for engagement and increasing sales conversion, as you'll be able to see who abandons their shopping carts and send them a reminder to complete their purchase.
Best plugin: CartBounty
CartBounty will let you save and recover abandoned shopping carts - encouraging customers to return to your site and finish the checkout process. The free version will be sufficient for most websites but you can upgrade to the Pro version for features like the 'Exit Intent' pop-up which triggers as soon as the customer tries to leave your shop while they have items in the shopping cart.
4) Delivery Date Selection
Allowing your customers to select a delivery is a great way to increase transparency and give some more control back to the customer around their order. Providing clarity around shipping and delivery dates is a great way to gain competitive edge over other businesses selling similar products and similar prices.
Best plugin: Order Delivery Date for WooCommerce
This plugin can help to decrease cart abandonment as customers can select their exact delivery date, instead of waiting to place their order so that it hopefully arrives on the day they are planning to be at home to sign for it.
5) Social Proof
Social proof is a fun way to build trust and community with your customers, using FOMO (fear of missing out) to increase conversions. When shoppers see what other people are buying, it can influence their decision and reinforce their desire to make a purchase.
Best plugin: TrustPulse
With TrustPulse you can target pages or products to run more effective social proof campaigns, and add notifications to show how many people are taking action in a given period.
6) Marketing Tools for Conversion Optimisation
There are plenty of marketing plugins that do specific functions such as pop-ups or subscribing customers to your email marketing, however you might be better off with one powerful plugin that does it all. Marketing plugins are a powerful tool for increasing sales conversion, growing your customer database, and on-site retargeting.
Best plugin: OptinMonster
OptinMonster will help you to convert abandoning website visitors into subscribers, leads and sales. It allows you to create visually stunning offers, target and personalise your offers with behaviour automation, and then test and adjust your campaigns in real time.
7) Show Your Checkout Process
Showing a 'breadcrumb' trail across the top of your checkout pages is going to make it easier for your customers to see the whole checkout process and input accurate data.
Best plugin: Multi-Step Checkout for WooCommerce
The free version of this plugin might do the trick for your website, however if you want exclusive features such as clickable steps or product images at the order review stage, you'll need to upgrade to the paid premium version.
8) Customise Checkout Fields
To add more customisation to your checkout fields without difficulty, this plugin will allow you to edit fields without knowing anything about coding. This is particularly useful if you need unique fields for your customers to fill out during the checkout process, for example if you make custom products and need information from the customer before you can fulfill their order.
Best plugin: Checkout Field Editor
As well as customising your fields, this plugin will allow you to move fields around different steps in the checkout process. The core version of this plugin is free, but you can upgrade for additional features at an affordable cost.
9) Coupons
If you want to give your customers more value when it comes to shopping through your website, you might want to offer them discount coupons, free shipping, or BOGO (buy one get one) free offers. WooCommerce's standard coupon functionality is limited and a plugin will give you more flexibility around how you sell to your customers.
Best plugin: Advanced Coupons
Advanced Coupons allows for BOGO offers, coupon URLs, automatically-applied coupons, free shipping coupons and more.
10) Invoicing and Packing Slips
Invoices and packing slips are required for any business selling physical products, however this type of functionality isn't provided in basic WooCommerce. Being able to attach PDF invoices to order emails is a particularly useful benefit.
Best plugin: WooCommerce PDF invoices and packing slips
As soon as this plugin is installed, you'll be able to print out invoices and packing slips for current and past orders.
The Possibilities are Endless!
This is just a start to your journey into the world of WooCommerce plugins. Like we said earlier - there really is a plugin for everything!
Depending on what your business does and how you want to use your website, there are some brilliant functions you can add - here are a few other nifty plugins worth mentioning:
To check out the full library of plugins available for WooCommerce, head to the Extensions Store.
We're transforming our product offering to help merchants continue to adapt, grow and thrive - no matter how they take payment. Check out the latest Eftpos NZ update to find out how.