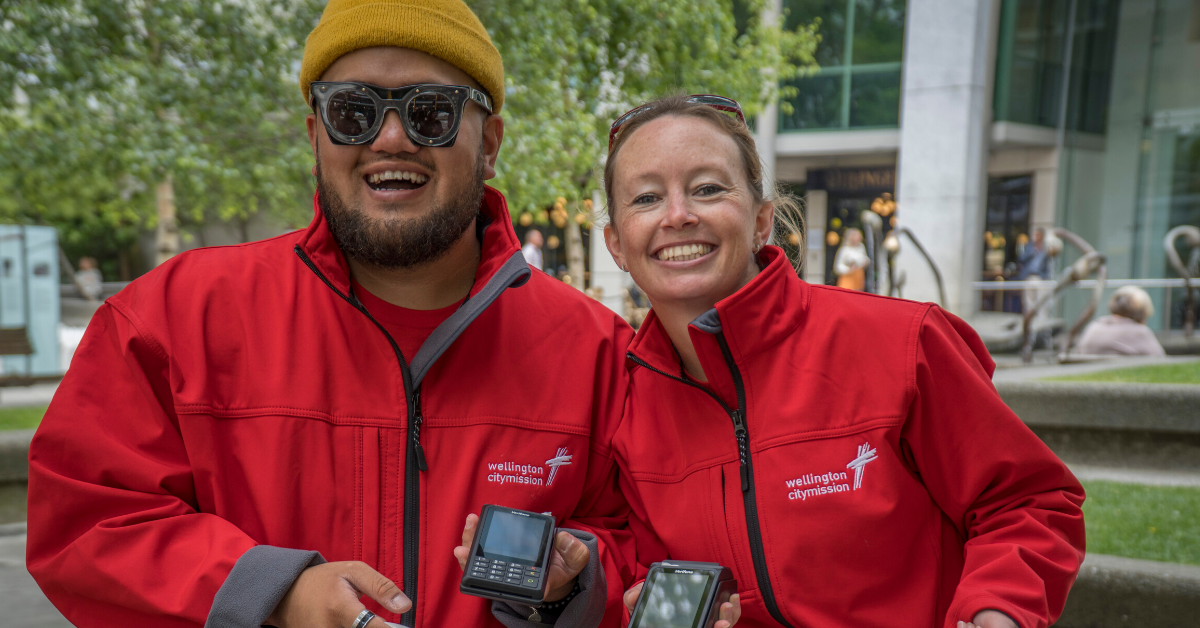 We're bringing a new, portable EFTPOS device to the market with the launch of the Verifone V240m terminal for Eftpos New Zealand customers connected to the Paymark network.
Members of the Wellington City Mission team collect donations on the V240m
as part of their Christmas Star Street Appeal.
Cost-effective and durable for businesses on-the-go, the V240m is a high-powered yet compact payment solution perfect for line-busting, curbside service, and pay-at-the-table. It is a convenient and easy-to-use portable device with a large 3.5" capacitive touchscreen and stunning HVGA resolution. The V240m can connect via WiFi for portability instore or businesses can take this device on the road and connect via 3G. Other features include an integrated, high-speed printer for quick receipts, 12+ hours of battery life, and accessibility features including increased volume for the 'accepted' tone.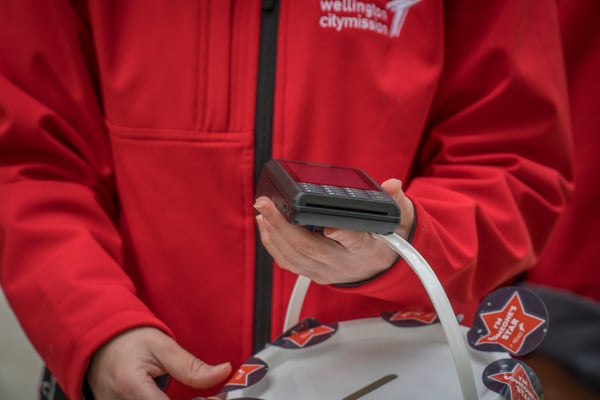 The V240m is light-weight and designed to fit in the palm of your hand for improved portability.
The V240m is certified with the highest level of global security, PCI 5.0. This important certification, granted by the PCI Security Standards Council, ensures strong device protection for cardholder payment data and ensures the strongest possible protection in a multi-layered security approach. The V240m is compliant in New Zealand until 2029.
The V240m is the first terminal we are releasing from the next-generation Verifone Engage range of terminals, with more Engage terminals launching in 2020. Future releases for the device will include credit card surcharging and tipping.
Learn more about the V240m here.
While you're here, why not check out our other content around paying your bill online,
the best payment solutions provider or after-sales support?
Editors note: blog content updated on April 22, 2020