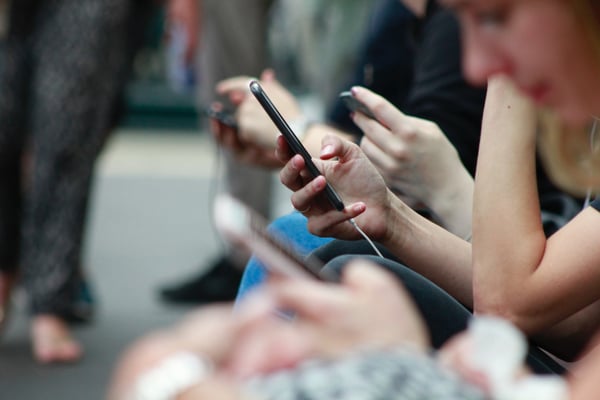 Smartphones have completely changed the way we approach and interact with technology. The first smartphones were an incredible platform for developing apps and experiences that made them not just useful, but ultimately world-changing.
But smartphones weren't that smart at first.
It wasn't until the 'app store' took off that the power of smartphones was revealed! With apps, users can customise and enhance their smart device to suit their needs.
Just like the first smartphones, Android Eftpos is a similar platform with the potential to enable you to do incredible things.
Imagine if..
your 10-trip coffee cards could go virtual

your EFTPOS terminal could capture customer emails and add them to your mailing list

your customers could sign-up for you loyalty

programme

at the POS without having to spell their name and email out loud to the cashier

you could use your EFTPOS terminal to scan and checkout a customer in the aisle
The first release of our Android EFTPOS devices includes:
E-receipts so your transactions can go paperless

Customer card transaction history on the terminal

Handy apps including a calculator on the device
Learn more about the features available on the CM5 here.
What's next?
POS integration

A donation app

The Navigator app for the vision-impaired
Verifone Navigator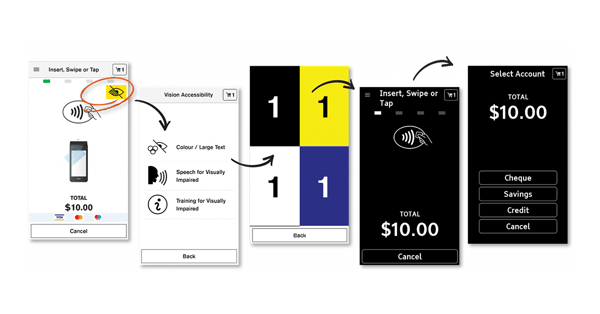 Navigator is an accessibility app for touch screen terminals that transforms the non-tactile touchscreen into a universal keypad with audio confirmation. This enables low vision or blind customers to enter their PIN independently and securely.
"The shift away from physical PIN pads is a challenge for the blind and vision-impaired community. It's awesome to see Verifone making accessibility a priority in the development of new solutions. This should go a long way towards ensuring our dignity and confidence when using payment technology. We need the same ease of use, safety and security as everyone," says Blind Citizens NZ's National President Dr Jonathan Godfrey
Learn more about Navigator here.
The future of EFTPOS
The sky is the limit for third-party Android developers who will be able to develop payment apps without having to contend with the complexity associated with legacy payment devices
We expect to see apps that enable you to:
manage loyalty and reward schemes from the device

integrate with your CRM to capture customer info

run promotions and competitions
...and no doubt many more things we haven't dreamt of yet!