Congratulations! If you're reading this blog post then chances are you're either starting a brand new business from scratch, buying a business for the first time, or growing your existing business. Either way, this is an exciting time.
It's also a super stressful, busy time! There's so much to organise and so many new suppliers to set-up. To help out we've put together this comprehensive list of all the things you need to get EFTPOS set-up in your business.
What do I need to take EFTPOS payments?
EFTPOS stands for 'electronic funds transfer at the point of sale'. EFTPOS allows your customers to transfer funds from their bank account to yours using their debit or credit card, or smart device to authorise a payment on your EFTPOS terminal.
To set-up an EFTPOS facility in your business you will need an EFTPOS terminal provider, a merchant facility with a bank and a network connection.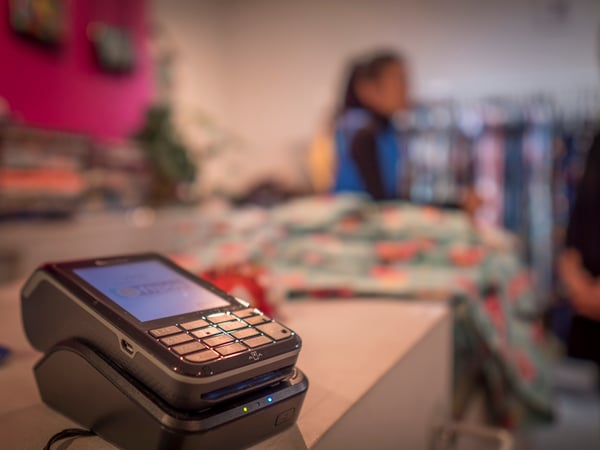 1. An EFTPOS terminal provider
Seems pretty obvious! But if you're new to the business owner thing, it can be a little confusing working out where to get your terminal from, what kind of terminal to get and whether you should lease or purchase your device.
There are plenty of terminal providers in New Zealand to choose from (over 90 in fact!), so it might take some time to find the right provider for you. To help out, we've crafted this list of questions you should ask prospective terminal providers to help you find the right provider for you.
When it comes to the device itself, there are a lot of different terminals to choose from. You'll need to make sure that your terminal suits your business needs. Will your device stay on the counter or do you need it to be able to take payments on the go? Do you have WiFi in your store? Do you want to go to trade shows or events? How much counter space do you have? Do you need additional functionality like tipping, Alipay acceptance or credit card surcharging?
Most providers offer the option of either leasing or purchasing a device. If you're not sure whether leasing or purchasing is right for you, we've designed a quiz to point you in the right direction.
2. A merchant facility
You will need to arrange a merchant facility with a merchant acquiring bank. Your acquiring bank collects funds from cardholders on your behalf and settles the funds into your merchant account.
You can choose to accept just EFTPOS debit card payments, or if you would like to accept credit card payments your bank can also help you get set-up for Visa and MasterCard acceptance, and contactless 'PayWave' payments. Accepting credit cards and contactless payments will incur additional merchant services fees.
If you would like to accept American Express or Diners Club cards you will need to set up a merchant facility with them directly.
To see which banks offer merchant facilities, check out our Payments 101 infographic here.
3. A network connection
To shift funds from your cardholders account to your merchant account your EFTPOS terminal needs to connect to a payment network. There are two networks to choose from in New Zealand: the Verifone network and the Paymark network. There is a monthly fee of $13.50 per terminal, per month for the Verifone network, or $14.00 per terminal, per month for the Paymark network.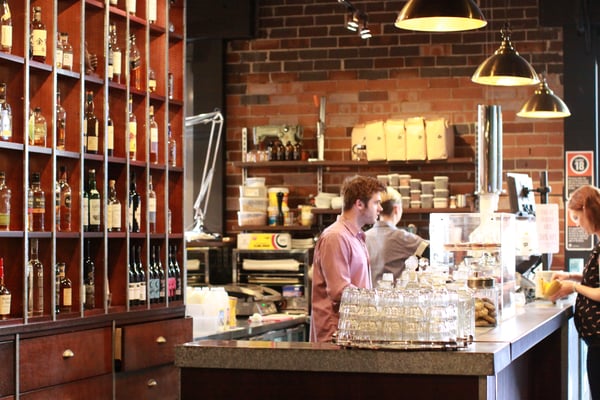 Bonus: A POS system
While it's not an absolute necessity for taking payment, a point-of-sale system can bring big benefits to your business. Depending on the POS you choose, you can track inventory, set-up loyalty programmes, pull reporting, and integrate with your EFTPOS machine for faster, streamlined payments and improved reconciliation.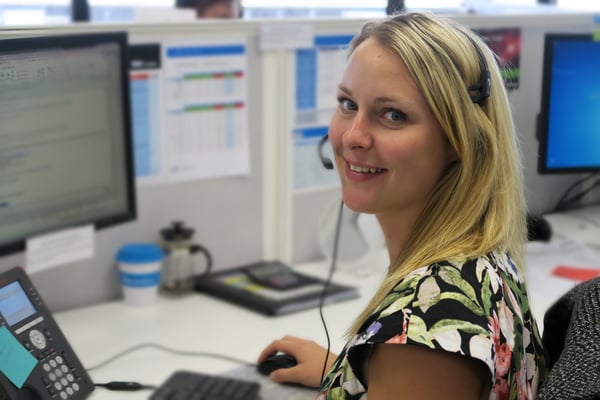 Where should I start?
If you're feeling overwhelmed by this list, don't be! You can always shop around and look at different providers for your terminal, merchant facility, network and POS - or you can make one phone call and talk to one of our EFTPOS experts. We can work with your merchant acquiring bank to help get your merchant facility set-up and we can offer you advice on which terminal and network you should choose. Our team can even help you find a POS that suits your needs and integrates with your new EFTPOS terminal. Plus, here's 5 more reasons why you should choose Eftpos NZ as your payments provider.
Want more information on how payments work in New Zealand? You can read more about the nitty gritty of how EFTOS payments work here.