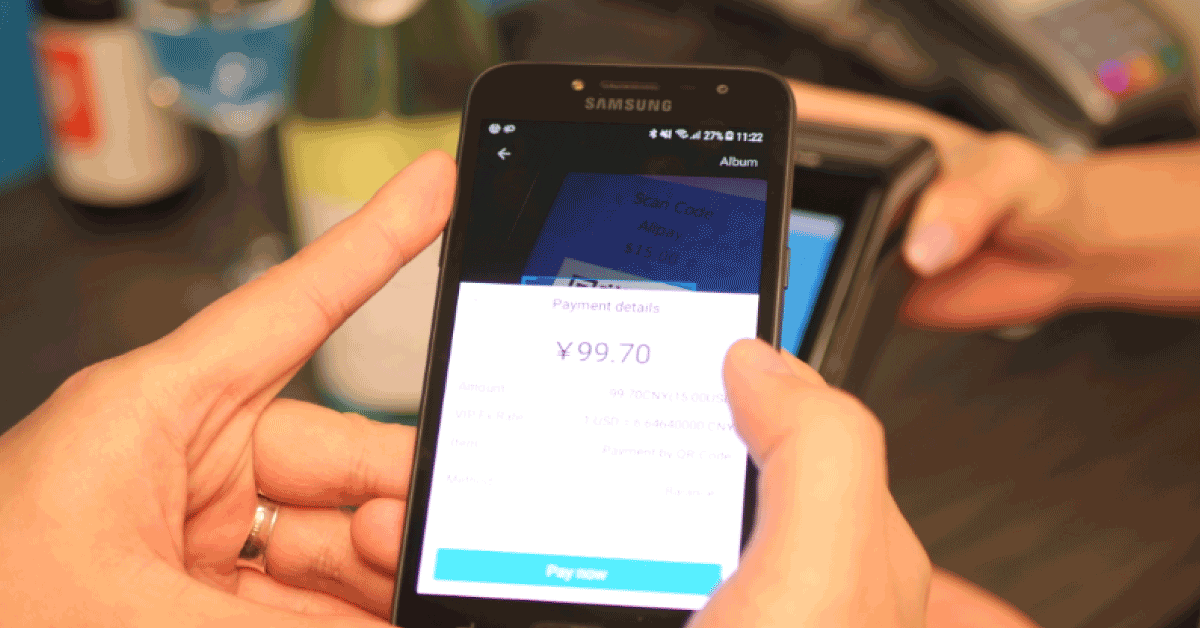 Want to start accepting payments from Chinese mobile wallets like Alipay and WeChat Pay? In this post we cover off Get the lowdown on how it all works
In 2017, Chinese travelers spent $115 billion during 130 million overseas trips. According to Nielsen, 69% of Chinese travelers used mobile payments last year. Clearly, when the Chinese travel, they prefer to stick to the same payment method they use back home.
And why wouldn't they? Few adults in China have a credit card, instead, they use Alipay and WeChat Pay to pay for everything from a snack on the street to their utility bills. It's a payment method they know and trust.
Converting cash is more expensive than using Alipay or WeChat Pay, as well as insecure and inconvenient.
We've partnered with New Zealand's best Chinese mobile payment service providers to bring you a fast, seamless solution that does not require additional hardware or a standalone printed QR code. Our team of EFTPOS experts can offer you advice on which Alipay service provider best suits your business. Most Alipay service providers also offer WeChat Pay acceptance as well.
How does it work?
If you know how to process a credit card transaction, then you're good to go! It's not that much different. Once you've entered purchase information into the terminal, your customer will select their desired wallet on your terminal and a dynamic QR code will display onscreen which your customer will scan with their smartphone camera. Your customer then authorises the transaction in their app to complete the purchase.
Here's a step-by-step explanation to make it simple for you:
Step 1: The merchant enters the purchase amount
Step 2: The customer selects Alipay or WeChat Pay on your terminal
Step 3: The QR code is generated for your customer to scan
Step 4: Customer sees the purchase amount in New Zealand dollar as well as their home currency
Step 5: Customers enters their PIN in the app to approve the transaction
Step 6: Receipt is printed after the payment is approved
FAQs
What do I need to start accepting Alipay and WeChat Pay on my terminal?
To accept payments from Alipay and WeChat Pay on your EFTPOS terminal you'll need to onboard with an Alipay/WeChat Pay acquirer and you'll also need to sign-up with an Alipay marketing agent who will help you with your Alipay Discovery platform listing. We can help put you in touch with an Alipay and WeChat Pay acquirer and a marketing agent.
What is the Alipay Discover Platform?
The Discover platform allows Alipay users to browse businesses that accept Alipay, but it's much more powerful than just a directory. Alipay collects data on users shopping habits and suggests businesses or items they might be interested in based on their past purchases. For example, Alipay will notify a user when they are nearby a store they've recently shopped at, or even assist with upselling by recommending complementary products to customers based on their recent purchases - for example a matching scarf to go with their new coat.
For travelers, the app can even suggest restaurants, retailers and tourist attractions a user might be interested in near their destination before they even leave China.
How long does it take to get paid after a transaction is processed via Alipay or WeChat pay?
This depends on your Alipay acquirer. You can expect funds to arrive from 1-2 business days. However, weekends and public holidays might affect this.
How do refunds work?
Depending on your Alipay acquirer you will either perform a refund directly on your EFTPOS terminal, or you'll need to login to a merchant portal to perform the refund.
How much does it cost to add Alipay and WeChat pay to my payment solution?
We don't charge a fee for accepting Alipay and WeChat Pay on your EFTPOS terminal. But your Acquirer will charge a fee per transaction, much like a credit card processing fee.
Still have some questions? If you need any further information on how to leverage Alipay and WeChat Pay, feel free to contact us.