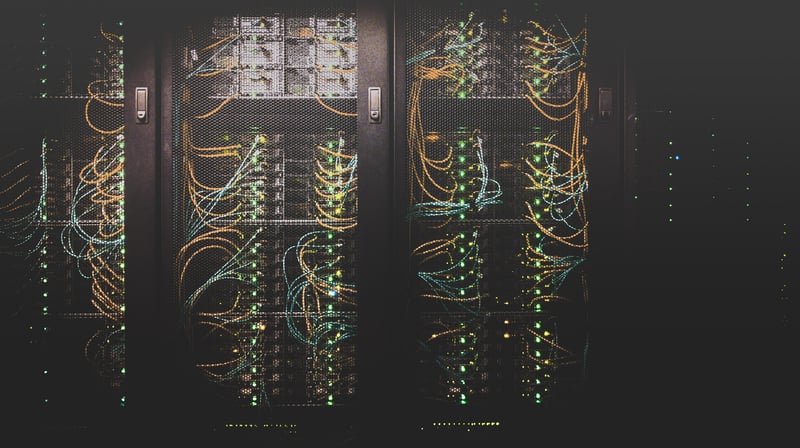 Find out more about the two payment networks available in New Zealand: Wordline and the Verifone Network. See how you can tell which network your terminal is connected to, the key differences between the two networks and how to learn more about payment network compliance.
There are two payment networks to choose from in New Zealand. Eftpos New Zealand is the only EFTPOS terminal provider that also operates our own payment network, the Verifone network. The other network is the Worldline network.
Worldline is the bigger of the two networks, processing about 70% of New Zealand's EFTPOS transactions. You can only connect to the Verifone Network if you have a Verifone EFTPOS terminal, whereas any Worldline-certified EFTPOS device can connect to Worldline.
You might have heard payment networks referred to as a 'switch' or 'gateway'. Switch is the term given to the physical servers and the software that operates the network, while Gateway refers to the links from the network to the front-end processors or acquiring banks.
How can I tell which network my terminal is connected to?
The easiest way to tell which network your Verifone terminal is connected to is to look at your terminal's 'Idle' screen.
If your terminal is connected to the Verifone network, your terminal will show an Eftpos NZ logo on-screen. If your terminal is connected to the Worldline network it will show the main menu on a blue background.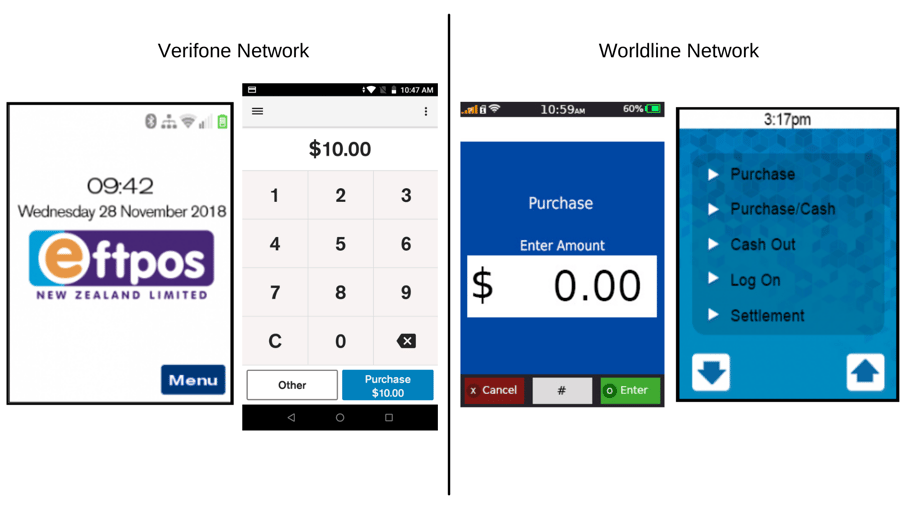 Your terminal might also show a Westpac or Kiwibank logo if your merchant facility is provided by one of these acquiring banks.
If your EFTPOS terminal is connected to a Point of Sale system the screen may be locked, but it will look like one of these screens: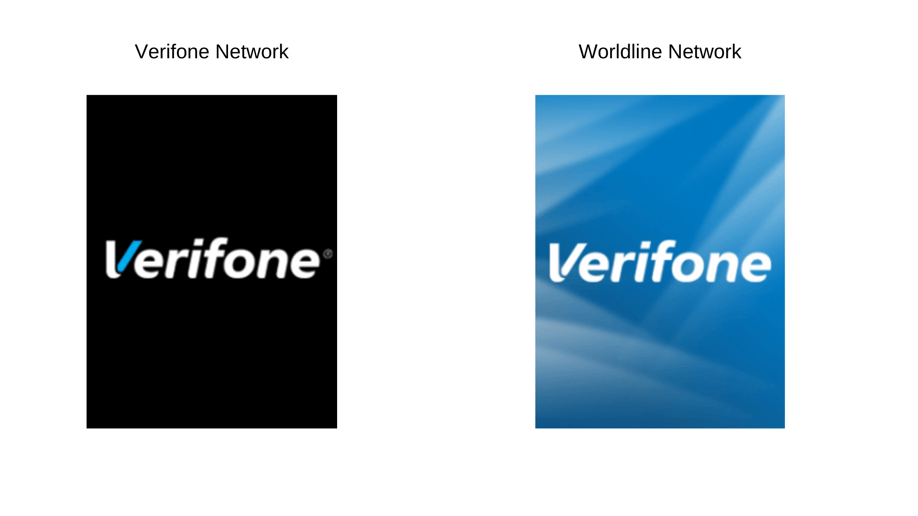 If your Worldline Verifone terminal is connected to your Point of Sale via our Vault solution, it may say Vault on the screen.
Key differences between the two networks
The differences between the two networks don't just stop at the way the terminal screens look. Verifone EFTPOS terminals can connect to the Worldline network, but they are best-suited to transact on the Verifone network.
Here are the key differences between the two networks and why your Verifone terminal works best on the Verifone network:
The Verifone Network is 'Live'
Most changes to terminal functionality and features occur overnight for terminals connected to the Worldline network. But if your Verifone terminal is provided by us and is connected to the Verifone network we can configure changes across both the network and the terminal much faster than that using our Terminal Management System (TMS).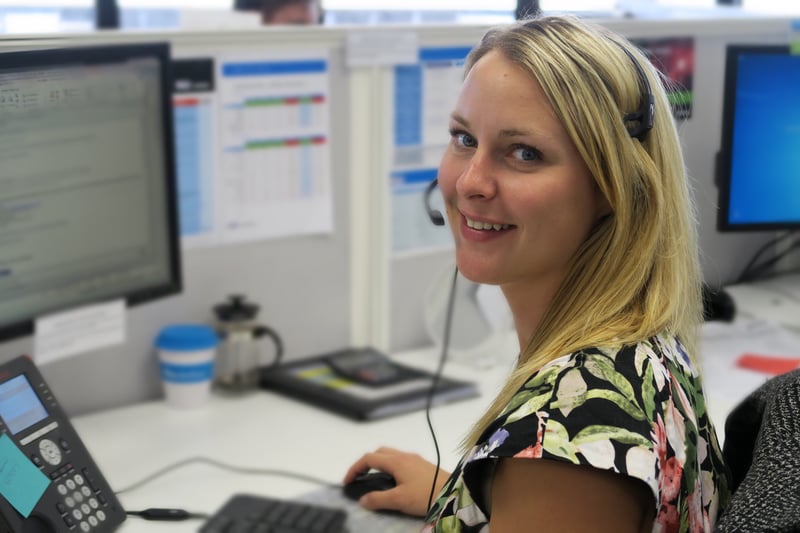 Terminal configuration changes can be pulled down from the network or pushed to the terminal instantly. This means faster, more efficient software updates and it also means you can configure your payment solution on demand.
Social Call and Auto Update
Social call is a Verifone Network feature where the terminal periodically contacts our TMS to check for newly enabled functionality and updates. This ensures the latest settings, software, and card scheme standards are automatically installed. How often the terminal contacts TMS can be determined based on your needs and scheduled for a convenient time according to your opening hours. This is why we recommend keeping your terminal turned on at all times.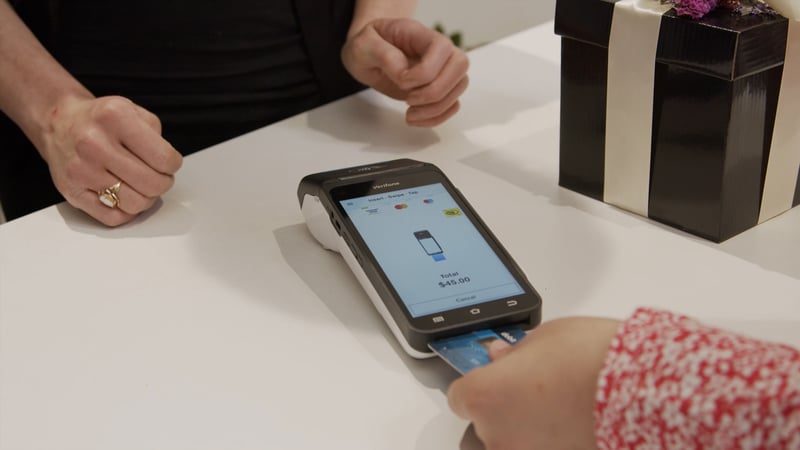 Auto Update is a feature built into the payment application of Verifone terminals connected to the Worldline network, where the terminal periodically checks for updates and downloads them. This ensures the terminal is using the latest EMV kernel and is up to date with Worldline and card scheme standards.
Support
Thanks to our TMS, when you have an Eftpos NZ Verifone terminal connected to the Verifone network you only need to call one helpdesk for support for both your terminal and network. Our network is monitored by our 24/7 IT Operations Centre which works closely with our customer technical support helpdesk. This close alignment between our device and network support teams means that on the rare occasion that issues pop up, they are addressed faster and more efficiently.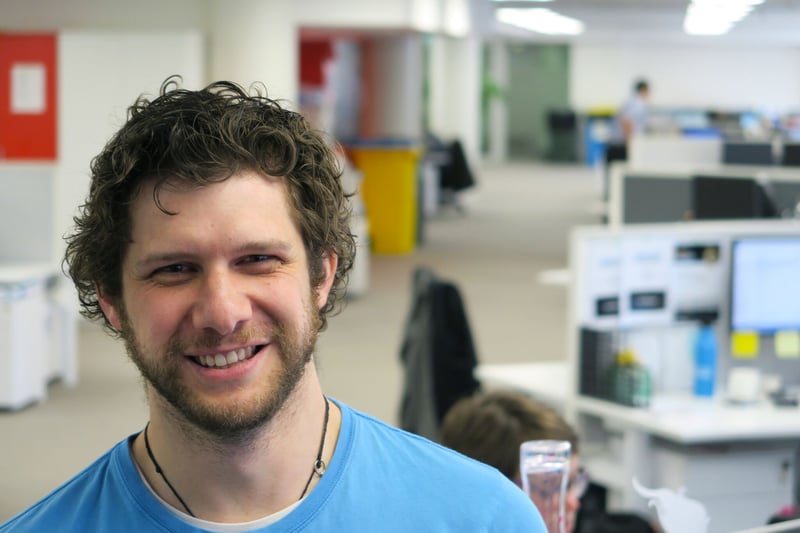 Worldline also operates a New Zealand-based, 24/7 customer care helpdesk. We work closely with Worldline, so even if your Verifone terminal is connected to the Worldline network we can still provide support and updates should there be a Worldline outage.
Functionality
The availability of some payment solutions and services differs between the two networks, for example here are some features exclusive to each network: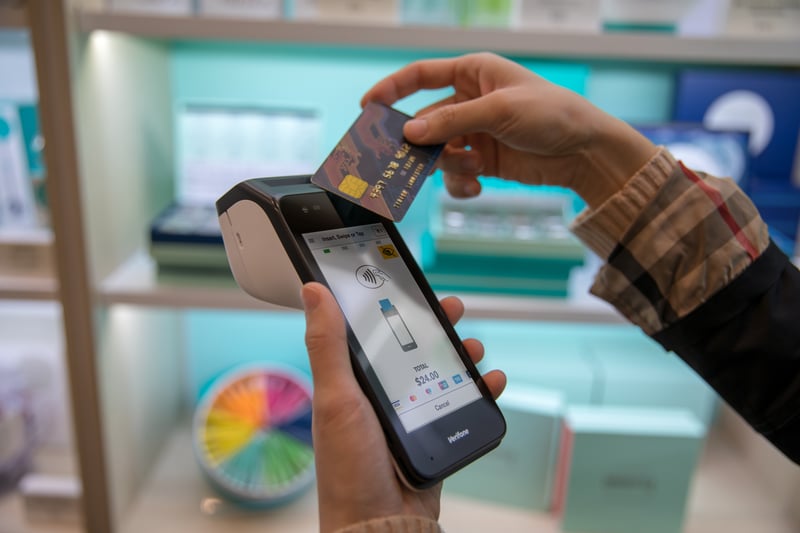 The Verifone Network:
The Worldline Network:
Instant tipping
Analysed purchase
SimplePay
Where a solution is available on both networks, there is usually some key differences in the way the solution works.
Printing customer receipt options vary from Network and Terminal type.
Another example is that while credit card pre-authorisation and completion is available on Verifone terminals on both networks, on the Verifone network you can open a pre-authorisation on one terminal and complete it on another terminal if the terminals both have the same merchant number. Whereas on the Worldline network, you must complete the pre-auth transaction on the same terminal.
Speed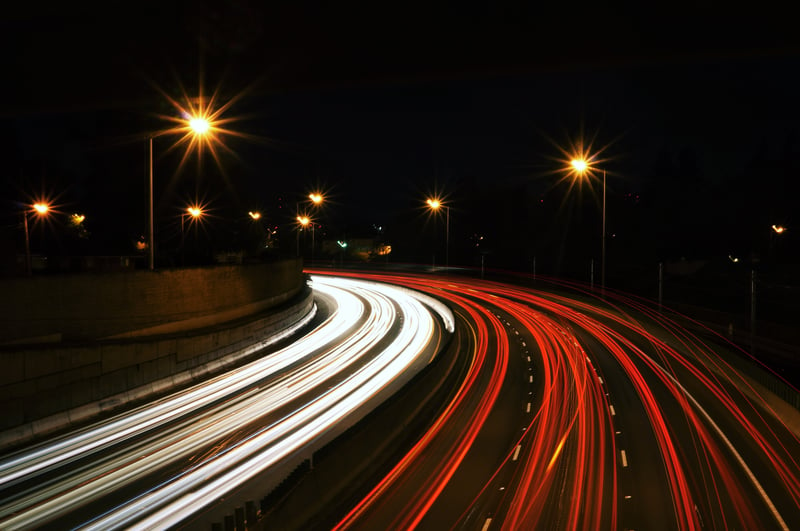 We couldn't write a post about Payment Networks without mentioning speed, right? In general, the speed at which the two networks authorise transactions is roughly the same. It's actually really difficult to measure the difference between the two networks in terms of processing time. Our testing lab's conditions are different from those of a real retailer, café, or corner dairy. The speed at which your terminal processes transactions will be primarily impacted by how fast your broadband or Wi-Fi is.
Compliance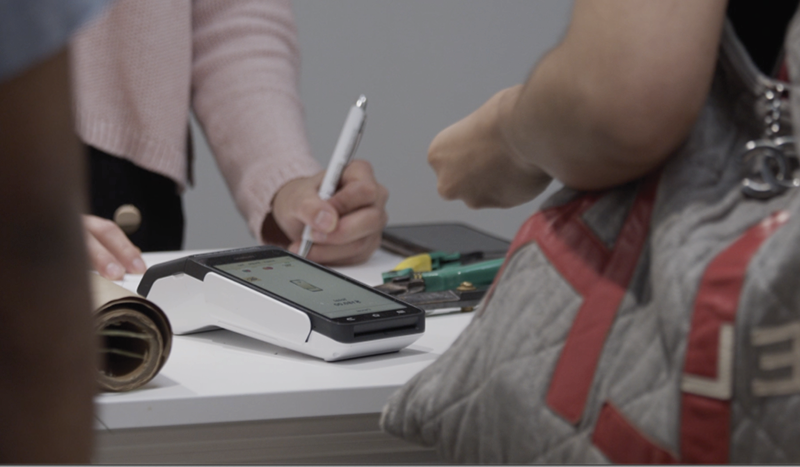 EFTPOS compliance upgrades keep our payment ecosystem safe for cardholders and merchants by entering every payment device and software version released into the market into a lifecycle, regardless of which network it is connected to. When the device or software version reaches its sunset date at the end of its lifecycle, it is no longer compliant and cannot connect to a payment network. This process is governed by Payments NZ.
If you are connected to the Worldline network, you'll probably be familiar with Worldline EFTPOS Upgrades. Worldline does not provide terminals to merchants. Worldline only provides a payment network for terminal resellers to connect their customer's terminals to. If your software or device needs upgrading, Worldline will send you a letter prompting you to contact your terminal provider. If you'd like to check the status of your software and device, you can use the Worldline Terminal Checker.
We guarantee the compliance of our customers' payment solutions regardless of which network they are on. If your Verifone EFTPOS terminal is connected to the Verifone network, we can upgrade your software quickly and easily via a Social Call. If your terminal is on Worldline, we can use Auto Update or a swap-out to upgrade your software. We also guarantee the compliance of your EFTPOS device. If your terminal nears its sunset date, we will proactively upgrade you to keep you compliant and able to transact.
Pricing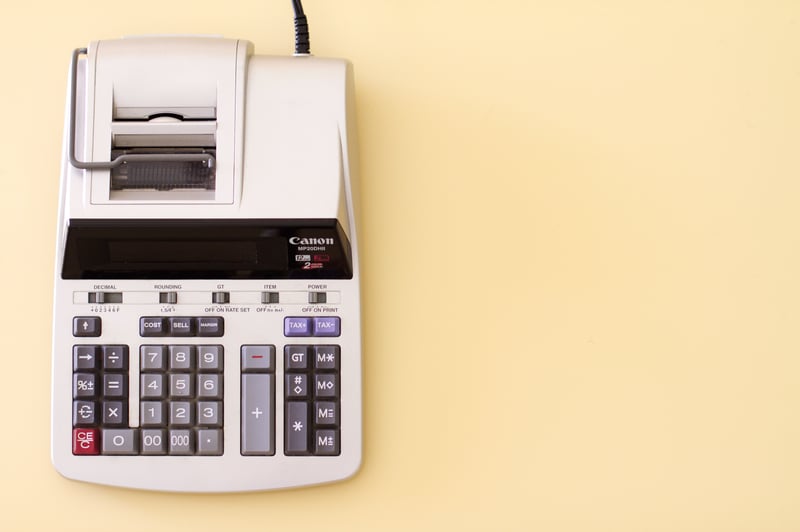 Worldline charge an 'admin fee' of $18.90 + GST per terminal, per month. We charge a network fee of $15.00 + GST per terminal, per month for connection to the Verifone network. A key benefit of connecting your Verifone terminal to the Verifone network is that your terminal and network services can be bundled, which means one contract and one monthly payment for both your terminal subscription and your network connection.
How do I sign-up with a network?
When you purchase or hire an EFTPOS terminal, your terminal provider will help you get signed up with a payment network. The network you select will be based on your terminal provider and terminal model. Previously only ANZ-acquired merchants could connect to the Verifone network, but that's no longer the case! All the four major acquiring banks (ASB, BNZ, ANZ and Westpac) can issue Verifone Network merchant IDs.
Need advice on which network suits your business? Want to enquire about switching networks? Our team of EFTPOS specialists can help. They are experts on all things EFTPOS. Choose a time that suits you - book call now.