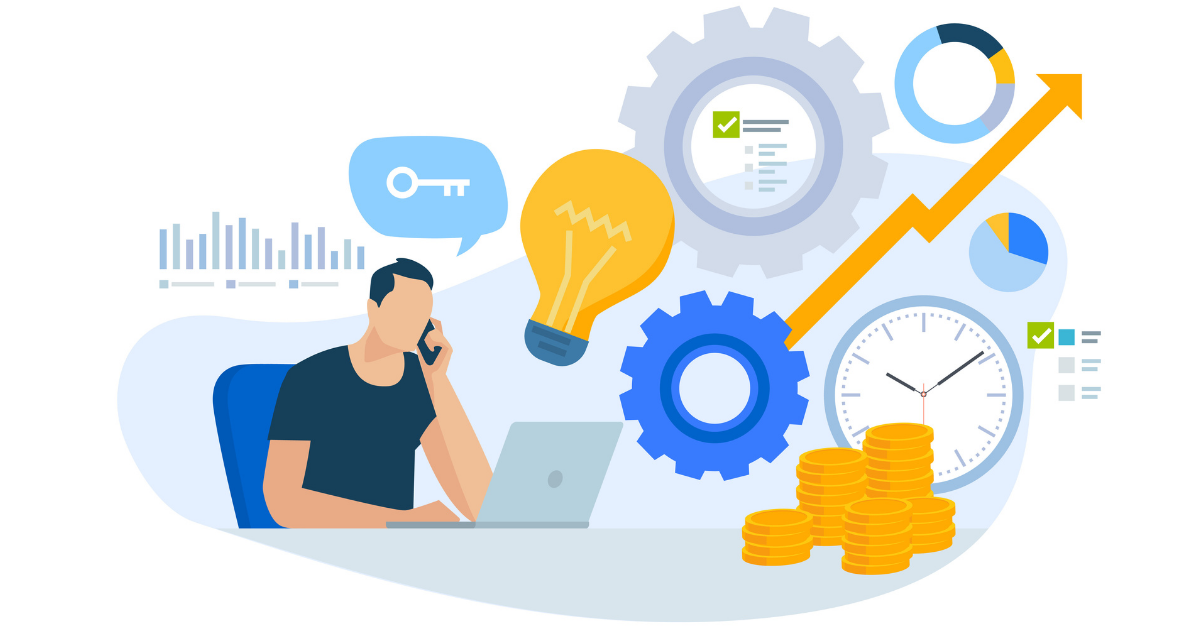 When there are so many factors to consider when choosing your eCommerce payment solution, it can be tricky to decide which of these factors are the most important to your decision-making process, keeping your business specifically in mind.
Whether it's the fees and costs, settlement times, or the way it integrates with your website, you need to know all the finer details of an eCommerce payment solution before you start setting it up. Even when you are comparing these details across different payment solutions, it's important to tailor your decision to the unique needs of your business, and ask these three questions:
Is it the most cost-effective payment solution for your business?
What will the user experience be like for you as a merchant?
Will the payment solution support your business growth?
Let's break down why you need to answer these questions before you choose the best eCommerce payment solution for your business.
1. Is it the most cost-effective payment solution for your business?
You need to make sure you understand the per-transaction fees and monthly fees inside and out before getting set up with a new payment solution. There are many different eCommerce models, and the model your business uses will impact your transactions and in turn, the fees you end up paying.
Types of eCommerce models:
Retail: you sell products directly to customers, without any intermediaries
Wholesale: you sell products in bulk, usually to a retailer who then on-sells to customers
Dropshipping: you sell products that are manufactured and shipped directly to the customer by a third party
Crowdfunding: you collect money from customers before your product is available to raise the necessary funds to bring it to market
Subscriptions: you sell an automatically recurring subscription to a product or service
Online Services: you sell your time as a service provider who has a specific sought-after skill or set of skills
Start by establishing how many transactions you have in a set time period and the average revenue you get from each transaction. Now look into what percentage of each sale will go towards transaction fees and calculate how this will impact your margin. This might mean you need to increase the cost of your products to retain a higher margin on your products.
As well as the costs, remember to check the settlement times for processing payments. With some of the overseas payment providers, you can be waiting up to 7 days for settlement. If cash flow is key in your business, this might add some complexity to managing your finances in a timely way.
2. What will the user experience be like for you as a merchant?
While it's important that your eCommerce payment solution offers a great customer experience, most of the popular providers have that covered and your customers will be happy that they're making a secure payment.
Something you might not have considered yet is your own experience as a user, and how the payment solution will impact the day-to-day running of your business.
Onboarding
How easy will it be to set up your new payment solution? How seamlessly does it integrate with your website and your financial software? You might be sold on a glossy solution but if it's a big headache to get set up, you might regret your decision. Learn about the onboarding process and how easy or hard it will be to get started, before you make a decision.
Support
What happens if something goes wrong and your payment solution stops accepting payments? Or what if transactions aren't showing up in your bank account? As part of choosing a trusted payment solution - check their support offering to see if there's a phone number, chat bot, or dedicated support person, so that you aren't left in the lurch when you need help.
Versatility
If you are selling online as well as in brick and mortar stores, you need an omni-channel payment solution that can process and manage transactions from online and in-store. Whenever you need to see transactions, you don't want to be checking in multiple places - you want to see all your transactions streamlined in one place! Leveraging a one-stop shop will make life easier and save you heaps of time in the long run.
3. Will it support your business growth?
You need to choose an eCommerce payment solution that will grow with your business. Essentially all standard payment providers support payments from the major credit cards such as Visa, Mastercard and Amex, but alternative payment methods are growing in popularity (and are much more exciting than cards!)
We live on our smartphones and it's no surprise that they can now replace our physical wallets with a digital wallet. Choosing a payment solution that offers alternative methods like Apple Pay and Google Pay on your eCommerce website gives more options to your customers, making it easier for them to pay the way they like. This is a bonus for businesses that transact across different countries, because being able to access international markets will only help you to broaden your customer base.
Some providers will charge additional fees if you process more than your expected volume of transactions, so you're effectively being charged for your business doing well. Keep an eye out for these hidden costs so you don't get stung when business is booming.
When making your decision, consider leaning towards market-leading solutions that support the payment methods of today - future-proofing your business and supporting its growth, so you can stay ahead of the curve and increase your competitive edge.
If you're considering selling online and are thinking about which eCommerce payment solution is right for your business, check out our latest update to read more about the eCommerce solution and omni-channel Merchant Portal we're launching for Kiwi businesses.