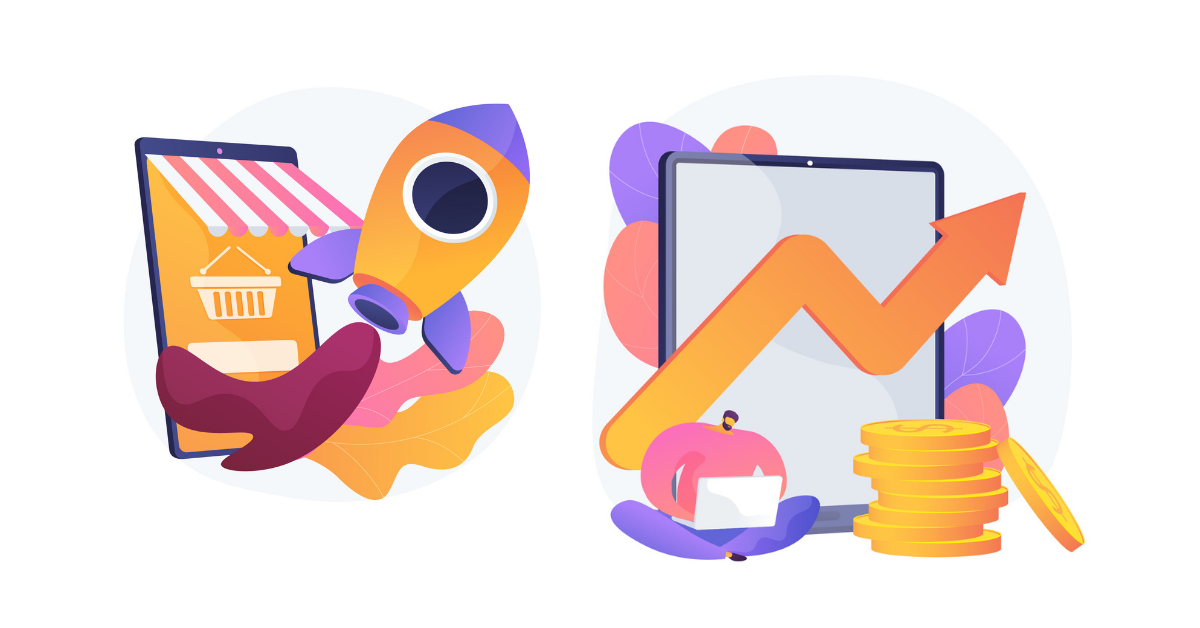 It's easy enough to say that we're here to support your business as you grow, but what does that actually look like in practice? We're proud to be your one-stop-shop for payments whether you're just starting out or you're opening your second, third or fourth locations. We can cover everything from your payment network, EFTPOS terminals, online payments and more and scale your solution as your business grows.
In this blog, we run through how we can support your business as it grows, and how we can work with you to make sure you're getting the most out of your payment solution.
Here are a few practical examples of how we support your business growth:
Opening new locations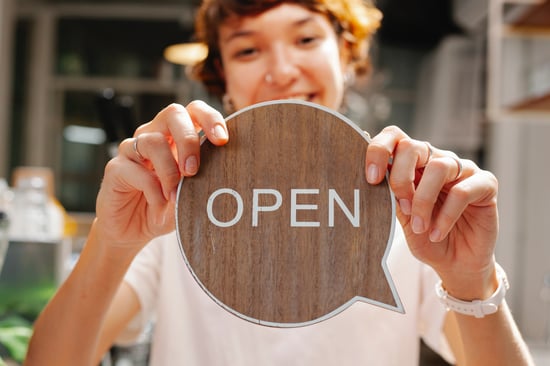 Expanding your business can be an exciting and stressful time! We're here to make sorting out your new EFTPOS terminals easy. We can get new terminals sorted for you in around 2 weeks. If you need a new terminal on an existing site, that's even easier - just get in touch with us and we'll get them sent out to you in around 3 days.
Note that for a new location, you will need a new merchant ID from your bank. This is generally very straightforward as your bank will already have all the information they need to generate another merchant ID for your new store.
Additional payment functionality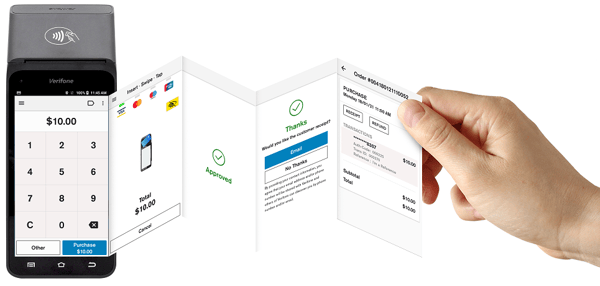 EFTPOS terminals can do so much more than just take payments! To help you get the most out of your payment solution, our payment solution specialists can take you through our range of value adds to help you save time, grow your customer base, extend your payment solution and save money. From additional payment methods including Alipay and WeChat Pay and contactless 'paywave' payments to solutions that help you take payment over the phone, add other merchants to your terminal, collect tips or add a surcharge. When your business is growing, and you need more from your payment solution, our team are available to consult with you to find out how best we can support you.
Launching a website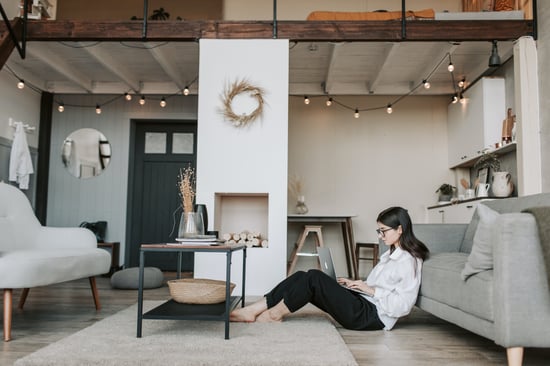 Thinking about launching an eCommerce website? Start selling online fast! We're your one stop eCommerce shop, with Storbie and Verifone Online Payments. We've joined forces with Storbie to help retailers launch and manage their online store without needing to know any coding or web design. Use Storbie's customisable webshop templates with the Verifone Payment Gateway pre-installed to build and customise your eCommerce website ready for launch. Our local team at Eftpos NZ will help you organise a merchant account with a bank and get your online payment solution up and running. The best part? You can start building your website for FREE with Storbie's 30 day free trial. You'll be selling online before you know it! Learn more about Storbie here.
Ongoing support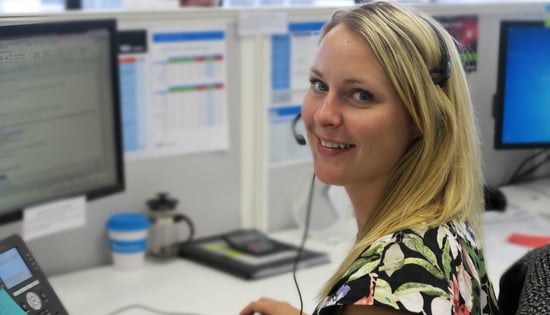 Every business is different and we make sure to get to know your business and customers to provide them with the best support and value. So you can focus on growing your business, our 24/7 support gives you peace of mind that no matter what happens, you'll be able to get fast, responsive help.
We want to make sure you're taking advantage of the options that will best benefit your business, while ensuring you're not paying for anything you don't need. We don't charge for consultation and installation, and offer free upgrades when it comes time to update your terminal model.
We also manage compliance for all of our customers, because every terminal device and software version has set dates it needs to be updated by, and we view our terminals as our responsibility. For hardware, we swap out old terminals for newer ones that are compliant with new security standards, and for software, we can update this remotely so you won't even notice it. Our customers never have to upgrade anything themselves to stay compliant, taking away the hassle completely.
Supporting your industry
Growth looks different for each and every business, and can differ a lot from industry to industry. This also means the way we support businesses can look different between industries, depending on the issues they need to overcome so that their growth isn't held back by unnecessary roadblocks!
Here are a few examples for the Hospitality and Retail industries:
Hospitality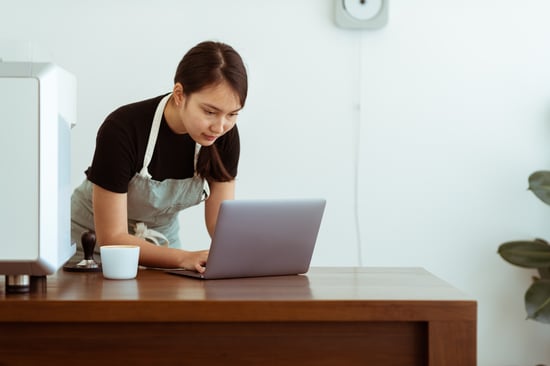 Challenge: Customers queuing at the entrance to your business
Solution: table service - bring the payment experience to the customer!
With a wireless EFTPOS machine, you can bring the payment experience directly to customers at their tables, preventing them from having to queue up at your counter and block walkways that your staff need to move around your premises. As well as the benefit to you, it's a better experience for the customer - they no longer have to figure out where to go to pay at the end of their meal.
Challenge: Doublekeying transactions into the point of sale and the terminal
Solution: POS integration
Entering the transaction into both your point of sale system and your terminal wastes valuable time during a rush and increases the risk of keying errors which can mean under or over charging customers. We integrate with the most popular specialist Hospitality point of sale systems on the market so you can connect your EFTPOS terminal to your POS, meaning the POS can send transactions directly to the terminal. This means fast, streamlined, accurate payments!
Challenge: Terminal redundancy - what happens when a customer spills wine on a terminal and it stops working?
Solution: Swapbox
Having a spare terminal handy is the best way to be prepared for anything unexpected happening to your terminal. With Swap Box, we send you a spare terminal to keep in a secure location so that you can do an instant swap out and avoid unnecessary downtime.
Challenge: Internet outage - it's a busy Saturday afternoon but your Wi-Fi has just crashed!
Solution: Back up SIM and Offline Mode
A back up SIM allows you to keep taking payments, even when your internet goes down. Offline mode is another safety net in case of emergencies, allowing you added protection and payment continuity against network disruptions, so your cash flow isn't affected by things outside of your control. This back-up SIM is just $5 per month and stays inside your terminal, so that if the internet were to go down, you can seamlessly switch to using the SIM and continue trading until your internet comes back online.
Retail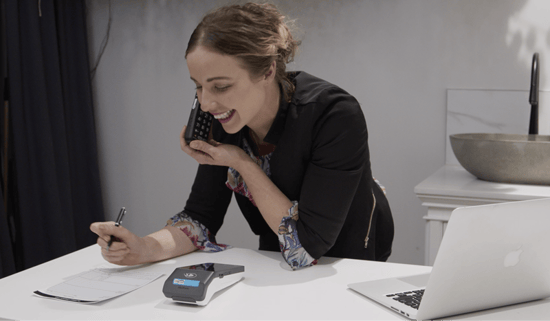 Challenge: Managing inventory and reconciliation
Solution: POS integration
If keeping track of stock and making cashing up a breeze are priorities for you, you're going to need a good Point of Sale system built especially for retail store. The good news is we integrate with the most popular specialist Retail point of sale systems on the market so you can connect your EFTPOS terminal to your POS. Not only does this mean your team doesn't have to enter the transaction manually into the terminal every time they take payment, but a POS system will also keep track of your inventory and help with reconciling your electronic and cash payments.
Challenge: The cost of accepting credit cards and contactless 'paywave' cards
Solution: Built-in surcharging
Choosing to accept credit cards means that you're offering your customers more payment options, but accepting credit cards also comes with increased costs for your business. You can learn more about the difference between processing EFTPOS cards, debit cards and credit cards here. If your business can't absorb the cost, you can pass it on to your customers that choose to use these payment methods. Your EFTPOS terminal can do the heavy-lifting for you by automatically detecting credit cards and applying a surcharge. You can even apply a surcharge to contactless cards with our new range of Android terminals.
Challenge: You need to securely take payments over the phone
Solution: Virtual Terminal
With Virtual Terminal, you can take payments over the phone, seamlessly and securely online. This is a cost-effective way to empower your sales and support reps to take mail order and telephone order (MOTO) card transactions in real-time, using an online payment form on the Verifone Merchant Portal.
Why grow with EFTPOS NZ?
We're based in New Zealand, so we have great local knowledge and work with all kinds of businesses – from coffee carts all the way up to some of the country's biggest brands.
We're also directly linked to and owned by a global payment thought leader, so we're on the cutting edge of payment trends and have access to the latest market-leading tech. So we're not just supporting your growth; you'll always benefit from our growth too.
You might not need something flash when you start, but we always work with you to make sure you've got the right payment solution for where your business is at.
To stay in the know and be the first to hear about exciting updates, sign up for our newsletter now.