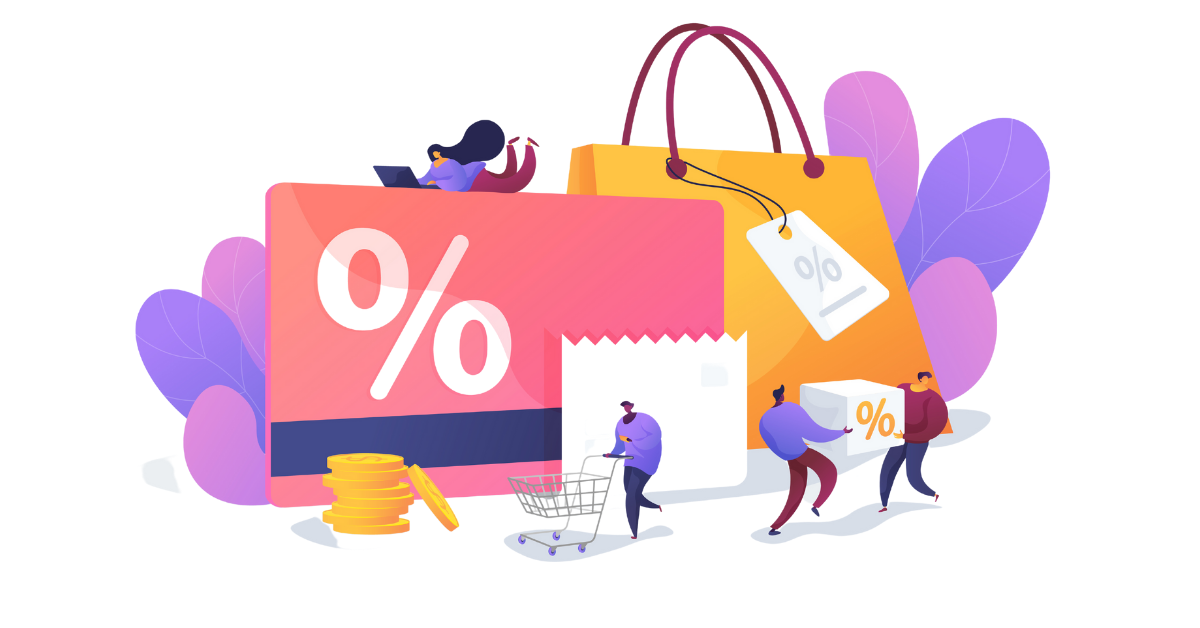 2022 is set to be a big year for eCommerce, with plenty of trends and growth on the horizon as people change their habits and attitudes around online shopping. The pandemic has caused a massive shift in retail towards digital alternatives, and gave a necessary nudge for many small businesses to move focus to their online channels.
In this blog we run through the top three trends we see coming in 2022, as well as the major growth drivers that are pushing eCommerce into the future.
eCommerce Trends for 2022
1) Customer Experience in the Spotlight
Customer experience has always been a top priority, but taking your customer experience to the next level is going to be crucial to keeping up with the digital eCommerce landscape in 2022.
Today's customers expect easy to use and intuitive digital experiences across channels and devices – omnichannel is now a must-have. Mobile shopping is taking over traditional methods, and customers expect to have flexibility in customisation of their online shopping experience.
2) Flawless Fulfillment
Today's eCommerce brand needs to have fulfillment with these four qualities: fast, free, sustainable and branded shipping. As pandemic lockdowns push more people to shop online, many businesses have struggled to keep up with rising customer demand, and 66% of customers expect free shipping on every purchase.
Peak-level eCommerce and strict same-day shipping cutoff times will push businesses to put eCommerce at the core of their business strategy, with a focus on improving efficiency and customer satisfaction.
3) Client Battle: Brands vs Marketplaces
Competition on clients' lifetime value has become more and more relevant for brands, and they need to work harder than ever to compete with large marketplaces where brand is not a relevant factor in the online shopping process.
Companies need an increasing focus on loyalty and retention programs to maintain their customer base, and in the US research has shown that loyalty shake-up continues since the start of the pandemic, with about 40% of customers switching brands.
Growth Drivers for eCommerce in 2022
Internet penetration
High internet penetration refers to the increasing number of households with internet access, and New Zealanders are well and truly online with internet penetration at 94% in January 2021.
PWC's 'Rebuild NZ: consumer insights' reported that 58% of Kiwis were spending significantly more time online, and 38% said they will continue using digital services differently in the future.
Rise in demand for online purchases
More and more shoppers are buying online for good reasons – direct delivery, cheaper prices, convenience, and 24/7 availability. There has been a clear change in consumer behaviour post-pandemic, and in the US 75% of consumers said that they've tried a new shopping behaviour since the outbreak, and would shop online more frequently after the pandemic ends.
Marketplaces dominating the digital space
Large online marketplaces focus on building platforms that fit local customer needs, on a global level. Marketplaces like eBay or Amazon offer a broad range of infrastructure services and enjoy a significant number of recurring users thanks to extremely competitive pricing that local retailers can struggle to match.
According to McKinsey: "The pandemic ushered in an unprecedented level of channel switching and brand loyalty disruption." So as more customers are open to trying new brands and shopping methods, smaller retailers are at greater risk of losing customers to the bigger players.
Covid-19 pandemic
As countries locked down and retailers were forced to close, eCommerce reached an all time high, and in New Zealand, online shopping spend increased 25% in 2021. The pandemic pushed people to change their shopping habits, and 306,000 Kiwis shopped online for the first time! And it's not just Gen Z and millennials driving this trend - older shoppers have also moved online.
Keeping your finger on the pulse of trends in the world of eCommerce will help you prepare for what's coming over the next year. If you're thinking about how you can grow your business in 2022, find out more about how EFTPOS NZ can support your business growth.