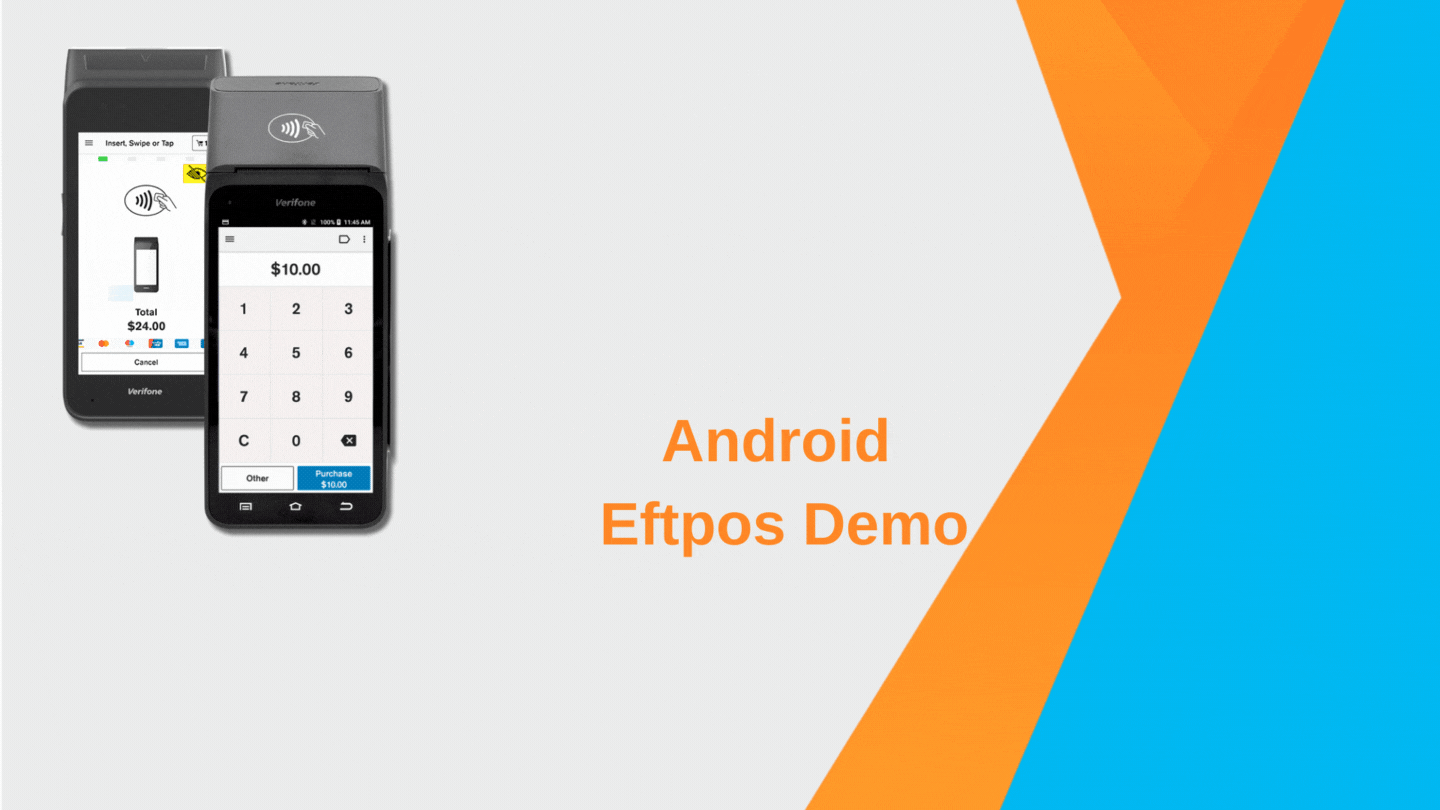 We're the first EFTPOS provider to bring Android EFTPOS devices to Kiwi businesses. Grab a sneak peek of what taking payment, accessing transaction lists, and processing refunds looks like on an Android EFTPOS terminal.
New features and functionality
Our terminal development team are hard at work delivering improvements, features and functionality for our new, Android terminal software, including:
email receipts
signature capture on screen
detailed transaction reporting on the device
enhanced refunds
contactless debit and credit card surcharging
advanced accessibility
...and more!
In this demo, we're taking it back to basics and showing you what taking payment and processing refunds looks like on a Verifone Android EFTPOS device.
Let us know in the comments below what you would like to see us demonstrate next!
Video: Taking payment on the Verifone Android T650p
Always ready to go!
Verifone Android terminals idle on the payment screen, so they are always ready to take payment.
Virtual PIN pad
The large, virtual PIN pad has big on-screen buttons to reduce keying errors. Without a physical keypad, the terminals are also more resistant to water damage and easier to clean and sanitise.
Merchant reference
You can also add a searchable reference to your purchases (more on that below!).
Engaging payments
The terminal features bold prompts and alerts throughout the transaction and an animation on the present card screen shows your customer how to present their card.
e-receipts
Save on the cost of paper rolls and offer your customers a more eco-friendly payment experience with e-receipting. As well as printing the receipt, Android terminals can offer customers the option of receiving a receipt as a PDF attached to an email or declining an EFTPOS receipt.
Add a reference to your transactions
Video: Adding a merchant reference on the Verifone Android T650p
You can see transaction lists of approved transactions from the last 6 months on your Android terminal. You can also search and filter your transactions made on a particular card by inserting, swiping or tapping the card or entering an exact or approximate amount, a date range and more.
You can also add a customisable reference to your transactions during the purchase to make it easier to track down the details for individual transactions or group transactions for reporting.
Once you've found the transaction you're after you can view transaction details, resend or reprint the receipt and refund the transaction, which brings us to...
Refunds
Video: Refunding a transaction on the Verifone Android T650p
Need to process a refund without a receipt? No problem! Find the details for a particular transaction from the last 6 months in your Order History.
If your customer has the card they used to make the original purchase, they can tap their card to bring up a list of all transactions processed using their card from the last 6 months. From there you can view the transaction details, reprint/resend the receipt and start a refund.
You can add notes to the refund which are visible in your Order History so you can keep track of recent refunds.
A passcode is required to process a refund. Your terminal stores manager and cashier passcodes. You can set different refunds limits for manager and cashier passcodes, so that higher value refunds need to be approved by a manager.
You can also process a quick refund on your terminal without matching it to a transaction in your order History.
Good news for Eftpos NZ customers!
We'll be upgrading our entire fleet to Verifone Android EFTPOS devices, so if you're an Eftpos NZ customer, you get one. Eftpos NZ customers can sign up for priority upgrade.
Not an Eftpos NZ customer? Now is a great time to join us. Make the switch now and you could get 12 months free terminal rental.
---
This information is intended for INFORMATIONAL PURPOSES ONLY. The development, release and timing of any products, features or functionality remain at the sole discretion of Eftpos NZ, and are subject to change.