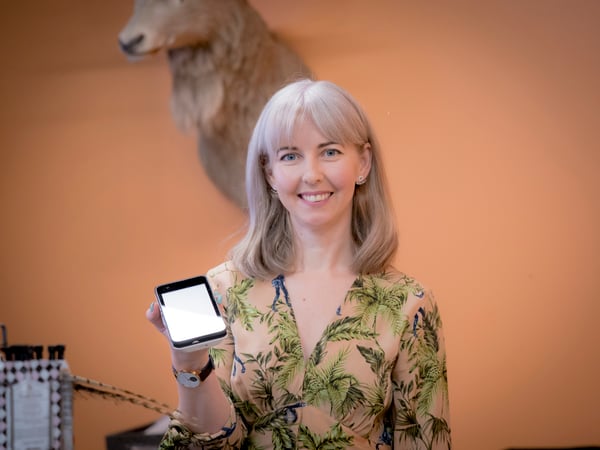 35 years after New Zealand launched its EFTPOS network we are about to see a new innovation in this space with the launch of new, powerful Android-enabled payment terminals.At a time when traditional retail, and many other kinds of businesses, are competing with online entrants to their markets, or straddling the line between online and offline themselves, this new generation of devices means being able to offer digital-style user experiences in a traditional brick and mortar business environment.
New technology = new possibilities for NZ brick-and-mortar businesses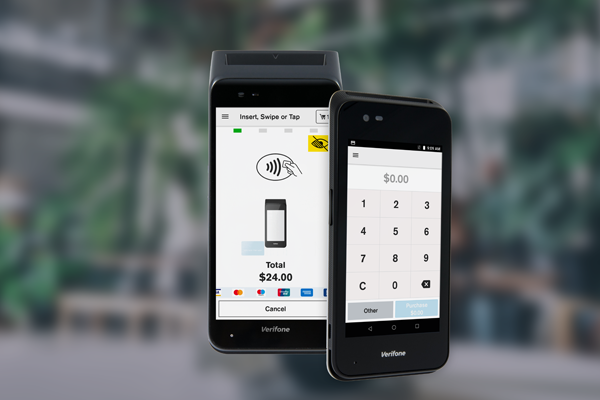 Digital receipts and comprehensive transaction reporting are some of the immediate implications of the new technology.

For businesses who are navigating the emerging omni-channel environment, this technology is going to be a significant leap forward for their customer experience ambitions.
"We're delighted that New Zealand retailers will soon be able to enjoy technology that puts their in-store payment experience on a par with the online customer experience." Says Greg Harford from Retail NZ.
And, because the Android operating system boasts a thriving developer community, it will greatly expedite the delivery of apps that extend the devices' capabilities. In future, businesses will be able to use apps for POS and in-aisle sales, loyalty, inventory management, staff management and much more.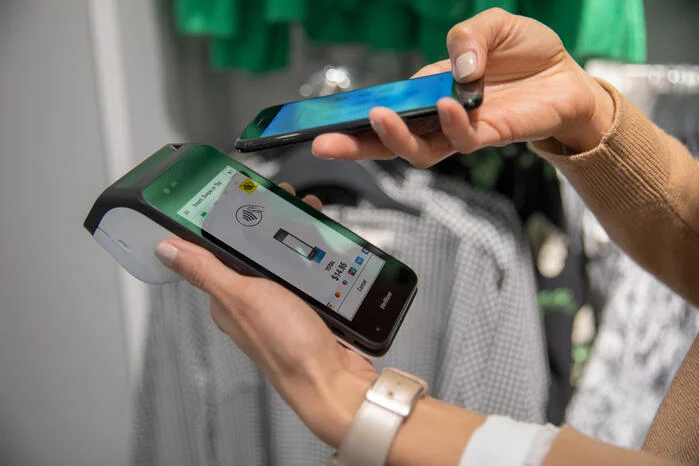 Marisa Bidois, Chief Executive of the Restaurant Association, is excited at the prospect, coming at the end of a tough year for the hospitality sector:
"Now more than ever, hospitality operators need suppliers to partner with them and deliver innovative, forward-thinking solutions that can help them drive revenue and grow their businesses." says Marisa Bidois, Chief Executive of the Restaurant Association. "We're excited to see what innovative solutions this new payments platform will bring to our industry."
The Android Eftpos devices themselves have an appearance and form factor that is much more akin to modern smartphones, with mobile functionality, full colour touchscreens and no physical PIN pad. They have already been launched with a pilot group of businesses, and Anthea and Brendon Digby-Smith, from Sable Fine Hair have been impressed so far.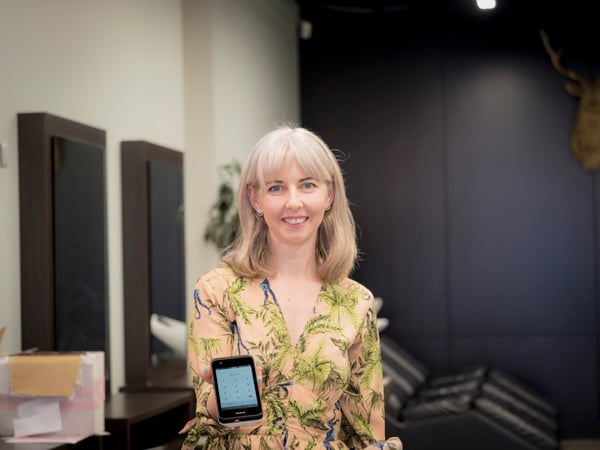 "It's been really exciting to be a part of the Android EFTPOS launch with Eftpos NZ! We're already seeing huge potential with this device and our customers love the large, vibrant touch interface. The sleek, modern design is a perfect fit for the counter in our stylish contemporary salon, and the long-lasting battery keeps up with our high transaction volumes day in, day out. We love the option of emailing the customer an EFTPOS receipt, as so many of our clients are more conscious of sustainability and waste these days."
Advanced accessibility for blind and vision-impaired consumers
One of the innovations these devices offer will better serve the 180,000 New Zealanders with severe to moderate functional vision loss.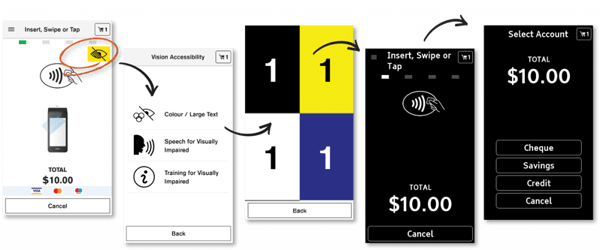 Verifone Navigator is an app for touch screen terminals that transforms the non-tactile touchscreen into a universal keypad with audio confirmation. This enables low vision or blind customers to enter their PIN independently and securely.
"The shift away from physical PIN pads is a challenge for the blind and vision-impaired community. It's awesome to see Verifone making accessibility a priority in the development of new solutions. This should go a long way towards ensuring our dignity and confidence when using payment technology. We need the same ease of use, safety and security as everyone," says Blind Citizens NZ's National President Dr Jonathan Godfrey.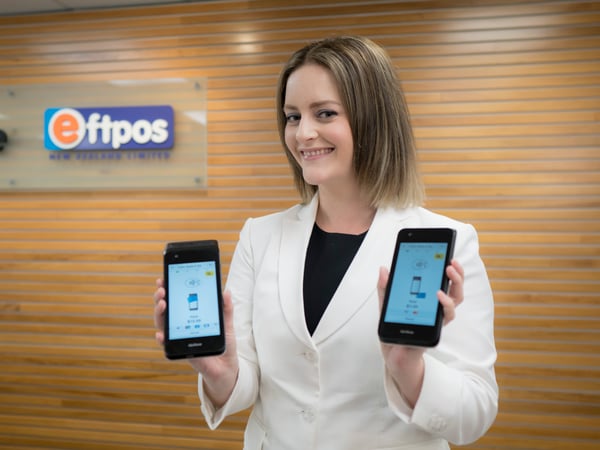 Verifone's CM5 and T650p Android OS Eftpos devices will start to be introduced by Eftpos New Zealand in Q4 2020, with a full roll out in Q1 2021. Senior Manager, Strategic Partnerships at Eftpos NZ, Kristy Gregory says:
"The launch of Verifone Android marks a major leap forward for payments in New Zealand and demonstrates our commitment to meeting the needs of Kiwi businesses with world-class, innovative payment solutions. These next-gen devices deliver all the key elements businesses need in a portable payment solution today, with a solid foundation for future innovation. Verifone continues to invest in New Zealand as a strategically important market in Asia Pacific with plans to deliver further payment solutions throughout 2021 and beyond that will empower New Zealand businesses with the tools they need to deliver customised, personalised customer experiences across digital payment channels. Our suite of omnichannel payment solutions bring businesses the best of physical, mobile and online consumer interactions helping businesses drive meaningful relationships with their customers."
About Eftpos New Zealand
Eftpos New Zealand provides EFTPOS terminal and transaction processing services with NZ-based support to over 50,000 businesses nationwide. Their network processes nearly 600 million transactions per year on over 60,000 devices in New Zealand.

Learn more at eftpos.co.nz


About Verifone
Verifone is transforming everyday transactions into new and engaging opportunities for merchants and consumers. Powered by a growing footprint of more than 35 million devices in more than 150 countries, our people are trusted experts working with the world's best-known retail brands, financial institutions and payment providers. Verifone is connecting more products to an integrated solutions platform to better meet the evolving needs of our clients and partners. Built on a 39-year history of uncompromised security, we are committed to consistently solving the most complex payment challenges.

More information at http://www.verifone.com/.