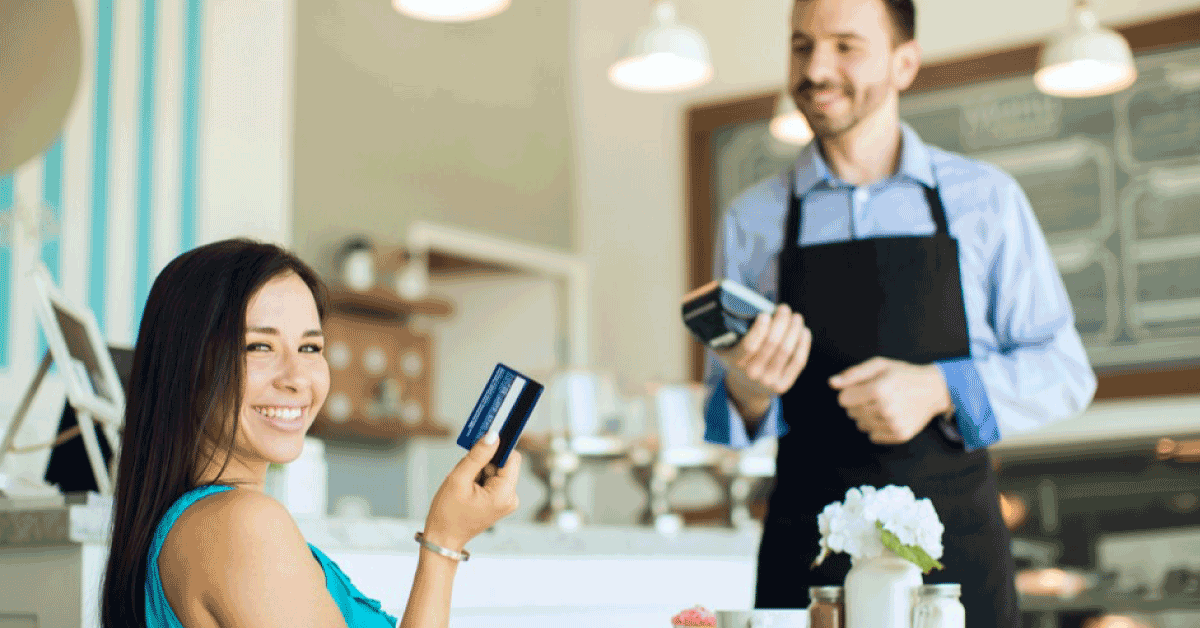 It's true that you don't get a second chance to create a first impression - but the same applies to last impressions as well.
Imagine this: you've managed to attract a customer to your store and you've wowed them with your products and stellar customer service. They've made the decision to pull their wallet out of their pocket - but things don't really go too well at the checkout. Maybe the queue is too long, or maybe the EFTPOS terminal is down. Chances are, they won't be back! What do you do now?
Let's take a look at these 5 easy ways to improve your checkout experience.
1. Offer Mobile Payments
"I like standing in long lines at the checkout," said no customer ever. Just to clarify, the word "mobile" refers to mobility - not a mobile phone. With Mobile EFTPOS, your customers can pay on the spot - whether it's at their table, or in the queue. Portable EFTPOS terminals enable you to take payment to the customer, instead of having them come to you and wait in line.
Here's what one of our customers have to say about Mobile EFTPOS:
"Our travelers don't carry a lot of cash and while they're on the boat, they enjoy having a wine, a beer, or buying a bit of merchandise. A portable terminal on board is fantastic. We can take payments at the bar, the souvenir shop or right here out on the back deck. It's given the company a new revenue stream."
- Scott Mckenzie, Marlborough Travel Limited
2. Have a plan B, in case your terminal goes down
Fact is, EFTPOS machines fault sometimes. Whether it's a communications error, liquid damage or something else - you don't want to lose a terminal on a busy day! Saying, "sorry, our EFTPOS is down, but you can pay cash," isn't a good look.
The good news is that EFTPOS NZ have a range of ways you can get help if your terminal goes down:
Grab quick troubleshooting tips online on our customer support site
Call our 24/7 technical helpdesk on 0800 EFTPOS (option 2)
If you're worried about faulty or damaged terminals, you can also add Swap Box to your EFTPOS NZ subscription. With Swap Box we will send you a spare terminal so you're not left without EFTPOS if you need to replace your current one for any reason. Simply call our help desk to activate your Swap Box terminal while we send your replacement terminal by courier.
Read more about our support services here.
3. Point of Sale Integrated EFTPOS
A Point of Sale (POS) Integrated solution streamlines the payment process for you and your customers, and also come with a range of benefits to help your business run more efficiently. With a POS Integrated solution you don't have to enter the purchase amount into the terminal as your POS sends the purchase automatically to your EFTPOS machine.
This decreases the chance of keying the wrong purchase amount into the terminal and makes the checkout process much faster. It also means you can take the time to engage customers and give them a personalised checkout experience.
There's more benefits to using a POS system, including being able to track your inventory and cash flow. You can also access detailed reports and understand which products are selling well. This will help you understand your customers' buyer behaviour and offer them more of what they're demanding.
Check out which POS systems integrate with Eftpos NZ payment solutions here.
4. Make sure your staff members are fully trained
A great checkout experience is the cherry on the top of excellent customer service. Empower yourself and your staff to deliver brilliant service from the shop floor to the point of sale by really getting to know how to use your payment solution. Putting time and attention into good training for new hires, and scheduling in refresher sessions, will ensure your staff master your payment solution and use it with confidence.
Grab a copy of our EFTPOS training checklist here:
5. Take care of your international customers
According to the New Zealand government, international tourist spending increased to a whopping $16.2 billion in 2018, which contributed to almost 1/5th of the country's total export of goods and services.
One way to offer a top-notch customer service to your international customers is enabling them to pay using the means and methods they are most comfortable with. You could offer American and European tourists electronic tipping, Chinese tourists the option of paying with Alipay or WeChat Pay, or offer your International customers the option of paying in their home currency.
If you run a hospo business, grab our free Guide to Growing Your Hospo Business for tips on everything - from engaging with customers to handling negative online reviews.

Interested in finding out more about checkout apps? You might find this blog useful.
Editors note: blog content updated on April 21, 2020