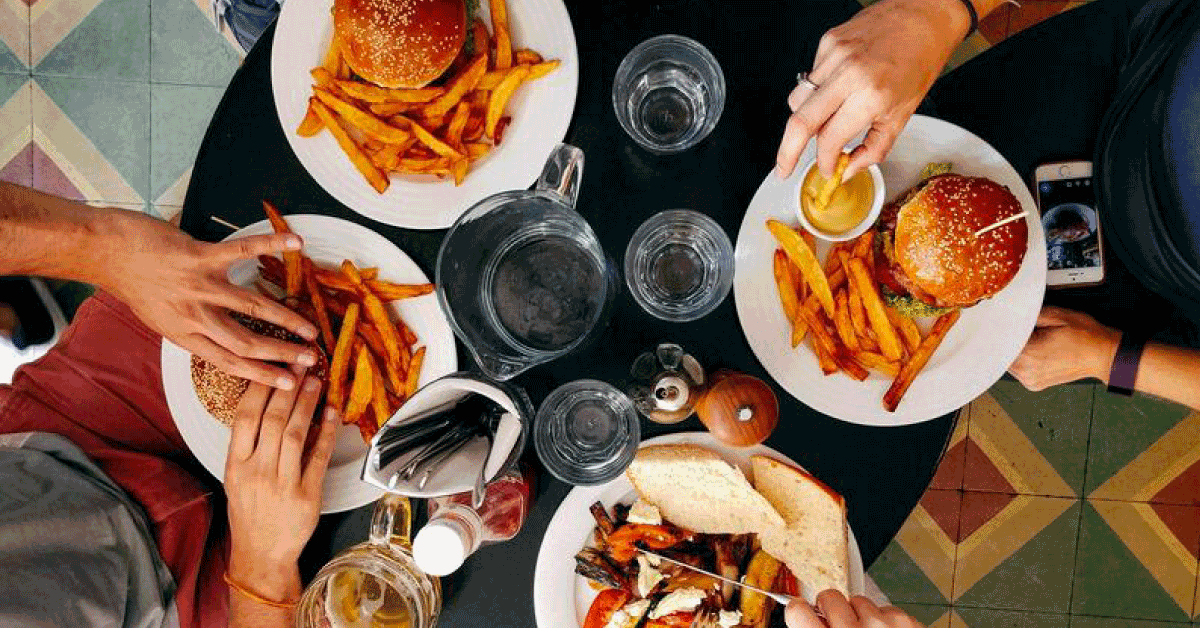 To stay competitive and continue to grow market share, it's important that you respond to customer's changing demands and preferences. With adoption of credit cards, contactless cards, and mobile wallets on the rise, an increasing number of businesses feel they need to accept payments from more than just debit cards.
This poses a challenge for small and big businesses alike. There is no per transaction cost for accepting debit card transactions in New Zealand, but other payment methods typically do incur a per transaction cost reflected in the monthly merchant service fees charged by your payments processor.
Most business owners readily agree that it makes good business sense to meet customers expectations, but this choice isn't so easy when there is an associated increase in cost to your business.
To avoid loss of revenue, you could increase your prices across the board to absorb the increasing merchant service fees. Another option is to pass the cost of accepting credit cards on to your customer, should they choose to use their credit card to pay, by applying a surcharge to the transaction. This way you don't penalise your customers choosing to pay with their debit card.
Without a doubt the two biggest challenges merchants face when adding a surcharge are calculating the surcharge itself, and advising customers in a way that meets legal requirements and avoids complaints.
To help you solve these challenges we've put together this handy list of tips for applying a credit card surcharge.
1. Make your EFTPOS terminal do the heavy lifting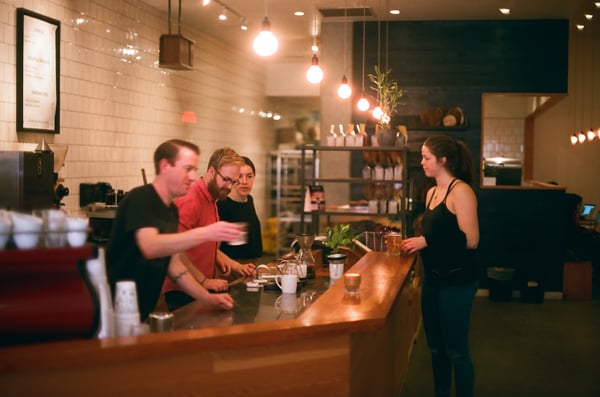 Not sure if the card your customer has just whipped out is a credit card or not? Fumbling with your calculator to work out how much to add to the total? Did you remind staff at the latest team huddle to tell your customers about the surcharge before they swipe?
Relax! Your EFTPOS terminal can do most of the hard work for you!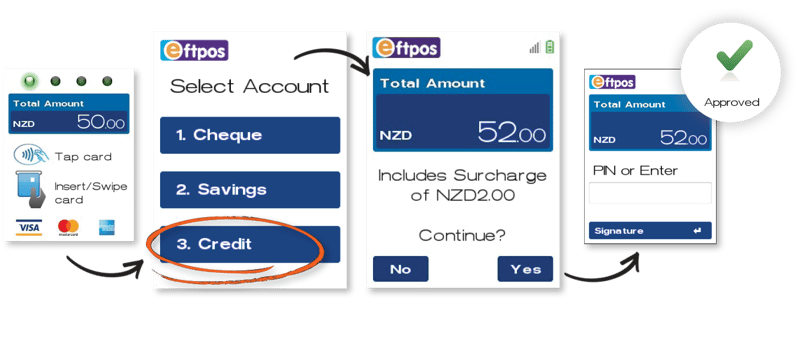 With a Surcharging value add solution, there's no need for you and your staff to hawk-eye each card before advising the customer how much they need to pay. Your terminal will automatically recognise when a customer is paying with a credit card, calculate the surcharge for you, and even display a notice on-screen advising the customer of the surcharge before they pay. Easy!
Something to note however is that the in-built EFTPOS Surcharge solution on our legacy terminals can't apply a surcharge to contactless transactions made with a contactless credit or debit card. Our new Android EFTPOS terminals on the other hand can apply a surcharge to contactless 'Paywave' cards. You can learn more about Android EFTPOS here.
2. Put it on your website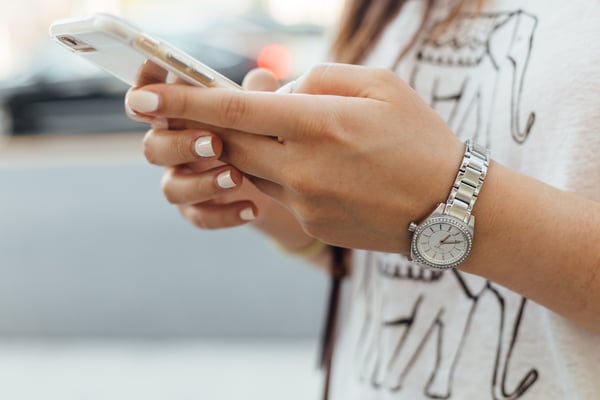 As surcharging becomes more prevalent in New Zealand, cardholder acceptance of the practice is gradually increasing, but some customers can still be disgruntled when faced with a credit card surcharge they were not expecting. The best tactic for avoiding confrontation at the till is to make sure your customer is aware of the surcharge upfront, as early as possible. This gives them time to consider paying using their debit card instead, if they really want to avoid the surcharge.
If you offer online booking, add a note to the page where your booking form is embedded to advise you apply a credit card surcharge. You might also want to add a note to the booking confirmation email. Giving your customers as much advance notice as you can means they can make an informed choice about the payment method they use.
3. Print some signs for your store
Making sure your customers know ahead of the transaction taking place that you're adding a surcharge will help avoid complaints and confrontation for you and your staff. It's not just good manners either! You are legally obligated to disclose that you apply a surcharge before the transaction takes place, by displaying signage around your premises, including at your point-of-sale.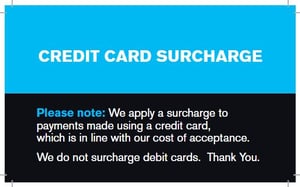 There's even regulations about what font and size the text needs to be and what the sign needs to say!
We've made this super simple by creating a downloadable notice for you.
.
4. Add a note to your menu (and to the bill!)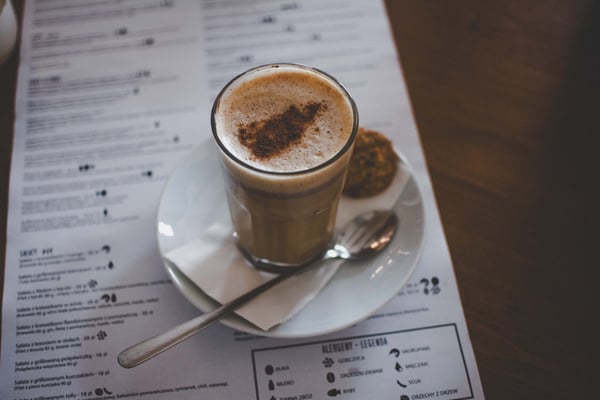 If you own a restaurant that takes payment at the table, signage at the till won't be much use to your customers! It's still important to make sure your customers know as early as possible that if they choose to pay with their credit card, they will incur a surcharge.
If you do regularly bring your customers' bill and a portable EFTPOS terminal to the table, we recommend adding a note about your surcharge to your menu. You can also talk to your Point of Sale provider about adding a message to your receipts so when you print your customers' bill they can make an informed choice about which payment method to use. It could be as simple as 'Credit cards incur a 2% surcharge'.
5. Give your staff some scripting to handle disgruntled customers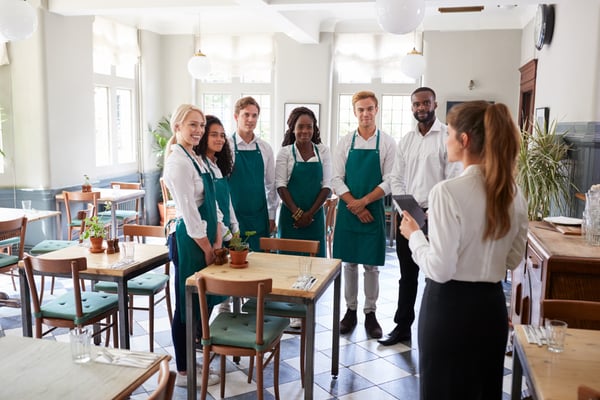 It's always important to make sure your staff are on the same page when it comes to company policy. Whether it's greeting customers, asking them about their experience, handling common complaints, or explaining your credit card surcharge - make sure your staff say it like you would.
A really easy line to share with your staff is that your credit card surcharge is to 'help with the added cost of accepting credit cards' and that customers can avoid the surcharge by paying with their debit card instead.
Just make sure your staff don't tell customers the surcharge is applied by the credit card company, by Eftpos New Zealand or by any other third party financial institution! This is a big no-no. You can read up on your obligations as a merchant if you apply a surcharge here.
6. Make sure your surcharge is fair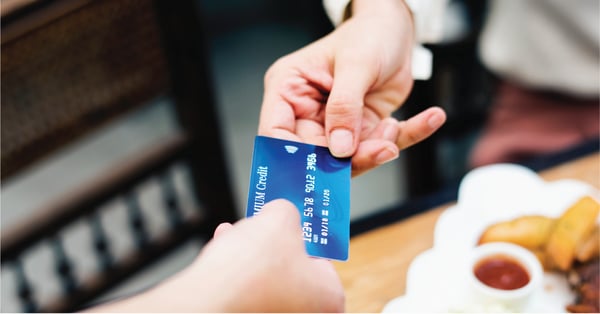 It's key that your surcharge is in-line with your cost of acceptance. This will ensure you stay within the letter of the law, but it will also ensure your surcharge is fair for your customers.
Our in-built EFTPOS Surcharging solution helps you control how much the surcharge is and when it is applied. This can be really handy for making sure your surcharge accurately reflects your cost of acceptance, and is fairly applied.
You can surcharge at a flat rate, or as a percentage of the transaction cost, and apply different surcharge rates to different credit cards to better reflect varying costs' of acceptance.
To avoid surcharging low value or high value transactions, where the surcharge amount will be really obvious, you can set a minimum and maximum transaction amount that triggers your surcharge, and you can also set a minimum and maximum surcharge amount. Our friendly Payment Solution experts can guide you through all of the ins and outs of our Surcharging solution.
In Conclusion
If you want to accept credit cards, applying a surcharge to credit card transactions is one option you have for mitigating the associated increase in costs. The easiest way to make sure you meet obligations and apply the surcharge correctly and fairly is to do what you can to advise your customers as early as possible about your surcharge, and to apply the surcharge using a Surcharging solution for your EFTPOS terminal. We can help you make sure you meet your merchant obligations and configure the solution so it applies your surcharge fairly, and in-line with your cost of acceptance. Get more info and enquire about Surcharging here.


While you're here, why not take a look at our Comprehensive Guide?