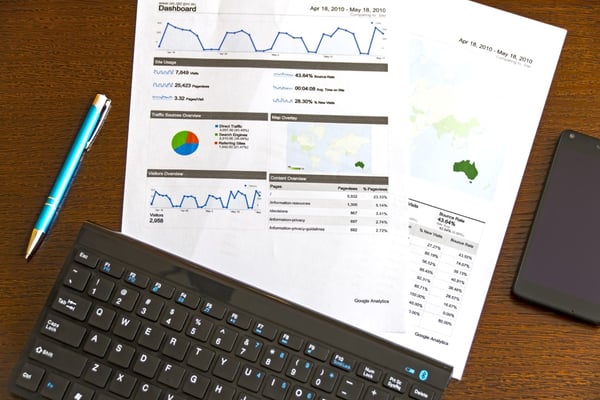 In my last post The problem with multichannel payments, I explored the challenges presented by offering multiple payment options to your customers. Adding more retailing channels to your payments mix is seen as retailer best practice but can make reporting and vendor management much more complex. To make matters worse, losing visibility of customer behaviour across channels may actually hinder your customer experience instead of improving it.

In this post, I'm going to define what an omnichannel approach looks like and how this approach to payments can solve these challenges.
What are omnichannel payments?
In the payments industry, we refer to any suite of solutions that facilitates seamless payment experiences across multiple channels as omnichannel payments. Instead of treating each channel as it's own silo, all payment streams are brought together on a single platform which enables businesses to facilitate, track and measure customer buying behaviour across channels.
A Payment channel could be:
Making payment on an EFTPOS terminal in-store, in-aisle or on your doorstep
Making a purchase on a kiosk in-store
Purchasing from an eCommerce website
Making a purchase on an app
Paying an invoice
Recurring payments for a subscription like a gym membership
Making payment, or requesting a refund, over the phone
Buying from a mail-order catalogue
How does it work?
The 'brains' of an omnichannel payment solution is a platform with access to detailed transaction reporting for all payment channels. This platform might also offer fraud and chargeback monitoring tools, the ability to view and manage payment solutions and providers and even facilitate virtual transactions, including refunds.
Another key element of an omnichannel solution is card tokenisation. This allows businesses to keep track of customer buying behaviour across channels, by assigning a secure card identifier or 'token' to customers' cards. Tokenisation means businesses can securely maintain visibility of their customers as they make purchases across sales channels and enables customer payment experiences like one-click payments, repeat orders, and delayed or deferred payments.
Solving multichannel payment challenges with omnichannel solutions
1. Challenge to solve: Managing multiple solution providers
True omnichannel payments providers offer solutions for multiple payment channels - online, in-store, over-the-phone and anywhere else you want to take payment. One provider means one contract, one point-of-contact, and easy integration between channels. Less complexity around payment vendor management reduces resourcing requirements and cost, and translates to better ROI.
2. Challenge to solve: Clunky or inconsistent customer experiences across channels
An omnichannel payment solution enables businesses to maintain visibility of customer activity across payment channels. This can help your business better understand how customers interact with your brand, build comprehensive loyalty profiles and empower cashiers and customer service reps with tools that help them deliver a more personalised and consistent shopping experience across channels.
3. Challenge to solve: Reporting inefficiencies and missed data insight opportunities
Breaking down reporting silos and pulling all payment data into one platform, in one format makes it easy to maintain oversight of overall business performance. When businesses take an omnichannel approach to payment, they can easily source the data they need to compare payment channels for metrics like transaction volume, revenue, refund volumes and values and more. Tokenisation means businesses can enrich customer profiles with payments data and dive deeper into customer acquisition and retention metrics.
Look out for my next post where I'll share some exciting announcements about our emerging omnichannel payment experience.
About the Author
Scott Woolf leads our national Corporate & Commercial sales team, which looks after our largest customers across New Zealand. Scott is an expert on the unique payment needs of tier-1 retailers and solving complex payment challenges.