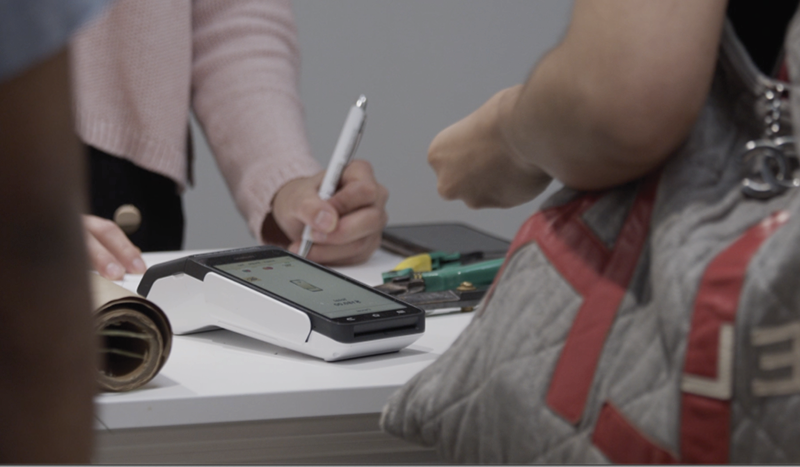 We just launched a brand new EFTPOS terminal! Meet the Verifone T650p, a payment device built on Android™.
The Verifone T650p joins the Carbon Mobile 5 in our growing range of new EFTPOS devices built on the Verifone Secure Android™ OS. These devices pave the way for future innovation while delivering everything most merchants need in a portable payment device now.
Powerful features for today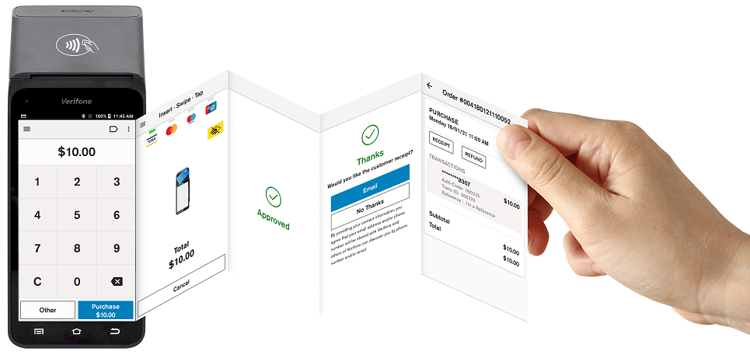 Grab and go payments
Constructed from durable materials and sculpted to be easy to hold and carry, the device is ready to go where your customers are with three wireless connectivity options:
Wi-Fi: connect to Wi-Fi or even to a mobile hotspot*.

3G/4G Mobile Data: connect to the mobile data network with a SIM card for a fully mobile payment solution, or add a Backup SIM to keep you covered if your Wi-Fi goes down.

Ethernet + Bluetooth® available soon: connect the multi-functional charging base directly to your router. Your terminal connects to the base via Bluetooth®, so it doesn't need to be on the base to process transactions.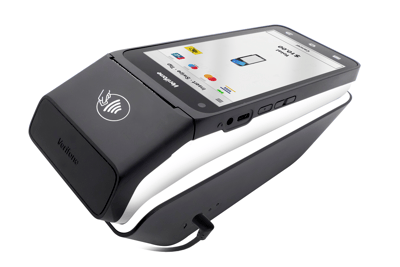 This device is built to keep up with even the busiest business. The long-lasting battery charges fast so the T650p can keep the same hours you do.
Full touchscreen
Leveraging the Android user experience makes for a device that is easy to use and navigate - just like using a smartphone! Your customer is guided through the payment experience by dynamic on-screen prompts and animations on the stunning 5.5" capacitive touch screen.
The 'Keyless' virtual keypad has huge virtual 'keys' that make entering purchase amounts and PINs easy while also making the device more resistant to liquid damage and easier to clean and sanitise. To ensure payment is accessible for all of your customers, the device includes Verifone Navigator, a PIN entry solution for touch screen terminals that enables low-vision or blind cardholders to enter their PIN independently and securely.
Enhanced transaction lists, reporting and refunds
Need to find a particular transaction in a hurry? You can see a list of approved transactions processed on your terminal from up to the last 6 months. Add a searchable reference to your transactions to make them easier to find later. Search and filter transactions to see just the ones you need and then reprint/resend a customer receipt or start a refund from the transaction detail. You can even search for transactions made on a particular card by inserting, swiping or tapping the card.
Manage higher value refunds in your business with manager and cashier refund limits. Set these limits yourself and change them anytime, directly from the device.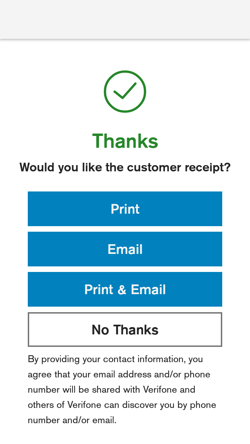 Flexible receipting
Choose what options you would to like offer your customer for receiving their EFTPOS receipt with a configurable customer receipt screen. Your customers can even opt to receive their receipt as a PDF attached to an email with e-Receipting. Perfect for sending a receipt to customers ordering via email or over the phone!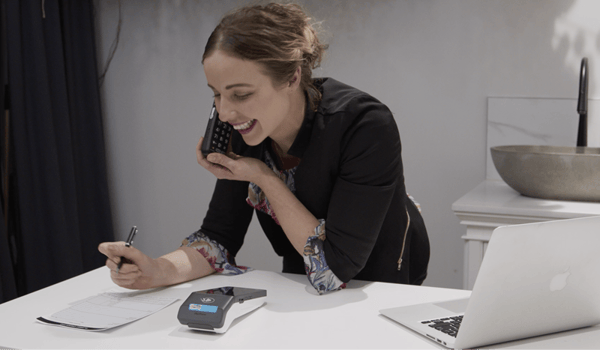 Video: Anna from the Wild Flower uses the T650p
Contactless surcharging
Lower your cost of accepting scheme debit and credit payments with surcharging, including contactless transactions. Customise your surcharging solution to suit your needs. You can choose to apply a surcharge to just contact cards or to contactless and contact cards. Surcharge different cards at different rates to more accurately reflect varying costs of acceptance for different schemes. Set limits to make sure you're not over-surcharging high-value purchases or under-surcharging low-value purchases.
Future releases will bring even more functionality to the device, including POS integration, multi-merchant and pre-authorisation. Stay up to date with Android updates in our Android Hub.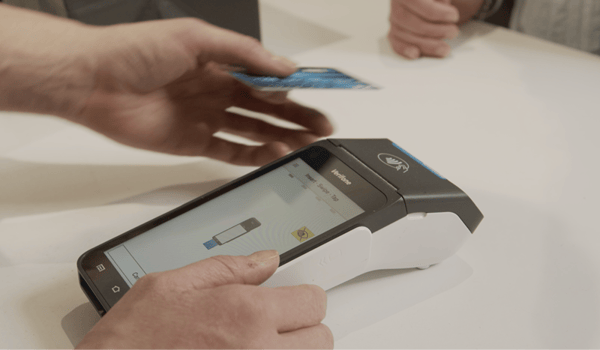 Paving the way for future innovation
Developing on the Android platform enables the Verifone engineering team to create, scale and deliver software and apps more efficiently than was previously possible with legacy platforms. For businesses now, this means faster delivery of improvements and new features.
The sky is the limit for third-party Android developers who will be able to develop payment apps without having to contend with the complexity associated with legacy payment devices.
Over the next decade, we're anticipating an explosion of new and emerging payment methods and technologies. With Android at its core, the T650p is future-proofed and ready to adapt. Certified to PCI 5.X security, the Verifone T650p is compliant until 2029, so it's here for the long haul!
Get yours
The T650p is available now, but stocks are limited. Apply now here.
Great news for Eftpos NZ customers! All of our customers will be upgraded to an Android EFTPOS device free of charge. We're working on our customer rollout plan now, so keep an eye on your inbox!
*We don't recommend transacting over a mobile hotspot long-term. Software updates for your terminal can be 500mb or greater, which could incur high data charges on your mobile phone.