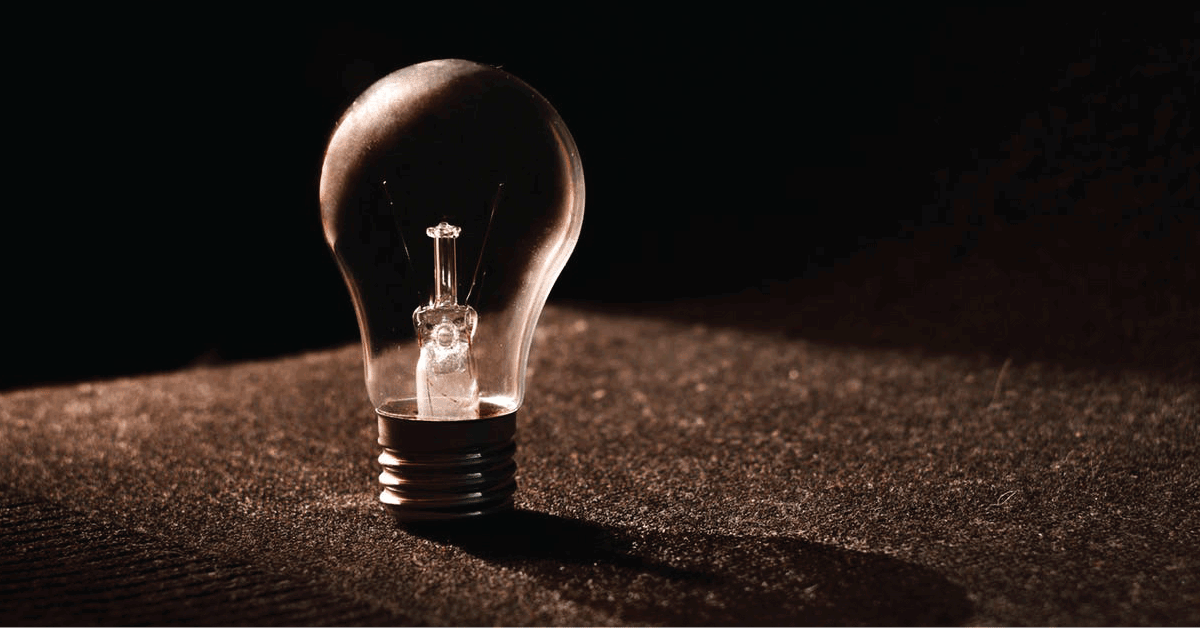 We make sure you can keep taking payment - no matter what.
It's no secret that Kiwis prefer to pay by EFTPOS. Last year we made on average 337 card transactions per person – almost one a day! This preference for paying with a debit or credit card can even lead Kiwis to choose not to carry cash at all. So, what happens when the power goes out?
Earlier this year, more than 120,000 homes and businesses in Auckland were left without power after a storm damaged lines across the city. With the electricity out, many businesses couldn't take card payments, and with no cash, many people didn't have the means to pay for necessities like food and petrol, right when they needed them most. It's no surprise then that the Auckland power outages have business owners all over the country thinking about their business continuity and payment continuity.
Fortunately, widespread power outages, like the ones in Auckland, don't happen often! But communications faults, damaged hardware and cables, internet outages and even accidental damage to terminals are more common, and can all impact your ability to take payment.
Your business continuity is one of our top priorities. Read on to find out all the ways we make sure you can keep taking eftpos payments, no matter what.
1. Eftpos Offline Mode

What is it?
'Offline Mode' or 'Electronic Offline Vouchers' activates when your terminal can't connect to your payment network to upload your transactions. It allows you to continue to take payments while your terminal is offline.
When do I need it?
During any disruption to your terminal's communications method that your terminal uses to connect to the payment network, for example, if your internet goes down.
How do I use it?
You will know your terminal is in Offline Mode when 'Offline Mode' is displayed in the top left-hand side of the screen. If you notice your terminal starts transacting in offline mode, remember to make sure that your customers sign the merchant receipt. Your terminal will also prompt you to confirm the signature. All transactions performed while your terminal is in offline mode are stored until the next time the terminal connects to the network, even if the terminal is switched off or loses power. Your terminal will attempt an Auto Logon every 10 minutes to try and exit offline mode.
Once re-connected to the network, the stored offline transactions will be uploaded and processed. Your terminal will then go back 'online'.
Cost
Offline Mode is a free, built-in feature on all Eftpos NZ terminals. Some limits and policies vary from bank to bank.
2. VX 690 Communications Fallback

What is it?
The Verifone VX 690 terminal dynamically changes to the most preferred available communications method – WiFi or ethernet, dial or 3G connectivity.
When do I need it?
During any kind of disruption to the communications method, your terminal uses to connect to the network.
How do I use it?
If one method becomes unavailable the terminal will automatically attempt the transaction using another method. Fallback is instant when the terminal knows that a comms method is unavailable. Otherwise, fallback time will vary, depending on the comms method and the problem with the method.
Cost
Comms fallback is only available on the Verifone VX 690. The cost of a backup SIM card is $5 + GST per month, per terminal. Find out more about the VX 690 here.
3. 24/7 Tech Support

What is it?
We're super proud of our excellent customer support. The EFTPOS NZ technical helpdesk team is based in Wellington and available 24/7, every day of the year. The team resolves 85% of technical issues over the phone, so chances are they can help you right there and then. If you do need a replacement terminal they will courier you a pre-programmed terminal ready to use right out of the box.
If you need onsite support, our nationwide field team can come to you no matter where your business is located. They specialise in onsite technical support and can also help with installation and training.
When do I need it?
Whether it's a question about billing and accounts for our customer services team or a technical problem with your terminal, our teams of eftpos experts work together to minimise disruptions to your business.
How do I use it?
Call us on our free phone number – 0800 EFTPOS (338 767), email customer services at customerservices@eftpos.co.nz or submit a contact form on our website.
Cost
Technical support is included free for all of our subscription and short-term customers. If you purchase (rather than lease) a terminal from us you can access our support for free, but if you need onsite assistance there is a fee. Please note after hours on-site technical assistance is charged out at a flat fee of $80 + GST.
4. SwapBox

What is it?
SwapBox is a spare mobile terminal that you can keep stored away for whenever you need an instant 'swap-out'.
When do I need it?
With SwapBox you can continue to take payment during a power cut by swapping out your terminal that run on mains power and using your SwapBox terminal on battery power. A SwapBox spare terminal can also come in handy if you accidentally damage one of your terminals or there is a fault.
How do I use it?
Simply call our technical helpdesk and they will swap one of your terminals out for a SwapBox terminal.
Cost
$24.95 + GST per month. We discount this cost for each terminal you lease for your site. If you have five terminals leased from us, we provide you with a SwapBox terminal for free.
Learn more about SwapBox here.
5. Online Help Centre
We have an online help centre to give you access to the support you need right at your fingertips, whenever you need it. Download user guides, see troubleshooting tips, get answers to frequently asked questions, watch installation videos, request support and more. See our online help centre here.
….
Have an idea for our new help centre or a question for our EFTPOS experts? Send them through to team@eftpos.co.nz.
While you're here, why not check out our other articles on cashless payment solutions, credit card surcharge, or retail insights?
Editors note: blog content updated on April 28, 2020