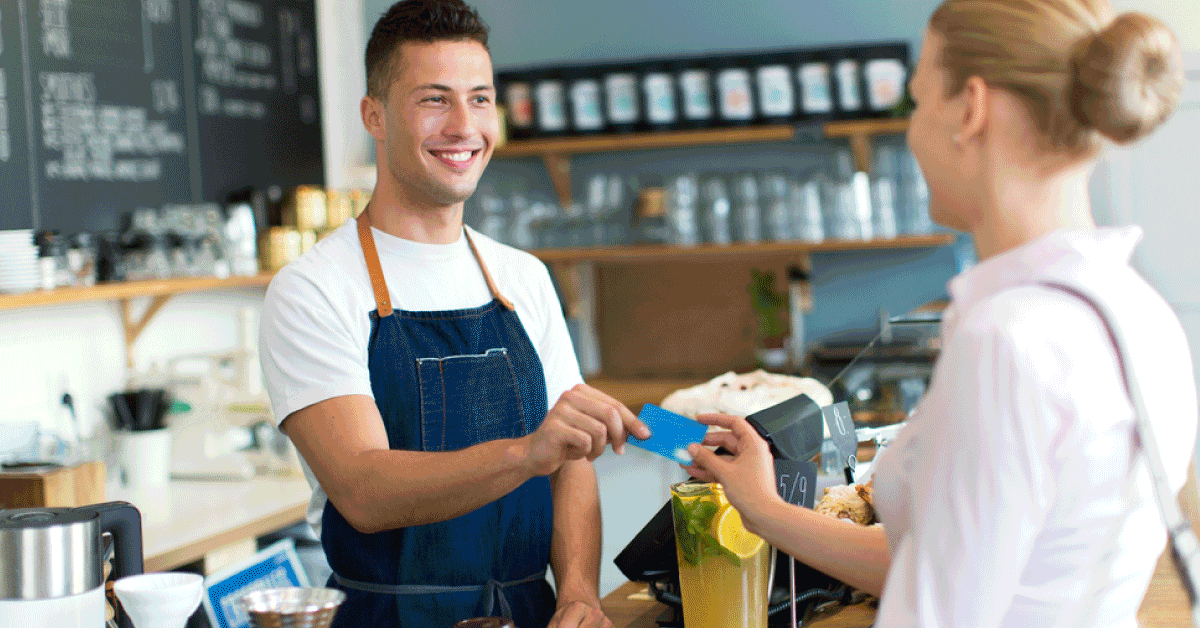 Are you ready to surf the paywave?
With the advent of EFTPOS in New Zealand, cash lost it's place as the king of payment methods. Cashless payment solutions are an expected way of doing business with shopping habits having evolved away from paper and coin over the last few decades.
As a business owner, you likely already know the benefits of cashless payments and have experienced first-hand the difference it can make to the customer experience.
But we tend to forget the benefits of going cashless.
Here are the top 4 reasons why a lot of business owners in New Zealand are going cashless.
1. No chance of theft
Here's the scary part: According to New Zealand Police, 32,096 thefts from retail premises were reported in 2020.
Let's face it, when you keep cash and payment continuity in your retail outlet, there will be always be some shady characters who would contemplate breaking in and stealing it.
Ever came across a retail store that has a sign that reads, "no cash is kept on premises"?
Well, you'll see more of these in the future and you might end up getting one for your own business.
Going cashless provides a safer environment for you and your customers, especially if you run a business in a neighbourhood that is notorious for thefts and robberies.
2. Convenient accounting
Accounting can be a daunting task sometimes. Ideally, you want to spend more time making money than counting it, while also avoiding all the stresses that accounting can bring.
Going cashless brings all your financial records at your fingertips. No more sorting, counting and recording cash. You'll have a quick access to all your sales records instantly.
Let's not forget accuracy here. Humans can make mistakes while counting, but a computer doesn't.
Another aspect to consider from a retail perspective is POS integration which is a surefire way to increase security and streamline payments by reducing the chances of error.
Another benefit of POS integration is detailed receipts. You can give your customers peace of mind by providing them a complete record of every dollar they spend.
3. No need to carry the exact change - or any cash at all
"One of the biggest things in the past has been the disadvantage of not being able to take payments on board the boat. Our travelers don't carry a lot of cash, and while they're on the boat, they enjoy having a wine a beer or buying a bit of merchandise."
- Scott McKenzie, General Manager, Marlborough Travel Limited
According to a Reserve Bank spokesman, New Zealand saw a significant decrease of cash-in-circulation per capita. This is because more and more people are getting inclined towards electronic payment.
This clearly indicates that people don't want to go walk around carrying cash. Carrying a lot of cash is a hassle, especially when on holiday.
"The team at Verifone came up with a few solutions. Verifone proposed the VX 680. This solution allows us to take payments anywhere out in the motor sounds - even in the most remote locations," Scott adds.
Cashless payments enable your customers to buy even the most premium products, anywhere - without carrying cash at all.
4. You can do more with EFTPOS payments
Currency Conversion
As a business owner, you should offer convenient payment options to international tourists who bring billions of dollars into New Zealand every year.
A currency conversion solution offers quick and easy currency conversion options.
With a currency conversion solution your terminal will automatically recognise an international card and fetch the current exchange rates, which will give your international customers peace of mind as they would know exactly how much they're about to spend in their home currency.
Whether it's international Visa, MasterCard, or Maestro - international customers can pay in their home currency, instead of New Zealand dollars.
Pre-authorisations
Pre-authorisations reduce the risk of fraud and theft significantly. It's a blessing for businesses that offer service before payment.
Not only this, but you can also process a delayed charge against a completed pre-authorisation. This will ensure that your customers pay for all the service they receive - even after they have left.
The best part is, they only need to present their card once. If additional costs are incurred after the initial pre-authorisation, there's no need to present the card again.
All these things are impossible with just 'cash', right?
Here at EFTPOS New Zealand, we make EFTPOS payments easy for big and small merchants all across New Zealand.
Request a quote now - it's free.
Editors note: blog content updated on April 20, 2020