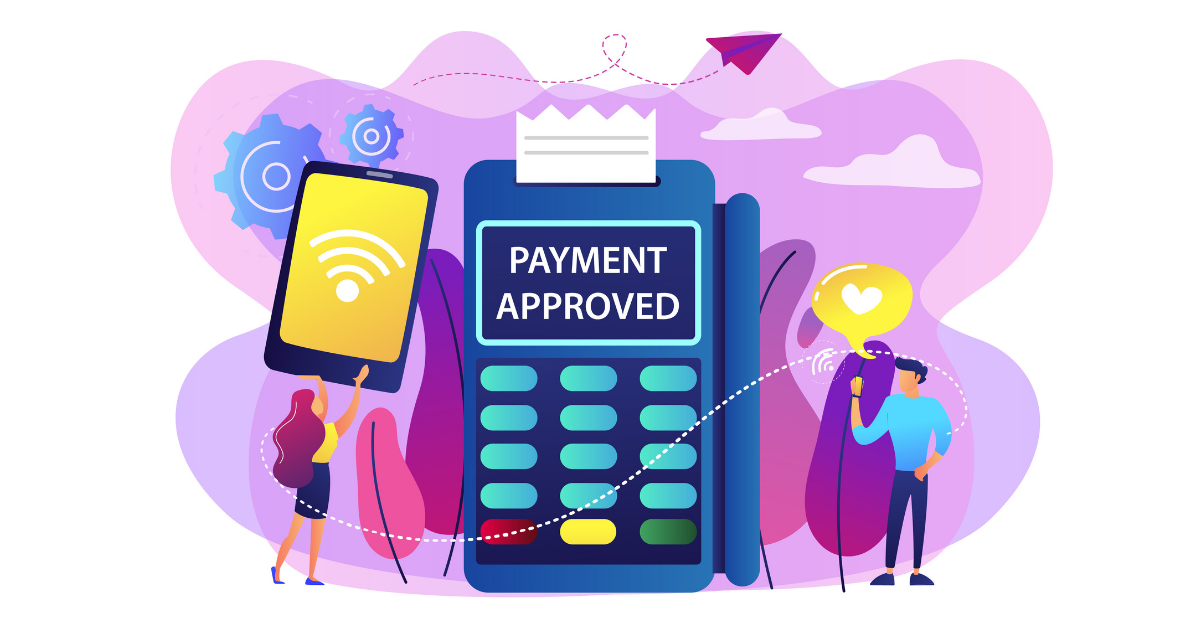 Meet your customers where they're at with Pay-By-Link and accept payments from anywhere, at any time. Using a highly secure payment link, you'll be able to provide your customers with a quick and easy form of payment without all the fuss.
Keep reading to find out exactly what Verifone Pay By Link is, what the main benefits are, and whether it's right for your business - and check out the video to get the full lowdown on how simple the process really is.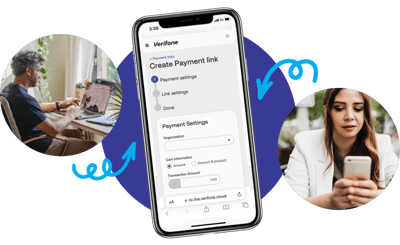 What is Pay By Link?
A payment link, also known as "Pay By Link", is a convenient way to take payments, using a secure link that is sent to customers. As a merchant, you're able to generate a payment link using the Verifone portal - the link can be shared through a variety of channels, and can even expire after a predetermined amount of time.
Once the customer visits the link, they'll be prompted to complete the payment - the process is simple and intuitive, so it's unlikely that your customer will need any further instructions. Once completed, you'll be able to review the payment details, including the status and history of the transaction. You can even process refunds at the click of a button!
What are the main benefits of Pay By Link?

It's easy
Regardless of how tech-savvy you are, the process is incredibly easy to navigate for both customers and merchants. Not only is it effortless to set up, but it's also straightforward for customers to complete payments quickly.


It's versatile
With Pay By Link, you can choose where you share the payment link, allowing you to meet your customers' needs and provide a completely smooth user experience. Whether you're sharing it through email, SMS or social media - all you need is the link! With this, you're able to customise your communications to match your brand personality and align with your marketing strategy.


It's secure
Sharing bank details over the phone is still a commonly used method of accepting payments, but it's not very secure. Additionally, storing credit card information is risky business, and data security needs to be tight in order to prevent fraud. Pay By Link gives you a highly secure alternative backed by a secure payment gateway, and removes the need to share bank details altogether.


It'll improve your cash flow
Thanks to the reasons mentioned above, Pay By Link will improve your cash flow given the ease of use and quick transaction process. You can also use it to reduce cart abandonment rates by placing payment links directly in a message as a follow-up to customers that got cold feet during the final steps of their shopping experience.


Will Pay By Link work for your business?
Pay By Link will work for a variety of businesses as a supplementary form of payment, in addition to the payment options already in place. It'll enable you to diversify your offering, and delight your customers with even more payment options to suit their needs.
If you're still getting your business up and running, and haven't set up a website or eCommerce solution yet, Pay By Link allows you to start taking payments immediately - so you don't need to miss out on valuable business opportunities while you get all your ducks in a row.
Small and medium-sized businesses, like plumbing and construction contractors who invoice monthly, will also benefit from a simplified form of payment like Pay By Link. The ease of sending a payment link and accepting payments quickly without the need for a terminal makes this an ideal solution.


How do you use Pay By Link?
Take a look at the video below, where our very own Matt explains just how simple Pay By Link is to use through the Verifone Merchant Portal, and how you can get the most out of this awesome solution.
There is also a comprehensive list of instructions on how you can get set up quickly here.
With Pay By Link you'll be able to make any channel your check-out by sending a secure link to your customers, wherever they need it. You'll not only streamline your payment solutions, but you'll also improve customer satisfaction significantly, by providing a more flexible payment option.
Ready to sign up? Send through a request by heading to the Pay By Link page and filling out the simple sign-up form - we'll take it from there, and you'll be up and running in no time!