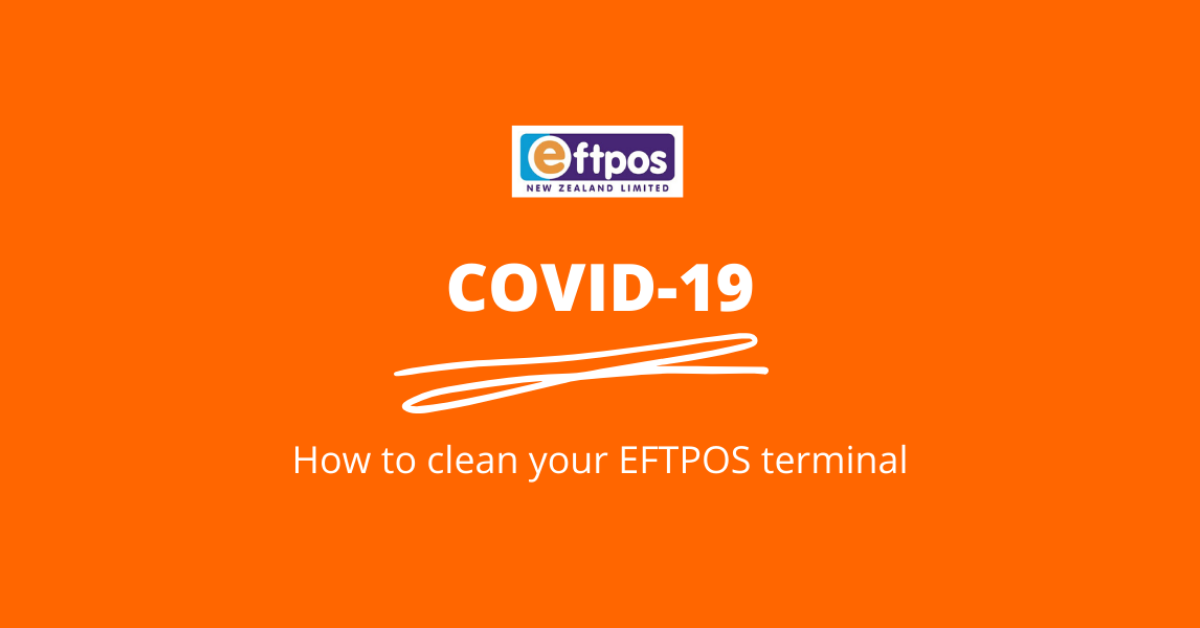 Regularly cleaning and disinfecting high-touch surfaces in your business is one of the key public health guidelines businesses need to meet in order to operate at all Alert Levels.
Editors note: Blog content updated on 23 August 2021
However, if you or your staff damage an EFTPOS terminal by cleaning it incorrectly, you'll be left without an EFTPOS terminal while you wait for a replacement and you are liable for the full cost of repair.
How to properly clean your EFTPOS terminal
EFTPOS terminals should only be gently cleaned with water and isopropyl alcohol wipes which you can purchase from our online EFTPOS shop, here. It's important that you do not use solvents, detergents, or abrasive cleaners to clean your terminal.

Cleaning & Sanitising:
Turn off your device.
Unplug it from power source.
Clean it following the instructions below.
Once completely dry, reconnect it to power and power up.
EFTPOS terminals should only be gently cleaned to remove dirt, residue or debris using a lightly water-dampened, clean microfiber cloth. One or two drops of pH-neutral, non-scrubbing soap may be used. Do not use solvents, harsh detergents, or abrasive cleaners.

After cleaning, the devices may be sanitized using an alcohol-based wipe or appropriate alcohol-based cleaner (approx. 70-90% strength isopropyl alcohol) applied to a microfiber cloth. Apply gently; do not scrub. Isopropyl alcohol applied to a clean microfiber cloth may be used on touch panel displays but never press hard on displays.

CAUTION
Accepting contactless payments
Offering contactless payment acceptance on your device will reduce the risk of transmission of the virus via your device's PIN pad and will provide your customers with much greater comfort when paying.
To get contactless payments enabled, talk to your merchant bank.
Need help?
Our customer support teams are available at all COVID-19 Alert Levels.
24/7 Technical Helpdesk:
• Call 0800 EFTPOS (0800 338 767, option 2)
• Submit a support form for non-urgent support requests
Customer Service:
Sales:
If you're exploring adapting your business in response to COVID-19, we can help. Our team of EFTPOS experts are available to discuss your payment needs:
COVID-19 Resources for businesses
Disclaimer
The information in this article is intended for guidance only. Accordingly, EFTPOS New Zealand Limited does not accept any liability for any loss or damage, which may directly or indirectly result from any advice, opinion, information, representation or omission, whether negligent or otherwise, contained on this site. While every endeavour has been made to supply accurate information, errors and omissions may occur. Click here for our full terms of use.