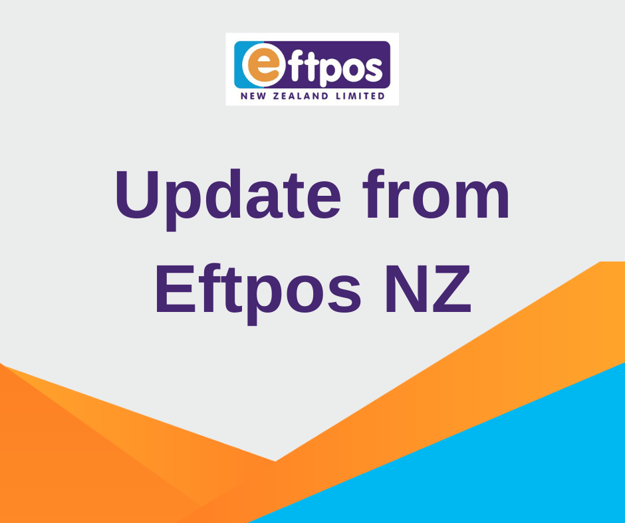 Christmas may be just around the corner, but the Eftpos NZ delivery team isn't slowing down this silly season. Those of you with an Android device can look forward to a big software release just in time for Christmas bringing a sleigh full of new features, fixes and functionality..
Here's a quick preview of just some of what the team are aiming to release in this software version:
NEW Android devices
Multi-merchant functionality
A new Shift Totals app
Improvements to 'Order History' (now 'Transaction History'), including the ability to resend merchant receipts and view declined transactions
Alphanumeric keys added to PIN entry and merchant passcode screens
Enhancements to e-receipting
Functionality that will pave the way for POS integration for Android devices
We're looking forward to sharing more about this software release shortly! Keep an eye on our Facebook page for updates.
I know this is typically already a very busy and stressful time for business owners. Many of you are now juggling the ongoing impacts of shifting COVID Alert Levels while preparing for the busy season and navigating rapidly evolving Government regulations and guidelines. To ease some of this burden, it's important that businesses have trusted sources of information and partners they can turn to for advice and guidance. As you look to welcome customers safety back to your store, and/or plan what trading will look like for you this summer, please do lean on us to help you tailor your payment solution to meet government regulations and your business's needs. Find out how you can get in touch with us here.
When the pandemic first hit, we identified several gaps in our product suite around contactless and online payment options. We've worked hard over the past year to fill these gaps and bring Verifone Cloud Services to market to help businesses meet contactless payment requirements and consumer expectations brought about during the pandemic. Already our customers now have access to great new online payment products such as a Merchant Portal, Virtual Terminal, eCommerce payments and shortly a Pay by Link solution. These products are only going to get better as we deliver further releases with bigger and better features and functionality over the coming year.
In wider industry news, the Retail Payment System Bill had its first reading in Parliament earlier this week. The Retail Payment System Bill will:
require reductions in interchange fees as soon as possible,
enable direct intervention by the Commerce Commission to regulate different participants in the retail payment system, and
introduce a disclosure and reporting requirement to enable the Commerce Commission to monitor the retail payment system.
Overall, our expectation is that the Bill will have a positive impact on many businesses thanks to a mandated reduction in the fees businesses pay to process payments. These fee reductions will come into force ahead of the implementation of the full framework, which is great news for businesses looking to recoup some lost revenue over the coming months and a positive step toward making the payment system fairer for all. In the meantime, our growing fleet of Android devices now offers the ability to leverage contactless surcharging to help mitigate costs in this area.
Finally, in this season of giving, I'd like to draw your attention to our new Android EFTPOS Donate App. Donate allows charities and other organisations to offer the convenience of donating by EFTPOS, without making collecting complicated for volunteers. Donators simply choose between one of your pre-set donation amounts on the terminal screen, or they can manually enter the donation amount themselves which has resulted in unexpected substantial donations to Charities. You can learn more about Donate and our special charity rates here.
As always, get in touch if you have any questions, feedback, or ideas. You can send us an email here or find us on Facebook.
Ngā mihi,


Luke Easton
Head of Processing & Delivery
Eftpos NZ