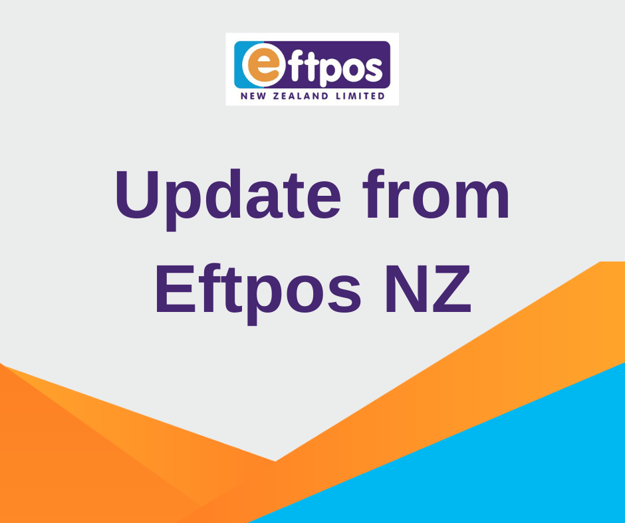 Hope you all managed to enjoy some well-earned time with family and friends in what has been a very challenging time here in New Zealand.

Having jumped on board just before the holidays, it has been an exciting few months in my new role here as Senior Marketing Executive at Eftpos NZ. I previously worked in the sports social media and communications space so it has been a fun journey so far learning everything payment solutions. Fortunately, I'm surrounded by a fantastic team who are all experts in their field to help me along the way! Over the last two years, Covid-19 has unfortunately taken a massive chunk out of sports in New Zealand - much like every other business and sector - so it's great to see some light at the end of the tunnel with the planned re-opening of our borders and at the same time, ensuring the safety of all here in New Zealand.
It's been fascinating learning what processes are in place behind an in-store or online payment. As well as the brilliant work that goes on in the background ensuring you, our customers, are provided with the best payment solutions and support to go alongside it.
The hospitality industry has been one of the hardest hit by the pandemic so Restaurant NZ has released their #DineOutHelpOut campaign which aims to encourage customers to support local restaurants and cafes while ensuring safety for all around Covid-19. Check out their website at dineouthelpout.co.nz to find out more.
We're all very excited by what 2022 will bring as we look to continue our customer migration project over to AndroidTM terminals with many customers already enjoying the slick look and feel of these devices. If you haven't received your stunning terminal yet, you can be sure to have your hands on them over the coming months.
An exciting new product in the eCommerce space has just been released in Pay by Link. This product is an easy and secure way that allows your business to receive payments from customers. You generate a payment link by providing payment details inside the Verifone Merchant Portal and then share the link with your customers through email, SMS or your own platform. When your customers visit the link, they are prompted to complete the payment and it's just that easy!
We also just launched a new campaign, offering the chance of winning one of three Air New Zealand Deluxe Mystery BreaksTM! Feel free to take a look and if you sign up for a new standard agreement, you can be in the draw to win! (T's and C's apply).
Enjoy the last of the summer weather and stay safe!
Get in touch if you have any questions, feedback, or ideas. You can send us an email here or find us on Facebook.
Ngā mihi,

Tom Bray
Senior Marketing Executive
Eftpos NZ