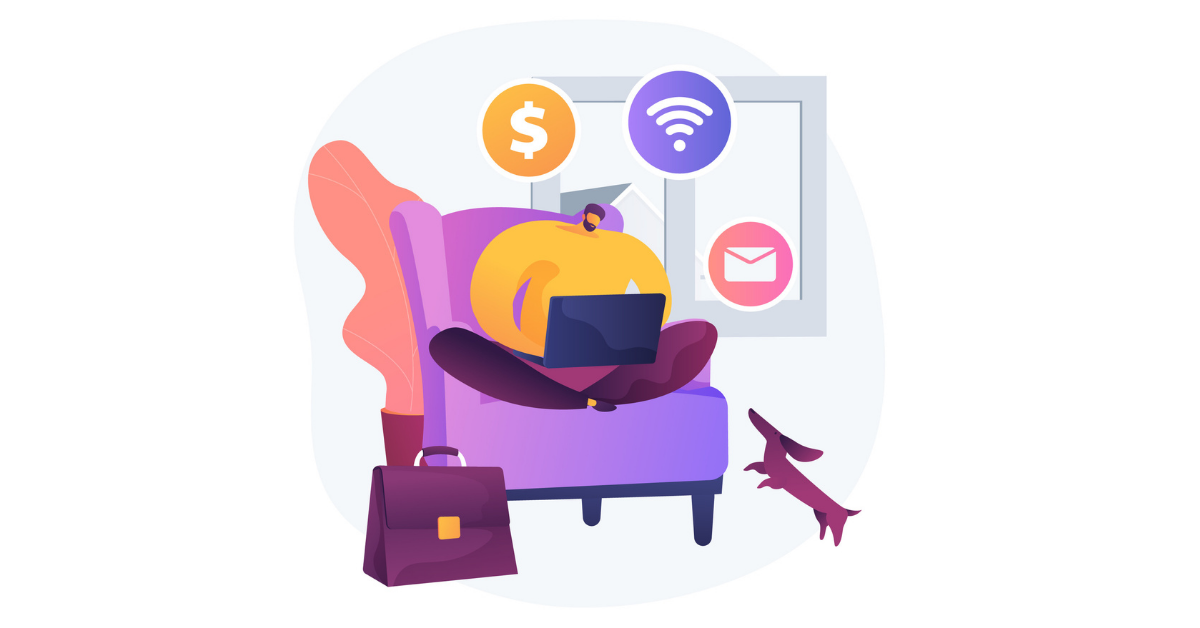 Running a small business from home comes with its own unique challenges, and over time these challenges can limit how productive you're being each day. We've put together a list of 8 recommendations for basic and affordable tools to help you kickstart a business from your kitchen table, or keep the wheels turning when you find yourself running your business from home.
Challenge 1: you need a simple way to connect with clients, collaborators or your team
Solution: Facebook Messenger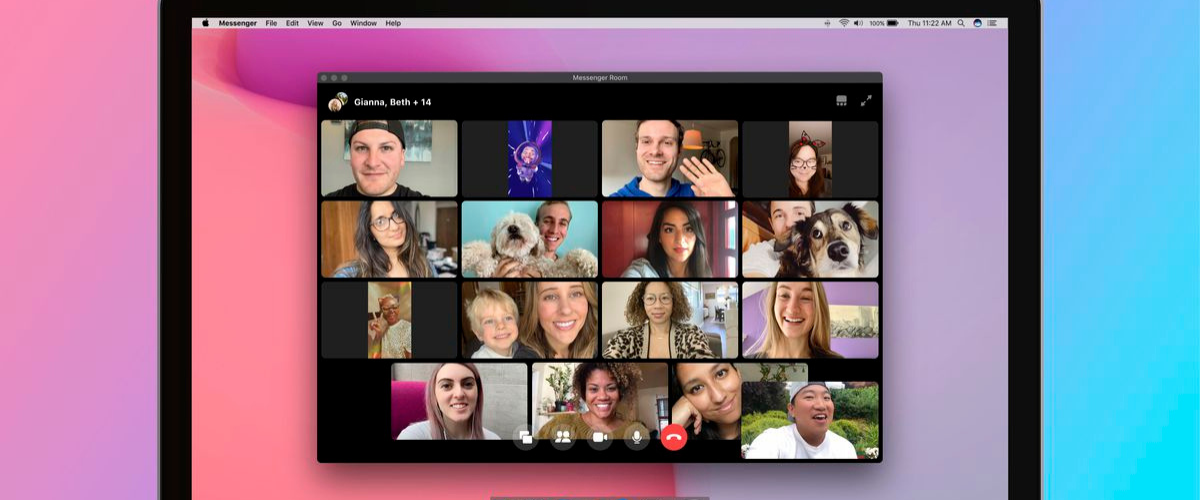 As simple as it sounds, using Facebook messenger to communicate with your team and customers can be a really effective way to stay in touch. The app is easy to use, and the 'Rooms' feature makes it straightforward to join group chats or video calls. Within a video call, you'll be able to share your screen and present work to other team members or clients. One bonus feature of using Facebook Messenger is that you don't need an account to get started - all you need is a link to the meeting!
Price: FREE to use with no time limits on calls.
Challenge 2: you're losing track of time spent on tasks
Solution: Toggl Track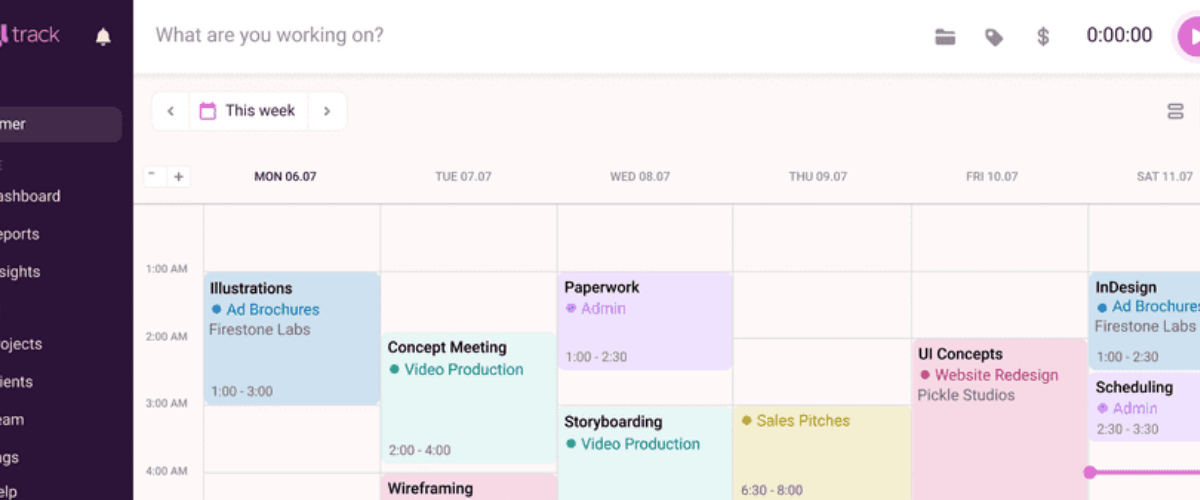 If you're working from home and feel like you could be spending your time more efficiently, or find yourself working late each night because time keeps getting away from you - a time tracking app might be the answer. Toggl Track is an app that allows you to track and log time while you're working on something, to give you a better idea of where time is being spent. The app also gives you the option to create reports to get an overview of your time entries, to help understand how you could be more productive.
Price: FREE to use for up to 5 users for unlimited time tracking and projects.
Challenge 3: you need a way to quickly and easily send files
Solution: WeTransfer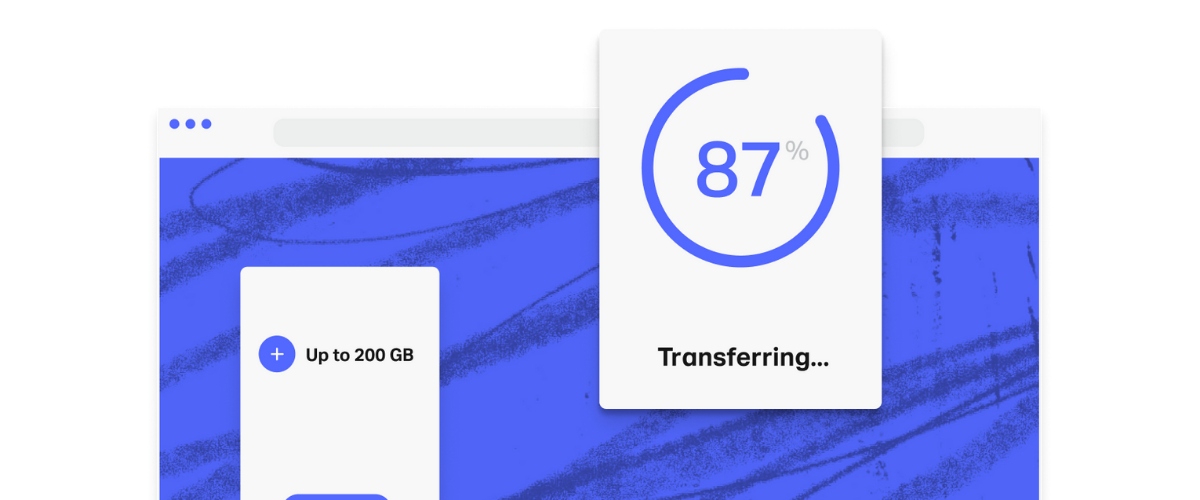 If you're working on a start-up or suddenly find yourself working from home, it might mean that you don't have access to the usual corporate tool kit. One challenge you might find yourself facing is finding a way to send documents and files. In most cases, you'll be able to attach files to an email, but what happens when the attachment is too big to attach, and you have no way to change the file's size? WeTransfer provides a simple way to securely send small and large files. Simply upload your file and then send the intended recipient a quick link or email to access it. WeTransfer even lets you see when they've downloaded it on their end.
Price: FREE to use for one person to send up to 2GB/ $20NZD per month per user to send up to 200GB
Challenge 4: you need to sign documents from home, but don't have access to a printer
Solution: PandaDoc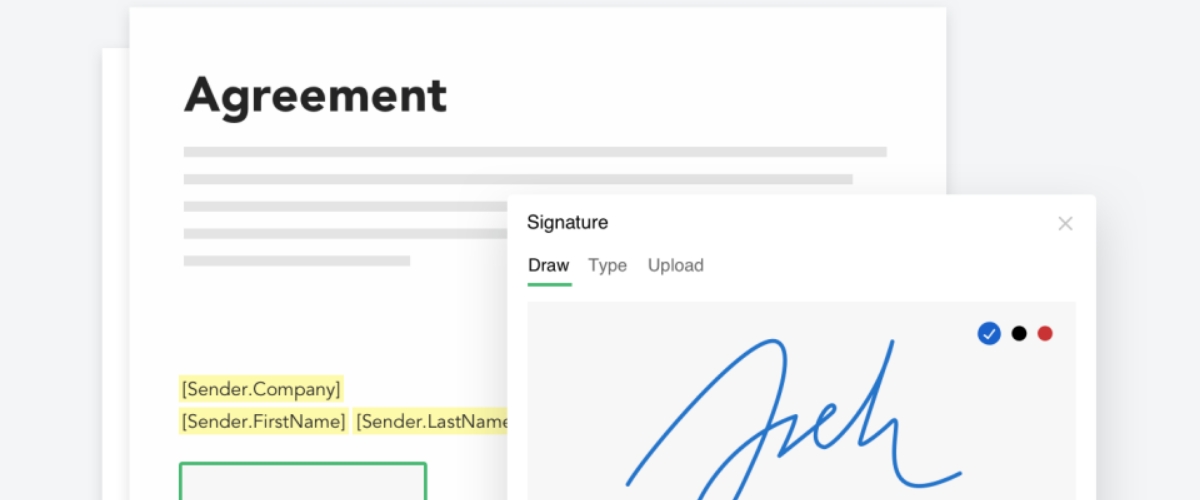 We all know the struggle of not having a printer nearby when you need to sign a contract, or other documents, urgently. In cases like this, an app like PandaDoc will definitely come in handy. PandaDoc allows you to upload documents and add your e-Signature in minutes. Even though it's a digital signature, it's still legally binding, so you don't need to worry about whether your documents are legitimate.
Price: FREE for unlimited e-Signatures and document uploads
Challenge 5: you need a secure way to store and access your files online
Solution: Google Drive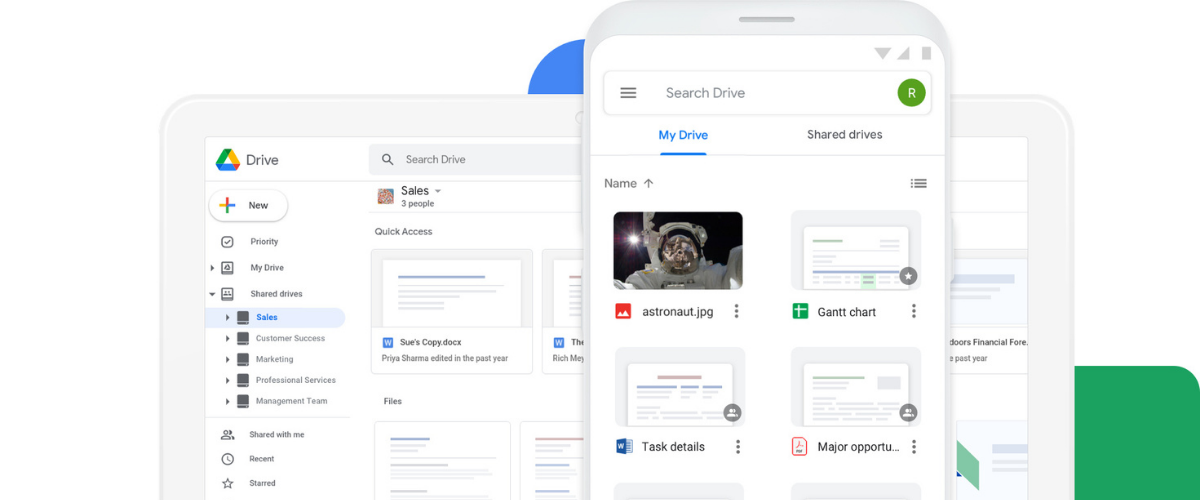 Storing files on your computer's desktop or in folders is pretty standard, but if you spill your morning coffee on your laptop, or the dog knocks it off the dining room table, your hard drive could be damaged and you run the risk of losing access to your files. Enter Google Drive, the easiest and most cost-effective way to store files without the worry of losing them. Google Drive is simple to navigate and all of your edits to documents are saved automatically. Thanks to the magic of the Cloud, you can invite others to view or edit a document in real-time. Additionally, the security measures in place ensure that your information is always protected.
Price: FREE for 15GB of storage to use on any device
Challenge 6: you need a simple website, but don't want to deal with the admin or cost that comes with it.
Solution: Carrd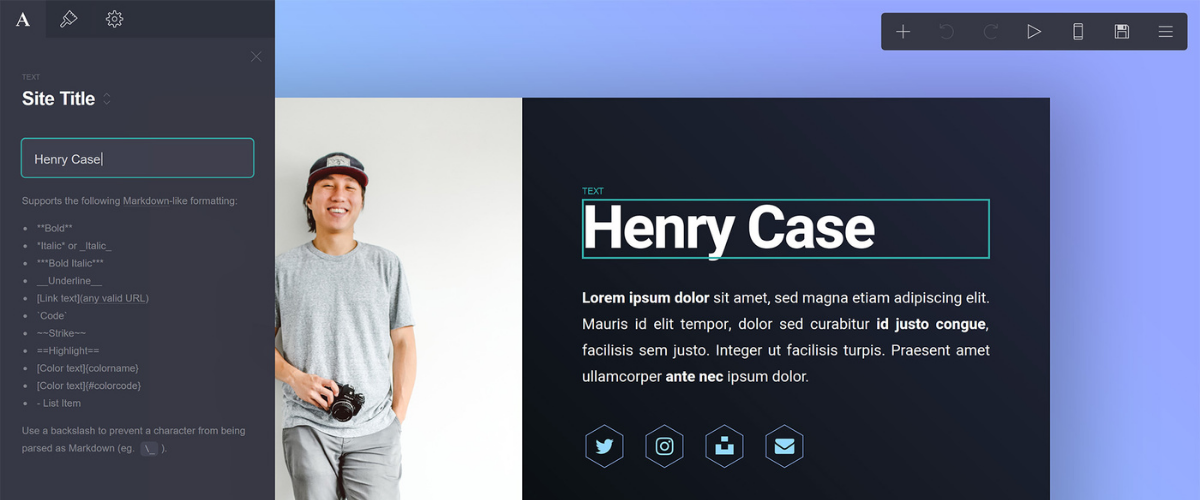 If you're running a small business and would like a very basic but professional looking website, this is a great solution if you're in a hurry. Carrd lets you create a straightforward but fully responsive one-page website, with the option to choose from a library of templates to make things even easier – so think of it as the website equivalent of a business card. The best part is that it's totally free to create and launch your own basic website, with additional features like a custom domain and signup forms, in the paid plan.
Price: FREE to create 3 websites / $19USD per year for additional features
TIP: If you're thinking of launching an eCommerce website, check out Storbie. The team at Storbie make launching a fully-fledged eCommerce website easy even if you don't know a thing about coding or web design. Use their DIY website builder to create an optimised, ready-to-launch webshop. You can even use a template with the Verifone Payment Gateway pre-installed to handle your online payments. Our local team at Efpos NZ will help you organise a merchant account with a bank and get your online payment solution up and running. The best part? You can start building your website for FREE with Storbie's 30-day free trial. You'll be selling online before you know it! Learn more about Storbie here.
Challenge 7: you want to print business cards and other marketing materials at an affordable price
Solution: VistaPrint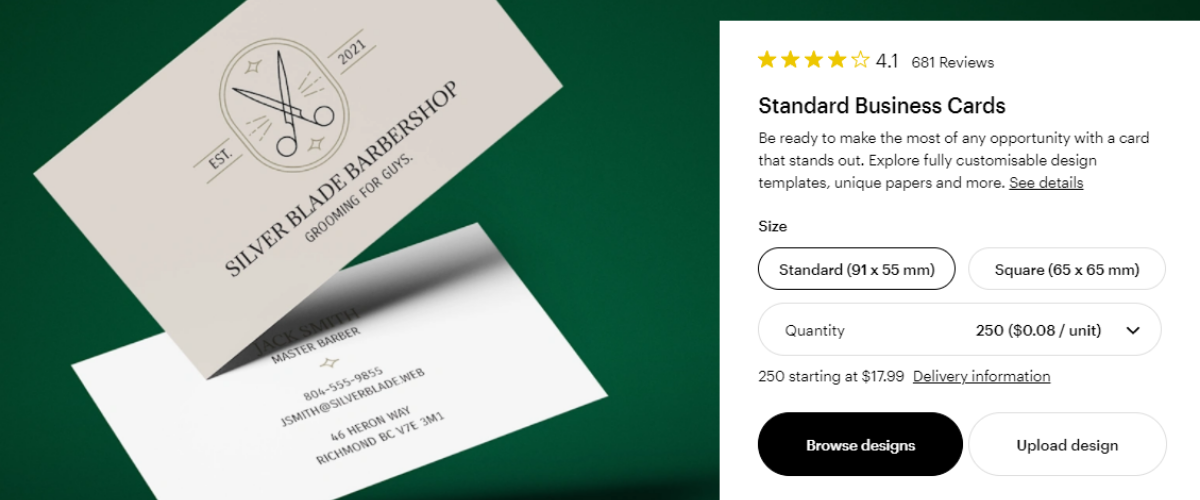 VistaPrint gives small businesses the tools to create professionally designed and printed business cards, flyers, brochures, menus, and other useful material, without needing a graphic designer. The templates available make light work of the design process, or you can upload your own design, and from there it's just a matter of selecting the quantity you need. Once you've finalised your design, your marketing material will be delivered straight to you at home.
Pricing example: 250 standard business cards starting at $18USD
Challenge 8: you need extra hands on deck
Solution: Fiverr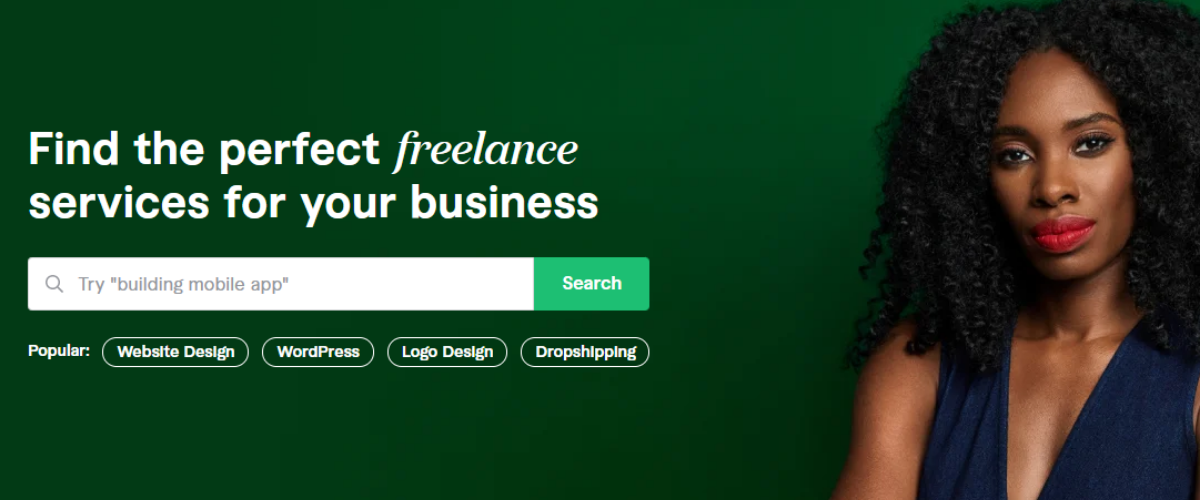 If your business is growing and you need some extra support while working from home, Fiverr is an affordable solution to find freelancers who will bid on your tasks, and get them done efficiently. The website makes it easy to find the freelancer you're looking for, and it's always clear how much you'll be paying upfront, so you don't have to worry about any surprise costs later down the track. Whether you need help with simple data entry, or you need someone to design a new logo, Fiverr is likely to have a freelancer who can help.
Price: each job is priced individually, but there are plenty of low-cost freelancers available.
Starting or keeping your business running from home can be easy when you have the right tools to do it. Staying connected with others and keeping to a routine will help you to stay organised. If you're ready to take your business to the next level but aren't quite ready to pull out your wallet, check out our top picks for Free Software and Tools that will Change Your Business for the Better.