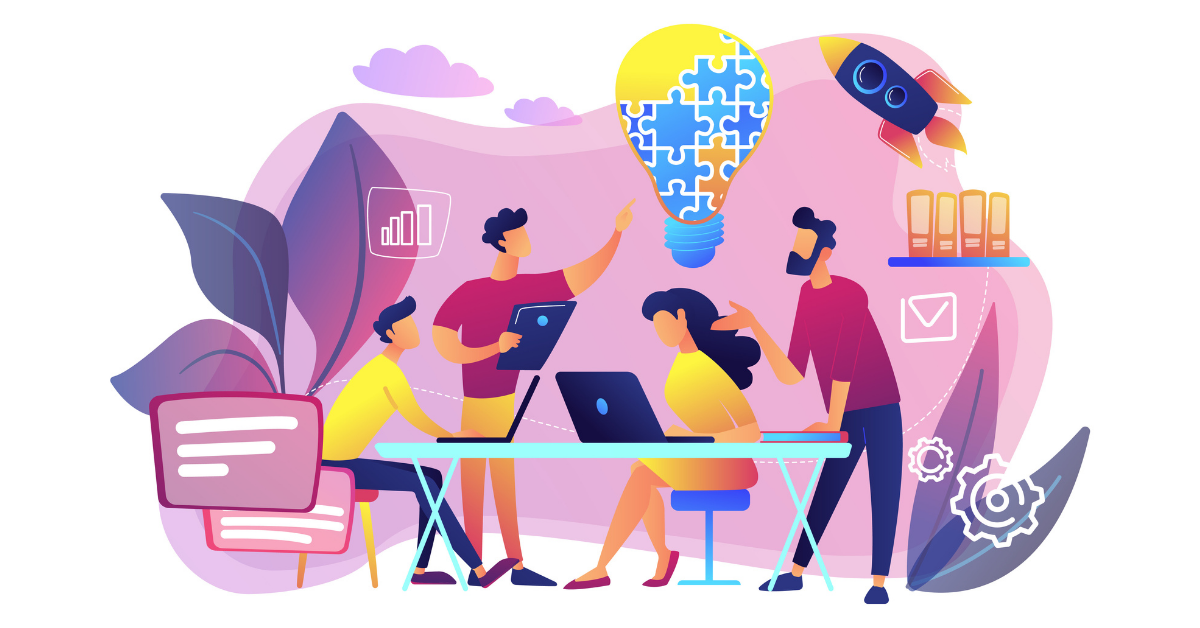 You don't have to fork out a huge amount of cash to get the tools you need to grow your business. There is plenty of free software and tools available that will help you get things done without the big price tag.
Starting a business often means you have to wear many hats, and each of the roles you play require different software and tools. It can be tempting to invest in shiny top-of-the-line software that looks like it will do everything for you, but sometimes it's best to keep things simple and free, and then you can decide later on if you need a more advanced solution.
For free software that will improve your day-to-day business tasks, creative work, and project management – check out some of our top picks for reliable free tools for small business owners.
Graphic Design
There are so many elements to running a business that require some level of graphic design, and sometimes the thought of having to design something is overwhelming! You might need essential business collateral like a logo, business cards, invoices or letterheads. Or perhaps you need you need creative for your marketing efforts, whether it's for printed collateral like posters or brochures, or for digital marketing like social media tiles or banners for your website. Thankfully, there are free design tools available that you can get started on today.
We recommend: Canva
Canva is fantastically easy to learn and use, and will have you feeling like a designer in no time
There are plenty of free templates to make graphic design simple
Upload your own images to drop into designs, or choose from their range of free graphics and icons
Stock Images
Once you start browsing for stock imagery, you realise quickly that most sites come with quite hefty fees to license images. The solution is to find free-to-use imagery, and if you have a specific image in mind, finding a good quality version of it can be difficult.
Having access to a range of free stock images is going to come in very handy when it comes to adding colour and character to your printed collateral, your website or blog, or your social media posts.
Huge range of free to use images
Plenty of high quality, professional images to choose from
Easy to search and easy to download images
Project Management
You might have just been charged with a new project in your business, but you're not sure how to manage and stay on top of all the tasks needed to get the job done. A project management tool is going to help you plan, assign, and schedule tasks so you can get a clear picture of how your project can be completed and how long it will take.
We recommend: Asana
Asana's basic plan is free, perfect for individuals or smaller teams getting started with project management
Share files
Assign tasks to team members
Set due dates for tasks
Tag people for better communication on tasks
File Creation and Storage
Licenses for traditional word processing software can get expensive, and you end up with documents stored on individual computers or physical servers. To support the new ways of working remotely, move your file management to the cloud where it is stored safely and can be accessed from anywhere. And using a cloud-based file creation tool will empower your team to collaborate on documents in real time.
Use Google Docs, Sheets and Slides to create documents, spreadsheets and slideshows
Store everything on your company's Google Drive
Files are easy to share with anyone on the web, have no compatibility issues, and you can export to Word files or PDF if needed
Google Drive works particularly well if you are also using Gmail and Google Calendar in your business
Sales & Marketing CRM
There are free options for Sales and Marketing Software that will help you get a better understanding of who your customers are. Using a CRM (Customer Relationship Management) tool, your Sales staff can track customer journeys and follow up on leads, and your Marketing team will have an easier time sending the right messages to the right customers in your database. A CRM can also support and streamline your Customer Service team with live chat and support tickets that connect to your customer database
Standard CRM tools like contact management
Marketing tools including email marketing, web forms for taking enquiries, landing pages
Sales tools such as Live chat and Sales quotes
Customer Service tools like Support ticketing
Internal Communication
When it comes to chatting with your team, email can be clunky, and particularly ineffective if the email includes a larger group of people. Email chains can get long and information gets lost, so it's important to implement a sleeker solution to talking to each other. There are plenty of different options out there for communicating with your team, but you want to make sure you choose a tool that is user-friendly and supports the day-to-day of your business.
We recommend: Slack
You can create unlimited private and public channels, create different chat streams for projects, topics or teams
Searchable messages so it's easy to find older conversations
Voice and video calls to support your remote working
File sharing
Message notifications
If you think you might need more advanced software to suit the specific needs of your business, most companies offer some form of free trial so you can give it a go before you commit. Once you've got the right tools in place, you'll have a stronger foundation to support the growth of your business. Learn more about creating a growth strategy for your business here.