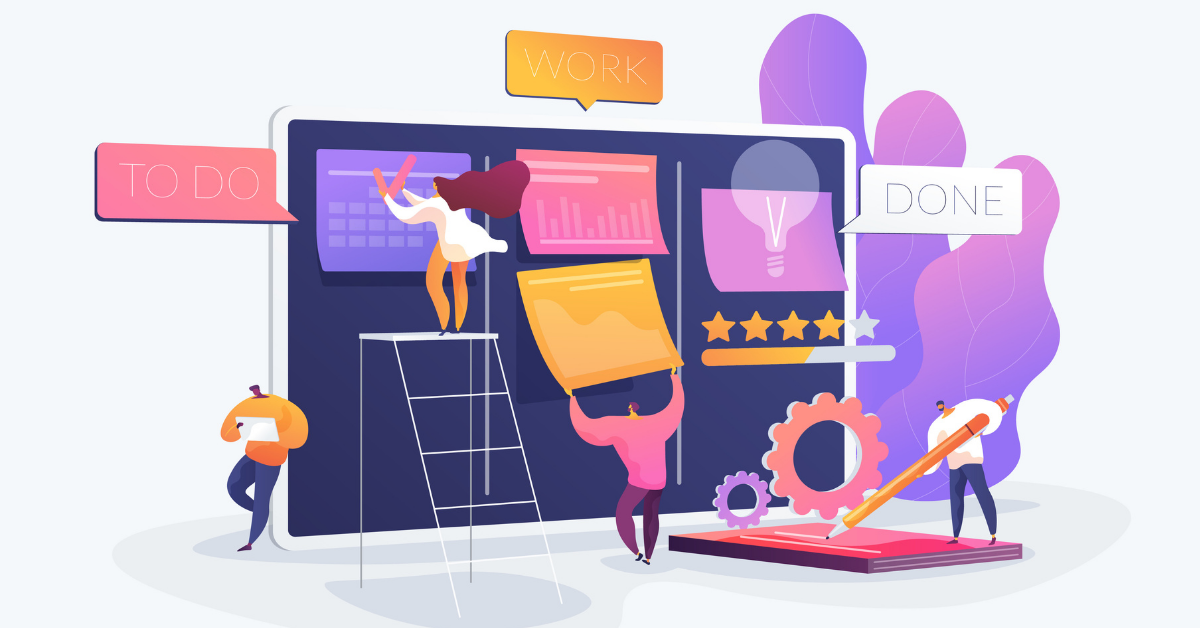 Getting the most out of your project management software means improving your business processes and working more efficiently. Implementing project management tools will help to keep your ducks in a row, and get your projects closed off with much less admin along the way.
Think project management software is just an additional tool that you don't really need to get business done? Think again! We guarantee a project management system will take the headache out of keeping workflows and tasks on track. Keep reading to learn more about the key benefits of using project management software, plus our top 5 picks for tools you should check out.
The Benefits of Using Project Management Software
Project planning
With proper timelines in place, your team will know when tasks and projects are due, helping them to stay on track. Planning and reporting on projects will give you a better understanding of where time is spent, and what could be holding up a job.
Task management
Having tasks outlined in project management software will show exactly what your team is working on, and the status of each task. This means that all tasks have clear accountability, leaving no question of who is managing what, and ensuring no details are overlooked.
Team Collaboration
Working together on tasks means sharing, discussing and collaborating to get the job done. This is made easier with project management software, thanks to the transparency you'll have between tasks. The software will also act as one single source of information, without duplicates making things messy.
Manage team availability
Planning projects around your team is an important part of project management. Being able to see who has the capacity to work on different tasks from the beginning will save time having to move things around later.
Workload management
With project management tools and software, you'll get the full scope of your available resources to be able to balance the workload more effectively.
Top 5 Project Management Tools for SME Businesses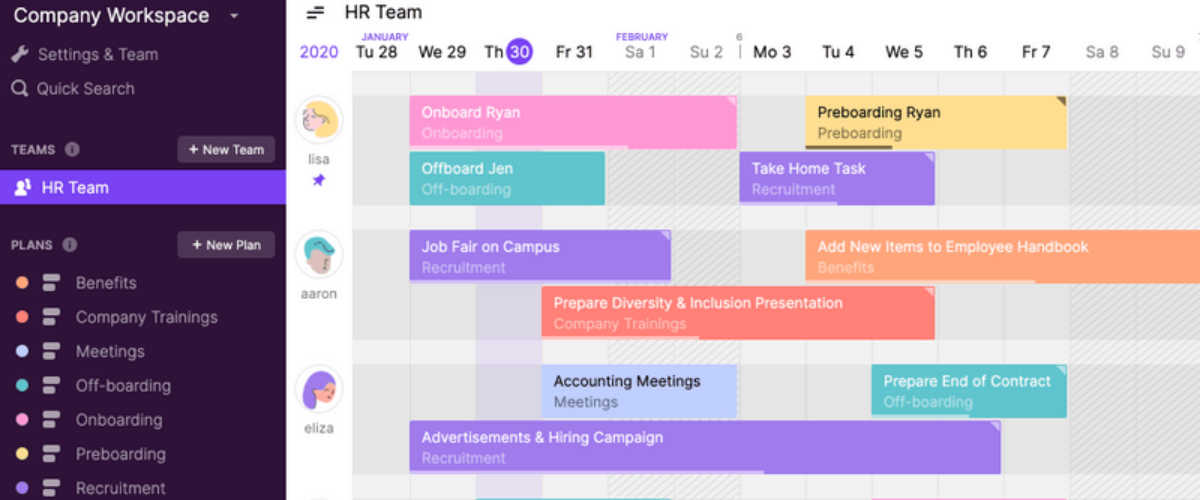 Using Toggl Plan, you'll be able to choose between seeing a Plan timeline or a Team timeline. The features are simple and flexible and can be used to efficiently plan your day-to-day. The Plan timeline is perfect for planning projects, as well as everyday tasks. The Team timeline will give you a full overview of your team's availability, to help manage workloads more effectively. This is great for managers of smaller teams who need more visibility across what everyone's working on.
Price: Free for individuals. $9USD/ user each month on the Teams plan. Toggl also offers special pricing for non-profit organisations.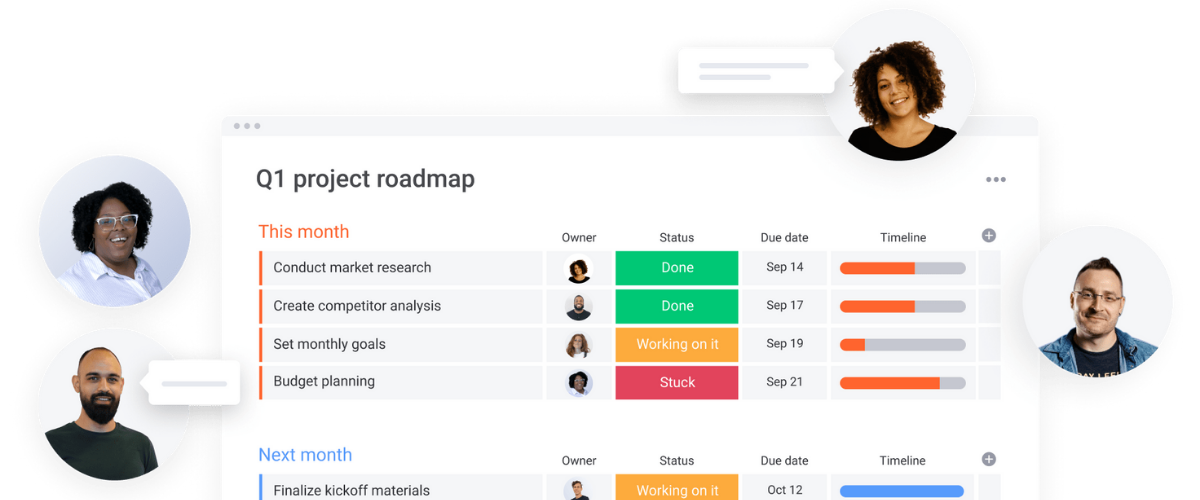 Monday.com is one of the more popular platforms for project management, and it's known for being easy to use. The main reason monday.com stands out is because of the 200+ project templates available, making it quick and simple to get started on new projects. You can also change the way you see your tasks, either in a timeline view, calendar or map - whatever works best for you.
Price: Free for individuals. $8USD/ user each month on the Basic plan.
The Trello platform is known for its board-based task management which looks similar to post-it notes on a whiteboard. You can assign tasks to different team members, and also add labels and checklists to each task. Trello will be really useful if you enjoy laying out your tasks visually but want to move into the digital world, so you can keep track of everything that's important.
Price: Free for individuals. $6USD/ user each month on the Standard plan.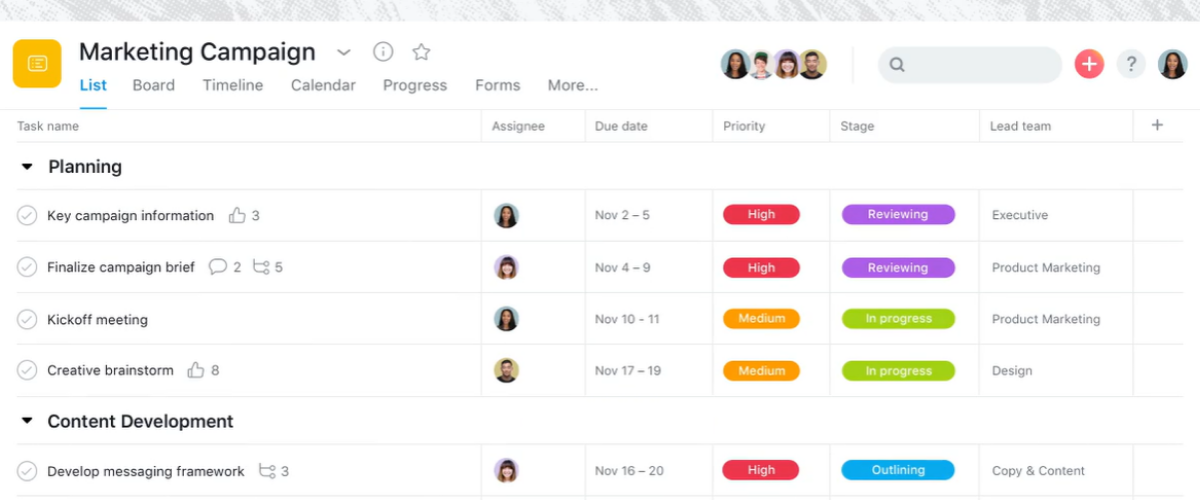 Asana helps you to stay organised by giving you flexibility around the way you track your tasks and projects. Like Monday.com, you can customise how you see all of your work, whether it's in a timeline, task board, or calendar view. You can also track your team's workload, for better resource management in terms of your team's capacity. Asana is a great option if you need a well-rounded tool to stay on top of all tasks and to make sure nothing falls through the cracks.
Price: Free for individuals and teams. $18.39AUD/ user each month on the Premium Plan.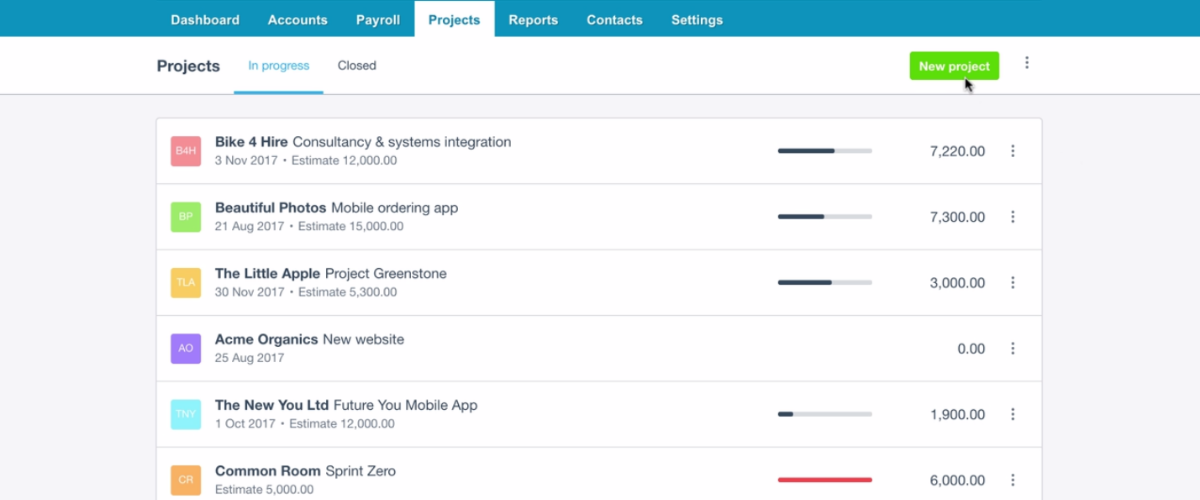 Project management within the Xero accounting platform has more of a financial focus when it comes to jobs. You'll be able to estimate and quote upcoming projects, as well as track time against each one to ensure you're sticking to the budget. Once the job is complete, the project cost goes straight into an invoice, and you'll be able to track the profit on the simple dashboard. Xero Project Management works best for consultancies, trades, and low-complexity construction businesses that need simple solutions.
Price: If you're already on Xero for your accounting, you can add the project management tool for only $10NZD.
Implementing project management software into your business is a matter of finding something that works for your team and your business. The first step is getting buy-in from all staff members - they'll be using the software every day, so it's important to choose one that they'll be happy to adopt. It's important that the software is intuitive, so users are able to pick up the tool quickly, and be comfortable using it in their daily work life.
Once you've made your final choice, it's critical to establish robust processes around using the software, because it's only as good as the data you put in. Making sure that everyone is using the tools consistently means that you won't have any discrepancies between tasks and projects. Project management software shouldn't create more admin, it should make your life easier - so taking the time to implement it correctly will make a big difference to your team's productivity in the long run.
While you're thinking about software tools to improve your business processes, take a look at our blog about our Top Picks for Marketing Software for Small Business.
What are some things that you struggle with when it comes to managing projects? Let us know by leaving a comment below!