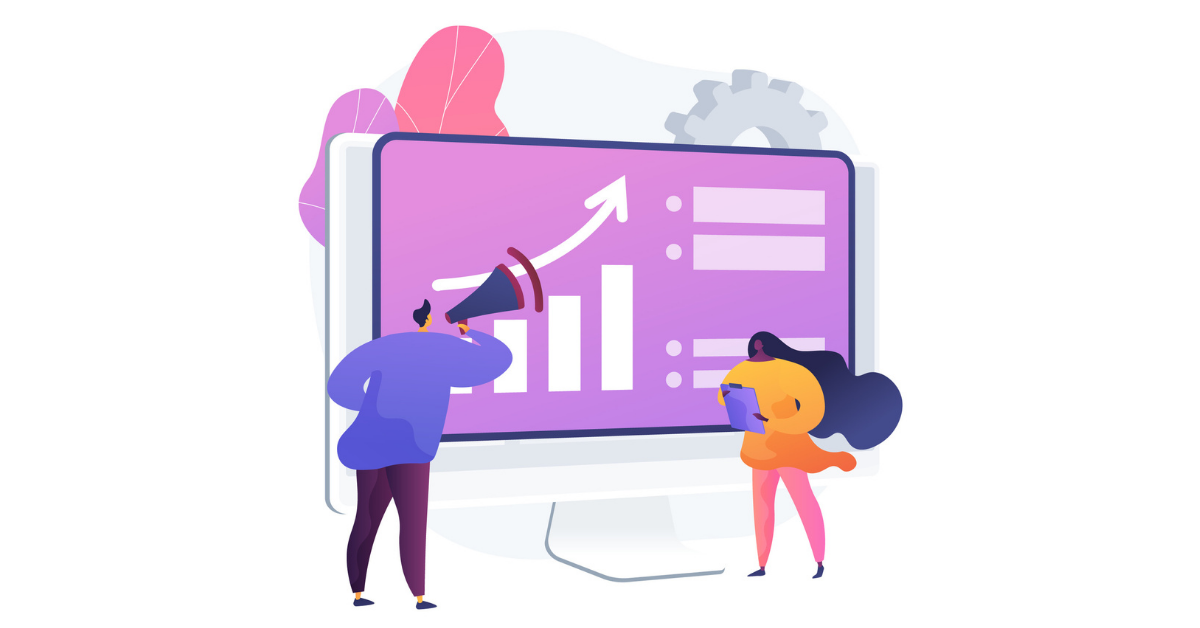 Modern marketing is dynamic and constantly changing. Gone are the days where large enterprises with massive budgets were the only ones who could pull-off compelling marketing campaigns.
Now, small businesses can create captivating marketing collateral using easily accessible and cost-effective tools like the ones listed below! Take a look at our top picks for marketing software solutions to help you drive leads, boost conversions, and grow your business:


Email Marketing

Mailchimp is one of the most popular email marketing platforms around because it's such a helpful tool for small businesses. It's both user-friendly and highly functional, making it a great option for beginners who want to see results from their email marketing efforts. The user interface makes it easy to build emails that look professional, and the advanced analytics allow you to track how much revenue each campaign generates. One drawback with Mailchimp is that support isn't as readily available with the lower tier packages, and users are often pointed to the knowledge base. In saying that, the help articles are detailed and easy to understand.
Pricing: FREE with basic functionality. Essentials Start at $11.80 (USD) per month based on 500 subscribers.

Campaign Monitor is another popular platform that's perfect for small businesses thanks to the ease of use and comprehensive features. Along with drag-and-drop page building, users also have the option to use templates from a customisable library. One feature to highlight is access to a free image gallery using Unsplash (another great resource that we'll talk about later), without leaving the platform. Campaign Monitor's interface isn't quite as user-friendly as Mailchimps and can come across a little dated so it might not be as exciting to use, but the functionality makes up for the lack of a pretty look and feel.
Pricing: Free Trial (no expiry). The Basic package starts at $9 (USD) per month based on 500 contacts.

HubSpot's suite of free marketing tools includes the use of their email marketing resource, which allows users to quickly and easily build high-performing email newsletters. Users are able to send up to 2000 emails per month for free by using the drag-and-drop builder and template library to make things even easier. The HubSpot free email tool is great if you want to connect all of your digital marketing in their full CRM software, but if you only need a tool for your email marketing, a fully functional standalone email marketing tool might suit you better.
Pricing: Basic features are free with HubSpot Free Marketing Hub.

Constant Contact is a great email marketing tool with lots of awesome features for small businesses. Users are able to include surveys and polls in their newsletters, along with options for donations and event RSVP. One downside to the software is that the analytics aren't quite as robust as some of the other products, and may not give you the insights you'd like for your reporting. Something that stands out about Constant Contact is their award-winning support and chat services, so you know you'll be well looked after if you need any help.
Pricing: Basic email plan starts at $20 (USD) per month based on 500 contacts.

GetResponse is an impressive but simplified tool to send effective emails and automate your email marketing. Aside from the drag-and-drop builder and templates, users have access to a free image library integrated with the software. Some users have noted that the templates can be limiting and tricky to edit at times, but it's still an option worth considering for anyone looking for a simple solution.
Pricing: Basic package starts at $15 (USD) per month based on 1000 contacts.
Social Media

Facebook for business is usually the first choice for businesses of all sizes, but it's particularly good for growing businesses that don't have the budget for social media marketing software. Additionally, Facebook has a handy social media planning tool that helps users map out their strategy based on their business goals. The main features include keeping track of the activity on your page, easily managing your inbox for both Instagram and Facebook in one place, and creating posts and stories from the platform. One disadvantage to using Facebook for your social media is that you can only connect your Facebook and Instagram accounts, whereas other platforms allow you to add a range of different networks.
Pricing: FREE

Sprout Social is a popular social media management platform with an extensive list of features that help users get the most out of their efforts. You're able to publish and schedule your content all in one place, and even use the social listening resource to find out about trends and actionable insights from social conversations. The software is more expensive than other platforms available, but many users still prefer Sprout Social over other platforms due to the comprehensive features.
Pricing: Standard plan - $89 (USD) per month for 5 social profiles.

Hootsuite allows you to create and schedule your posts while getting a good overview to manage all of your social media channels with ease. You can plan upcoming content by viewing scheduled posts to map out your campaigns efficiently to stay on top of your social media marketing. Within the platform, users are able to interact with their audience from different networks in a single stream to respond to queries efficiently. One thing to note is, while the pricing for the entry-level tier is competitive, you'll need to move up a tier to unlock some of the more advanced features like team collaboration.
Pricing: Professional - $49 (USD) per month for 10 social accounts
Graphic Design

Canva is a fantastic graphic design tool for beginners, with thousands of templates for everything from business cards to full presentations. The platform is designed to be accessible to the everyday user, being simple enough to operate without being a graphic designer. Aside from the powerful web editor, Canva even has a Content Planner for social media scheduling, along with 250,000+ templates to choose from in the free version. The overall reviews for Canva are mainly positive, however, some users have mentioned that the mobile version of the software can be a bit slow, which is not ideal if you're regularly editing on the go.
Pricing: FREE with basic features. Pro - $19.99 (NZD) per month for up to 5 users.

Creatopy is described as intuitive and reliable design software that claims to help marketers cut their design time in half. The software comes with access to 8000+ templates, unlimited designs, and 2 million+ free stock images and videos, depending on the package you subscribe to. Compared to Canva, Creatopy's interface might be more suited to those with basic graphic design experience under their belt, but can still be picked up by eager beginners.
Pricing: FREE for basic features - up to 3 designs. 'Create' - $17 (USD) per month for unlimited designs.

Photoshop is probably the most well-known graphic design software around and is used all over the world by businesses of all sizes. The software includes a comprehensive list of powerful features that enable users to create beautifully designed marketing material, from logos to billboards and full brand identities. However, while the program is considered the industry standard, it would be a steep learning curve for anyone who isn't a graphic designer. In saying that, Adobe provides great support with tutorials for different experience levels to choose from.
Pricing: Business package - $51.22 (AUD) per month, per license.
Stock Images

Unsplash has over 2 million free high-resolution images from photographers around the world who have provided their work to be used royalty-free. The platform is very easy to navigate and will make finding and downloading stock images that much easier. In saying that, you may need to play around with the search filters and the keywords that you use until you get the image that fits your requirements.
Pricing: FREE

Pexels is another free stock photo and video app that helps designers, bloggers, and everyone looking for visuals to download and use them for free. Like Unsplash, the program is simple to navigate, and downloading images is as simple as hitting the download button. One thing that stands out about Pexels is the ability to specify the exact size you need before downloading. Again, you may spend some time using different keywords if you're looking for something more specific, but overall there are plenty of options available.
Pricing: FREE
Website Builders

WordPress is the most used CMS in the world, powering 41% of all websites, and around 35% of the top one million websites online. Being the undisputed market leader, WordPress gives you powerful website building features that are simple to use, even for complete beginners. One aspect of WordPress that can be considered both a pro and con is the number of plugins available - the downside to this is deciding on which plugins to use can be a daunting process for beginners. In saying that, after you've built your website, hosting and other admin is taken care of by the software. You can also use the WooCommerce plugin to start selling online. Eftpos NZ even has a plugin for WooCommerce, so you can take payments safely and securely, directly from your WordPress website!
Pricing: Business - $45 (NZD) per month

WordPress might dominate CMS market share, Squarespace prides itself on award-winning design to make your website look even more professional. You can even manage your website from your mobile, in case you need to make updates on the go. Using the drag-and-drop page builder is simple and intuitive, and the business package offers 24/7 customer support if you have any questions. Unlike WordPress, Squarespace doesn't have a free trial option, which might put you off if you aren't quite ready to jump straight into a paid plan.
Pricing: Squarespace for business starts at $26 (USD) a month

Shopify is an eCommerce platform trusted by many businesses to sell their products online, without having to worry about the admin that typically comes with setting up an eCommerce store. Shopify handles everything from marketing and payments, to secure checkout and shipping. Additionally, you don't need design skills to use this software and will be able to create beautiful web pages that will drive sales and connect with your customers. There aren't any free plans, but you can try Shopify for 2 weeks to see if it works for you before paying for a plan.
Pricing: Basic Shopify - $29 (USD) per month for 2 staff accounts
While you're thinking about managing your digital marketing and ways to set your business up for growth, you might be interested in learning about software that supports other aspects of your business – so next, take a look at our blog about Low-Cost Accounting Software For Small Business.