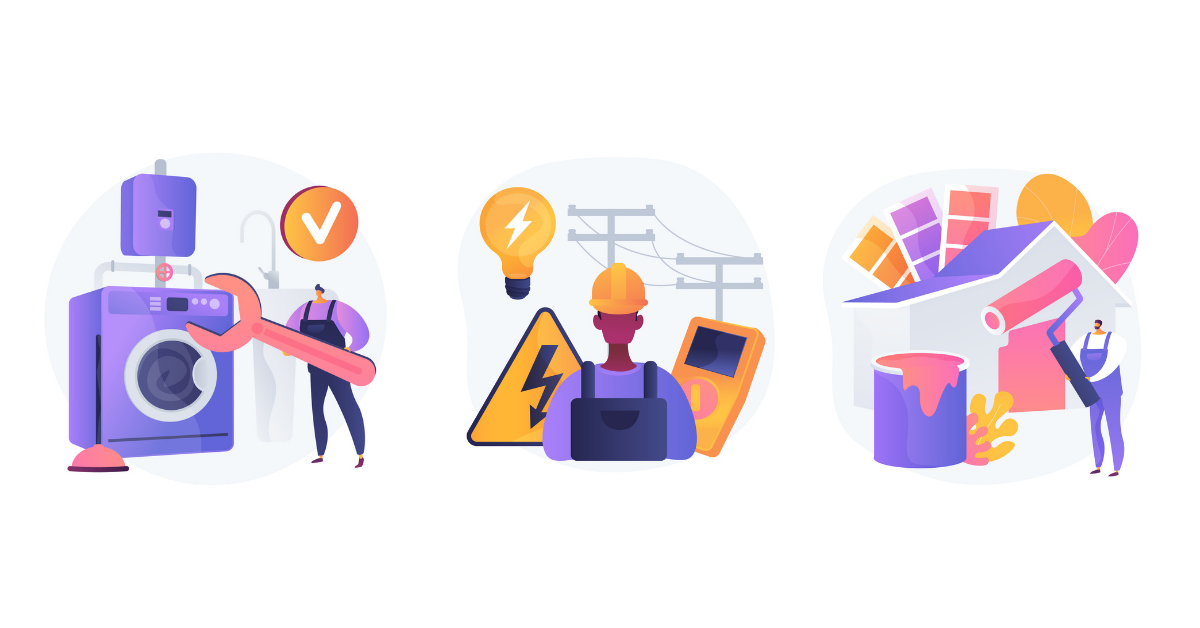 As a tradie, you might know your power tools back to front, but adding job management software to your tool belt will help get the job done even faster. Job management software includes features to streamline your financial processes, schedule jobs to stay on track, manage your staff with timesheets, and other useful tools to organise and grow your business.
With so many options available, it can be tricky to find one that suits your needs - so we've rounded up our top 5 job management tools for tradies and field service businesses below.
Fergus has been recognised as NZ's leading trade job management solution for owners and managers with up to 50 staff members. The software allows you to manage the full job process - from sending the first quote and invoicing, managing your team by assigning jobs within the app, as well as getting financial insights on your custom dashboard.
Fergus integrates with a number of accounting software, but reviews have mentioned that it works best with Xero, with some users running into issues connecting to MYOB. Other integrations include material suppliers for automatic pricebook updates, purchase orders, and invoice reconciliation. One thing that stands out about Fergus is the TradeHub - this is a resource section with tips and tricks from other tradies about how to build a more efficient and profitable business.
Ideal for: Builders, Electricians, HVAC Technicians, Plumbers, Roofing Contractors, and growing field service businesses.
Free plan with unlimited users (10 jobs/ 3 invoices/ 14 days of notes and history per month) + accounting software integration
Basic Plan - $40NZD per month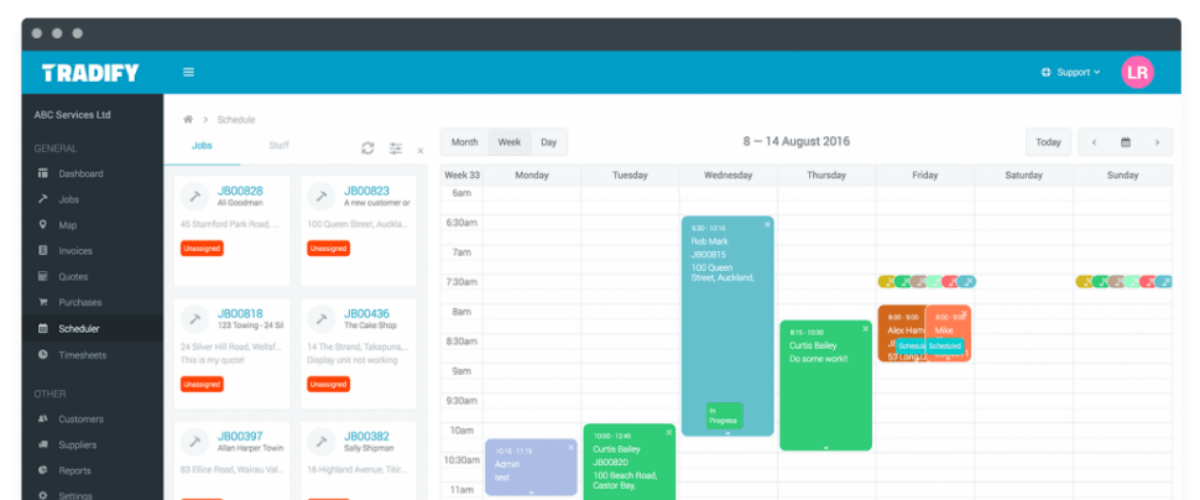 Also a Kiwi company, Tradify claims to be the easiest way to manage your trade business and aims to simplify your operational processes. Using Tradify, you'll be able to easily track jobs starting from the quoting and invoicing, though to job scheduling with a real-time view of staff for faster dispatch. While the app is perfect for the basics, some users have mentioned some issues with the reporting features of the app.
A standout feature is the customisable templates and price lists, including complete kits to make job admin even more efficient. The app integrates with multiple accounting software platforms including Xero, Sage, MYOB, and QBO, with simple invoice reconciliation.
Ideal for: Electricians, Plumbers, Gas Fitters, HVAC Technicians, Builders, Landscapers, Cleaners, plus more.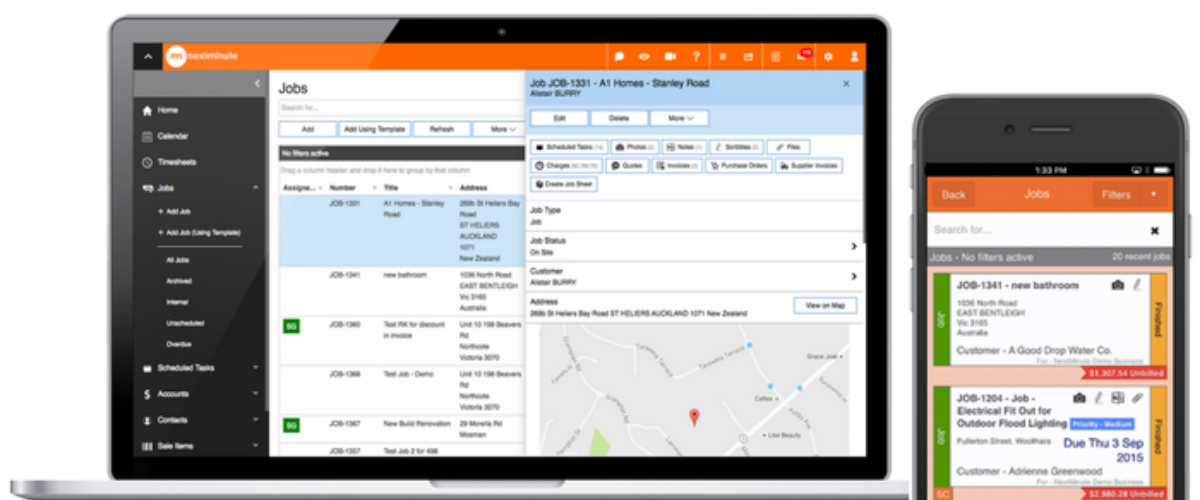 NextMinute is another great job management tool for tradies and can be accessed using their full-feature app on all devices. The app works as your online job filing system - with the ability to store important details and documents in one secure place. The job management solutions streamline operational tasks like scheduling, ordering materials, and tracking jobs on the go, so you can spend more time on what's important.
NextMinute has built-in Customer Relationship Management (CRM) software to keep track of all your past clients and their details - having all of these records in one place keeps things simple and organised. The timesheet solution helps to reduce the amount of time spent on admin, allowing team members to complete their timesheeting straight into the app, even from the job site. The integrations feature of the app is still fairly new but includes a number of useful accounting and job management integrations for a more seamless experience.
Ideal for: Carpenters, Builders, and Plumbers.
Admin User - $59NZD per month + $19 per team member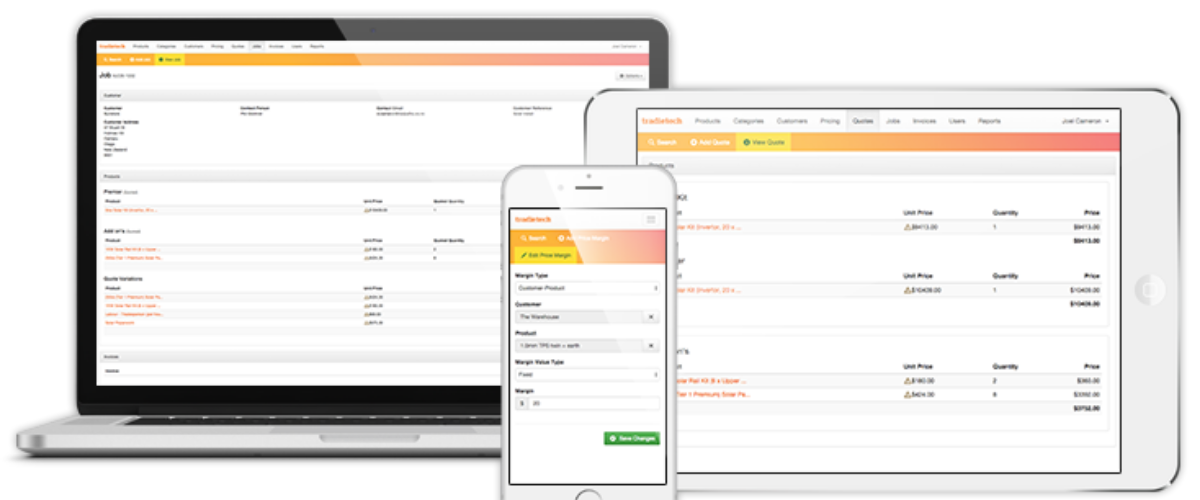 Tradietech is also an NZ based company, and their online job management system aims to add value to your business, as well as make life easier for hardworking tradies. The software was designed to keep on top of never-ending paperwork and to make current processes more efficient. The interface is simple to navigate, but smart and intuitive enough to make short work of time-consuming tasks.
Tradietech integrates with your accounting software to manage your invoicing - their 'presentation tools' also allow you to create professional documents quickly and easily. The software is also integrated with live supplier information with accurate on-site pricing using real-time data, to avoid errors down the line. Tradietech is designed for businesses of all sizes, and their support team can help tailor a plan to suit your specific needs.
Ideal for: Electricians, Plumbers, Painters & Decorators, Builders, HVAC Technicians.
$55NZD per month for up to 5 users. Add-ons are available for more specific users
AroFlo Go aims to transform small business operations by helping you save time and eliminate paperwork. The cloud-based software allows you to work from any device, so you can keep track of your jobs while you're on site. AroFlo Go includes features to efficiently track jobs, import work order emails, schedule staff, record billable hours, order materials, send invoices, and even take payments on the spot.
A standout feature of the app, and one that has been called out in a number of reviews, is the ability to schedule periodic tasks and recurring maintenance. This means that the app will automatically include recurring tasks on your to-do list, based on the predefined intervals that you set. While AroFlo Go is packed full of useful tools and features, it may take some users a little longer to understand all the ins and outs of the software. To help with this, AroFlo has some great resources on their website, including articles and videos, to help get you started - their support service has also had positive reviews.
Ideal for: A broad range of industries - see the full list here.
$39AUD per month for each user
With your job management software up and running, you'll be able to integrate your other tools so they work alongside each other. If you're still deciding which accounting software to use for your business, take a look at our favourite Low Cost Accounting Software for Small Business, for some great options to easily manage your finances.