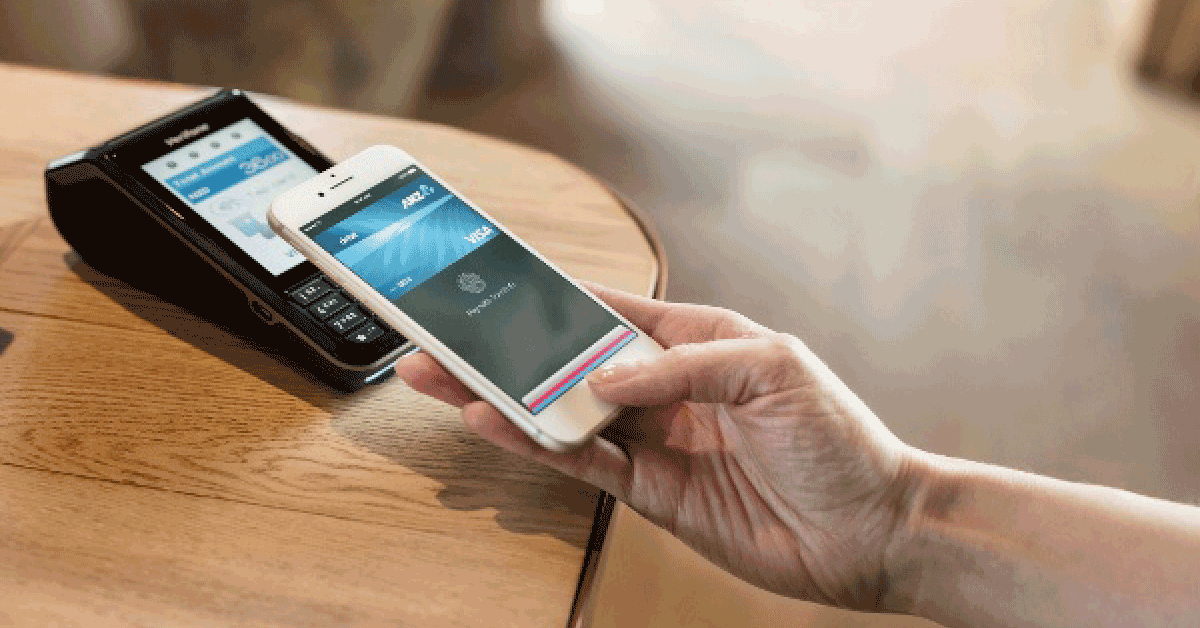 New Zealand is fast becoming a cashless economy, with the majority of Kiwis preferring to make payments with their debit or credit cards, rather than cash.
Thanks to the explosion of payment apps, pretty soon Kiwis will be leaving their wallet (and cards) at home. Payment apps like Apple Pay and Google Pay allow users to pay with their smart device at the point of sale and on websites, just like a card. No wallet? No problem.
We've rounded up some of our favourite examples of payment apps bringing fast, convenient payments to the masses!
1. Apple Pay
'There's an app for that!' - In Apple's quest to fulfill their users' daily tech needs with a single device, the company has created a service that enables users to pay in-store, within selected apps and on participating websites with compatible Apple devices.
Apple Pay is easier than using a physical card, and safer too. When paying in-store, users simply hold their device near the EFTPOS terminal and then verify the purchase using their face, fingerprint or device passcode instead of a PIN.
It's easy to accept payments from Apple Pay. You just need to set-up contactless payment acceptance with your merchant bank.
2. Google Pay
Google Pay is one of the most convenient, not to mention secure payment apps out there for Android users. Initially released as Android Pay in 2015, Google Pay became available to Kiwis as of December 1, 2016.
Google Pay uses the same near-field communication technology as Apple does to enable users to make contactless payments on an EFTPOS terminal using their device.
Just like Apple Pay, all you need to do to accept payments from Google Pay is to set-up contactless payment acceptance with your merchant bank.
3. The Wetherspoon App
Imagine this: you're at the pub with your friends on a Saturday night, it's your round, and your friends have picked the absolute furthest table from the bar. You have to walk all the way to the bar to order and pay. Even worse? The walk back to your table with a tray heavily-laden with drinks!
The well-known UK pub chain Wetherspoons has solved this problem with a mobile app that allows customers to stay seated at the table and simply order and pay using their phone. Servers then bring everything to the table for a seamless customer service experience.
4. Alipay
We couldn't write a list of mobile payment apps without mentioning Alipay! The app started out as a digital wallet but has quickly evolved into a super lifestyle app enabling users to find and pay for a range of services. Everything from hailing a taxi, booking a hotel, buying movie tickets, paying utility bills, and researching attractions and dining for travel destinations can be done within the app. No wonder it has over 1 billion users worldwide!
Users can locate the businesses that accept payments via Alipay, and since it's their preferred payment method, chances are, they'd probably stick to visiting those businesses. Even though most users reside in China, merchants in New Zealand have started to accept payments via Alipay on their EFTPOS terminals. And for good reason! Nearly 60% of merchants outside of China which have adopted Alipay saw a subsequent growth in both foot traffic and revenue. You can find out more about accepting Alipay here.
(You might also like: How do Alipay and WeChat pay work?)
5. WeChat Pay
As the name suggests, WeChat is a messenger app which allows it's users to send messages to each other. This China-based app has gone the extra mile and integrated a payment feature into the app. Just like Alipay, WeChat Pay is popular among Chinese visitors. Together Alipay and WeChat pay enjoy a 90% share of the Chinese mobile payments market.
Just like Alipay, New Zealand-based merchants who want to accept WeChat Pay payments will need to speak to an authorised Service Provider (we can help with that!).
6. Starbucks Mobile Pre-checkout
When you're craving your morning caffeine hit the last thing you want to see is a line stretching out the door! To combat walk-outs and offer customers a better ordering and payment experience Starbucks developed a mobile pre-checkout app. US-based customers can skip the queues by pre-ordering and paying for their favourite drink using the Starbucks app. All they have to do is walk in and ask a barista for their freshly made order at the pickup area.
7. UberEats
This app is a blessing on these chilly, winter nights! UberEats allows users to browse hundreds of local restaurants and get a tasty bite to eat delivered straight to their door by an Uber driver. All you need to do is type the cuisine or restaurant of your choice into the search bar and place an order. Payment is handled by the app and orders are delivered in less than 28 minutes on average. You can also track your order and get real time locations of the delivery vehicle - in case you're getting impatient.
UberEats exemplifies consumer demand for convenient, seamless ordering and payment experiences. The service is so popular that it's spurred the rise of 'ghost restaurants', delivery-only restaurants that serve customers exclusively through online or phone-based food ordering.
In conclusion
Your customers want fast, streamlined payments that enhance their overall customer experience. Technology moves at a rapid pace, but luckily, so do we! Our devices are compatible with a range of value-added solutions that not only enable up and coming payment methods like Apple Pay and Alipay but also help you get the most out of your terminal with features like paper roll ordering and credit card surcharging.