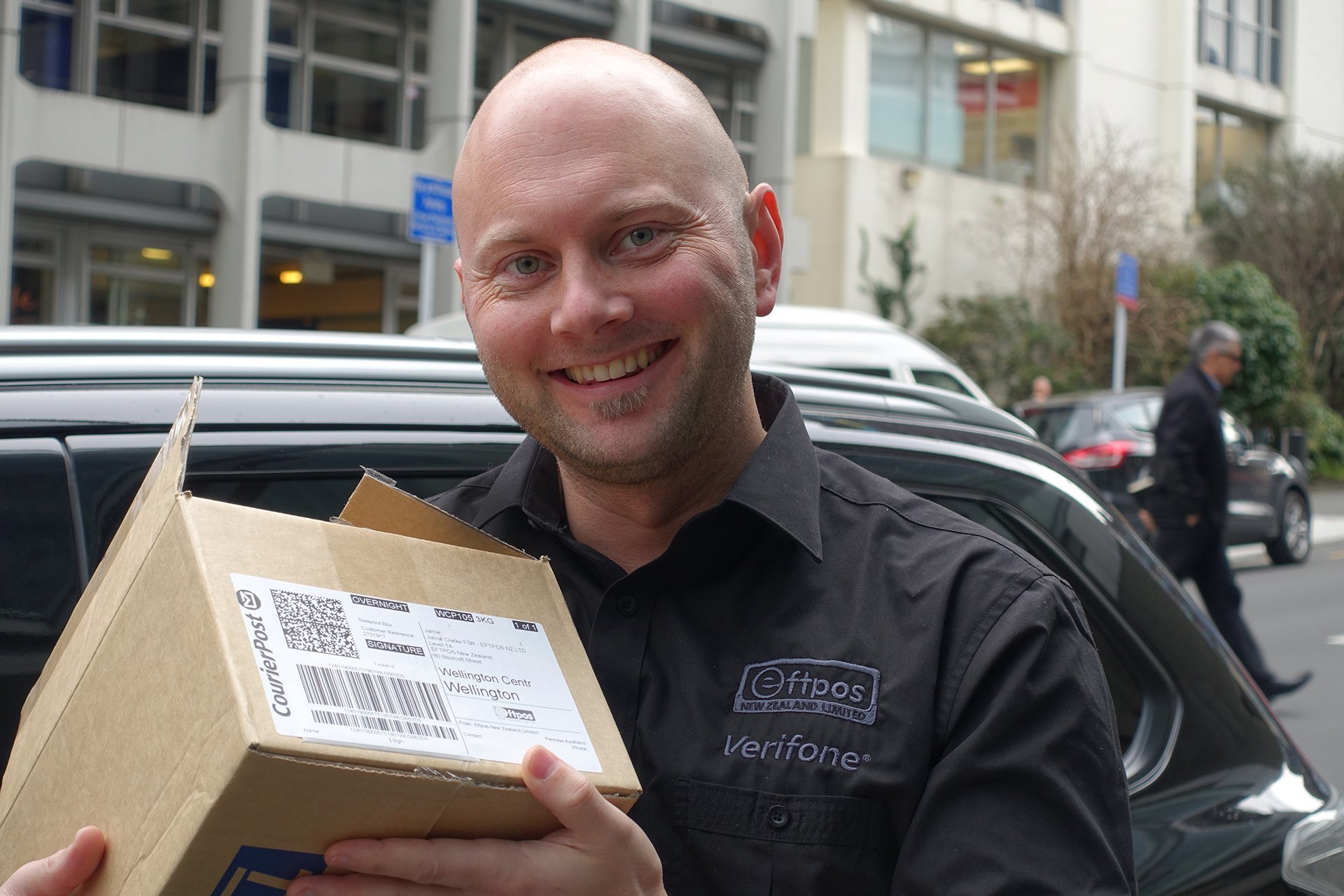 Did you receive a letter from the Paymark network stating that you need to upgrade your EFTPOS terminal to avoid disconnection? A significant number of terminals connected to the Paymark Network currently require an upgrade to remain compliant. Also known as an EFTPOS 'compliance upgrade', this mandatory EFTPOS terminal software upgrade is meant to keep yours, and your customers' data safe. In this post we cover how to upgrade your EFTPOS terminal, even if you're not an Eftpos NZ customer, or if you purchased your terminal.
EFTPOS compliance upgrades are a critical part of keeping our payments system safe for cardholders and merchants. Every payment device or software version released into the market enters a lifecycle. This ensures that the whole payments ecosystem is kept at the forefront of payments security by continuously updating software versions and devices to meet new industry standards.

We can all recognise the importance of keeping our payment system safe for cardholders, but the actual reality of compliance for merchants is a bit of a hassle. That's why a big part of the value we offer our customers as an EFTPOS provider is proactive, guaranteed, managed compliance.
This means if you're an Eftpos New Zealand customer, we've got your back! We guarantee to cover your EFTPOS terminal's security and software upgrade completely free of cost if you lease your terminal from us.
Eftpos NZ terminal upgrade customers can expect an email or letter detailing what we are going to do and if there's something that you need to do. The good news is that chances are we can provide you with an EFTPOS software upgrade remotely, overnight - meaning minimal disruption to your business. You can read more about how we're upgrading our terminal fleet here.
What to do if you're not an Eftpos NZ customer
If you're not an Eftpos NZ customer, we strongly recommend sorting out an upgrade as soon as possible. If you fail to comply with the required security standards, you risk not being able to process payments after the deadline.
Your terminal provider should have contacted by now you to advise how and when they are going to upgrade you and advised you of any actions that fall on you. If not, we recommend calling your EFTPOS provider to check on the status of your upgrade. If you're not sure who your terminal provider is, check your device for a sticker. It's industry best practice to include a sticker with contact details on the terminal.
If you're concerned, we can still help even if you're not an Eftpos NZ customer. We serve 50,000 Kiwi businesses and are well-equipped to deal with a large volume of upgrades. In a situation like this, we have the right experience as well as the capacity to sort out this compliance upgrade for you. Spend more time working on your business rather than worrying about compliance upgrades. Learn more about a terminal upgrade through Eftpos New Zealand.
What to do if you own your EFTPOS terminal
Most terminal subscription agreements include free compliance upgrades but if you purchased your terminal, rather than lease it, you'll need to organise your own terminal upgrade.

Eftpos New Zealand offers a software maintenance service for merchants that purchase their terminals from us. If you signed up for the software maintenance service, then we will be in touch to discuss upgrading the software on your terminal.
If you're not sure if you're subscribed to the software maintenance service, or if you purchased your terminal from another provider, we can still help. Get in touch and we'll help you sort out an upgrade.
Want more information about this upgrade? Download our 'Big Compliance Upgrade Guide'.