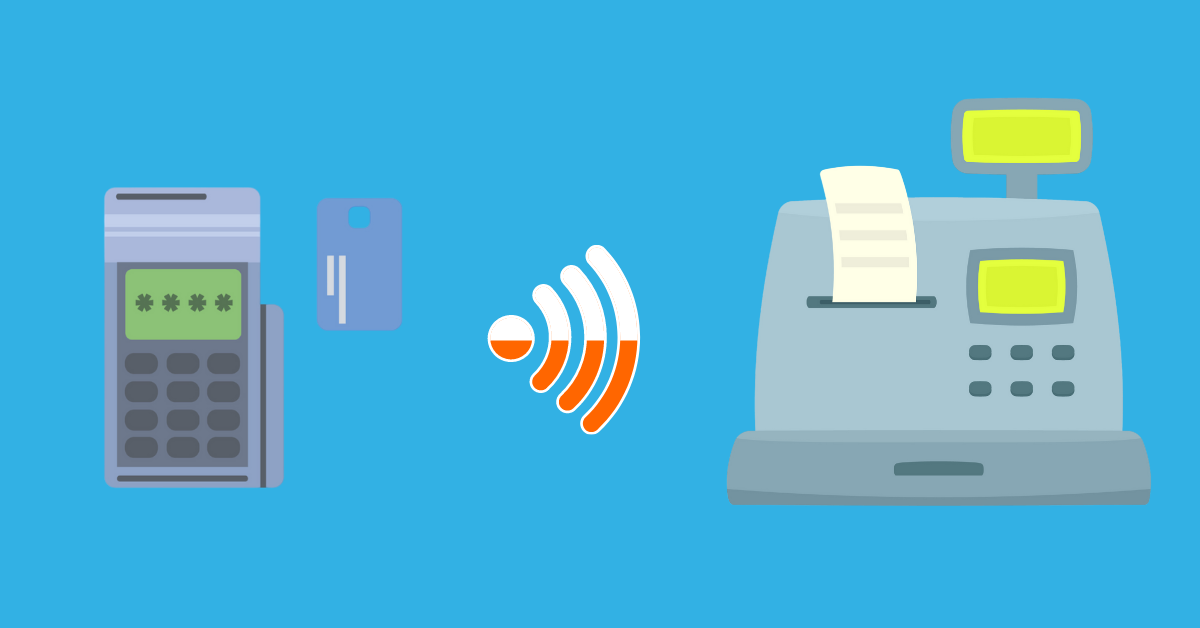 Providing your customers with a smooth payment experience is essentially the last sales hurdle that Kiwi businesses need to overcome in order to enhance the customer purchasing journey.
One of the easiest ways to achieve this is by connecting an EFTPOS terminal with a cash register, desktop, tablet, cloud-based POS, or any other point of sales (POS) system. It's quick, simple to set-up and a must-do for any Kiwi business, big or small.
We've worked with thousands of Kiwi businesses to set up their payment solutions, and when it comes to EFTPOS and POS integration, the main thing to note is that setting yourself up for integration success from the get-go can save you a few headaches later in your journey a.
Streamlined and easy transactions, flexibility in payment methods, and the accommodation of both 1 and 2-way payments are but a few of the payoffs of integrating your EFTPOS terminal with your POS software. Put simply, the benefits of a well-integrated EFTPOS terminal and POS are massive - so it's worth getting sorted!
So how can Kiwi business owners go about getting their point of sales systems integrated with EFTPOS terminals?
Whether you're a merchant or POS vendor, there are a few key things you need to know before you integrate your EFTPOS terminal with your point of sale (POS) system. We understand that it can seem complicated at first, but as the leading New Zealand payments provider, EFTPOS NZ strives to make it as easy as possible.
Here's a quick guide to help you get started and integrate your EFTPOS terminal with your POS Software. POS vendors can jump to the section for POS developers/vendors here.
POS integration for merchants
If you are an existing Eftpos NZ customer, or are looking at an Eftpos NZ terminal solution, the first thing you should do is to check if your POS system is compatible with Verifone EFTPOS devices. You can do this by checking the POS Partners page to see if your POS system is listed, or you can ask us directly by calling 0800 EFTPOS. Please note compatibility will also depend on which payment network you are connected to.
If your POS system is compatible with Verifone EFTPOS terminals, you can contact the EFTPOS NZ sales team and arrange integration free of charge (beware though, some POS vendors will charge for EFTPOS integration). We may be able to help you set up integration over the phone, but if not, a field service representative will call and book a time to come and integrate your set up on-site. We'd also highly recommend checking out our recent 'How to Choose a POS Provider' blog for more tips and insights before calling.
If your POS is not compatible with Verifone EFTPOS devices, we recommend you ask your POS vendor to integrate their software with ours, but please understand that not all vendors are willing to integrate with us.
We encourage merchants to think hard about the POS systems that they employ. Sometimes, the cheapest or most convenient POS system may be incompatible with your EFTPOS device which could end up proving difficult to change or upgrade later down the track once all of your systems and processes are already in place and established.
If you require any additional help, or are a merchant looking to change their EFTPOS provider or pick your first terminal, get in touch with us here.
POS integration for POS Vendors
If you're a POS vendor, there are some simple steps you'll need to undertake if you want to integrate your system with Verifone EFTPOS devices on the Worldline and Verifone payment networks.
Point of sale vendors need to be proactive in integrating their products with EFTPOS terminals. That means doing the work to get POS systems integrated and then reaching out to EFTPOS NZ for accreditation if you think you've achieved this. If you meet our standards and become accredited, you can be part of our POS Partners page, which helps merchants find accredited POS vendors.
Step 1: Register through our Developer Portal
Register through our Developer Portal. After you've done this, and if approved, you can access our specifications and software development kits to get you moving in the right direction.
Step 2: Compliance
Following approval, you must develop your POS system to be compliant with our specification document, this will help ensure that you're successful when it comes to accreditation. Test terminals, cards, access to our test network and help is all available if you need it in our Developer Portal.
Step 3: Accreditation
Now comes accreditation, where we test your solution against our specifications. You'll need to book online via the Developer Portal two weeks before your requested accreditation date. Accreditation may take up to 3 business days to complete so make sure you give yourself plenty of time!
Step 4: Pilot & Launch
If your accreditation has been approved after testing, you can pilot your POS solution with a customer of your choosing before general release.