2. Reckon One
Reckon One, an Australian company, is dedicated to simplifying accounting complexities for small businesses. What makes Reckon One stand out is its flexibility – you can customize your package as your needs evolve, ensuring you only pay for what you require.
Free Trial: Experience Reckon for free for up to 30 days.
Pricing: Begin with the Basic package starting from $12 + GST per month. Add features as you go. Check out Reckon One pricing here.
3. Xero: Empower Your Small Business Journey
No list of accounting software is complete without Xero. A New Zealand-based accounting software company, Xero empowers small businesses with its cloud-based accounting platform. Seamlessly connecting with your bank, Xero offers an array of features to streamline your finances, along with a range of integrations to enhance your overall business operations.
Free Trial: Enjoy a 30-day free trial with access to all Xero features.
Pricing: Start with the Xero Starter package from $31 + GST per month. Optional add-ons available for advanced features. Check out Xero pricing here.
TIP: Verifone Central consolidates all your instore and online transactions into one online portal. Build and share transaction lists for reporting and reconciliation.

Office Management & Reception
In today's dynamic business environment, office managers and receptionists are expected to perform a wide range of tasks. From managing the day-to-day running of the office and calendars, travel logistics, and events to facilitating the onboarding of new employees. They are typically the first point of contact for anyone stepping into or out of the company. Whether you're juggling the role of an office manager or receptionist alongside your other tasks, or you have the budget to hire an office management superstar, the right tools can help.
Here are our recommendations
1. Calendly for Scheduling
Streamline appointment setting, reducing the need for back-and-forth emails and calls. Simply share a scheduling link so visitors can find a time that suits them for meetings and more. Customise availability with granular availability tools, scheduling rules and buffers. Calendly even automates routine communications before and after meetings to save you even more time.
Pricing: Starts with a free plan for one calendar and then costs USD$10 per user per month. Check out Calendly's pricing here.
2. Envoy for Visitor Management
Elevate office security and professionalism by simplifying visitor registration and check-in. No more scrambling to find employees when their guests arrive or handwriting name badges - Envoy automatically prints badges when visitors sign in and notifies employees when their guests arrive. Set criteria visitors must meet to come on-site, including watch list screening. You can even send directions and parking instructions and survey guests after they leave.
Pricing: Their basic plan is free and then the standard plan is USD$109 per location/month billed annually. Check out Envoy's pricing here.
3. Any.Do: One simple to-do list for you and your team
Organise all your to-do lists and projects using one tool. Colour tag them to set priorities and categories. Boost your productivity with notes, subtasks and attachments. Get more done with shared lists and assigned tasks and set due dates to keep track of your progress. Easily add reminders to make sure nothing important slips away and set due dates to keep track of your progress.
Pricing: Starts with a free plan for personal use and then USD$3 USD per month, billed annually for their Premium solution. Check out Any.Do's pricing here.

Human Resources & Payroll
Small business owners are used to wearing multiple hats, but even the most seasoned entrepreneur can find navigating HR daunting. As your business grows, and you need more hands on deck, it's important to take your time to recruit the best possible person for the job by creating clear job descriptions outlining the specific skills and qualities you expect in your team members. Help your new employees integrate seamlessly, by fostering connections with existing team members and providing comprehensive training. It might be helpful to develop an employee handbook outlining policies, from safety to disciplinary actions. Ensure accurate, timely payroll processing to build trust and reliability. Be aware of employment legislation and ensure your business complies with safety regulations. Most importantly, don't hesitate to seek expert advice when needed.
While you may not have the budget to hire internal HR, there are HR solutions that can make your HR processes more efficient, keep your business practices compliant and ensure your team is well taken care of.
Here are our recommendations:
1. PaySauce: Streamlined Payroll and More
PaySauce offers a cloud-based mobile and desktop payroll application, making payroll calculations, payday filing, and timesheet management hassle-free. Their user-friendly interface is complemented by in-house support based in Wellington, ensuring timely responses and local expertise. PaySauce stands out with industry-specific features, such as a contract builder for farmers in collaboration with Federated Farmers.
Pricing: The cost per month will depend on how many employees you have and the features you need. Check out Paysauce pricing here.
2. EmploymentHero
Employment Hero gives you the tools you need to manage your team at every stage. From interviews and onboarding, right through to offboarding. With Employment Hero you can induct recruits online, conduct performance reviews and manage your people with built-in contracts, policies and HR templates. Employment Hero also saves you time with automated payroll. Enjoy the benefits of easy payday filing and take care of workforce planning — all in one simple place.
Pricing: Starts with a free plan and then costs $10 per employee, per month for the premium plan. Check out Employment Hero pricing here
3. MyHR: People management solutions for businesses of all shapes and sizes
MyHR provides a comprehensive HR service encompassing recruitment, onboarding, performance management, restructuring, and more. Their user-friendly software allows employees to manage aspects like leave requests independently. Expert advisers are on hand to provide real-time advice, creating a holistic HR support system.
Free Trial: Available.
Pricing: Starts at $250 per month for companies with no internal HR and up to 15 employees. Check out MyHR pricing here.
4. EnableHR: Compliance Made Simple
Partnered with a law firm, EnableHR offers a cloud-based platform that simplifies compliance and legal aspects of HR. Store employee data securely, automate processes like recruitment, access contract templates, and manage KPIs with ease. Enjoy support and service from an NZ-based company, ensuring prompt assistance.
Pricing: Comprehensive plans based on your HR requirements. Get an estimate for enableHR here.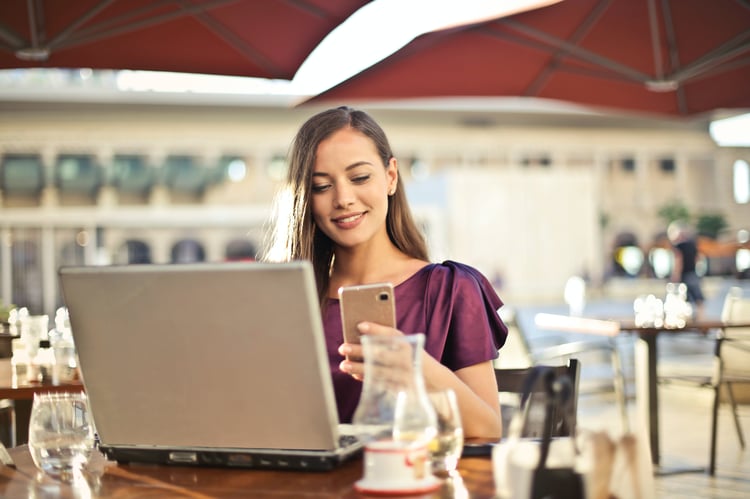 Marketing and Social Media
Marketing is always evolving and limited budgets, time constraints, and competing against bigger businesses with vast resources is challenging. To overcome these hurdles, small business owners can implement smart tactics to find new customers without breaking the bank. Successful marketing starts with a clear understanding of your customers. Identify where your customers live and tailor your marketing strategy accordingly to avoid wasting resources. Special promotions, discounts, free trials, and rewards can attract new customers and boost sales. Consider incentives for repeat customers and referrals. Encourage existing customers to share your business with friends by offering them exclusive discounts to pass on. Utilise social media platforms to share your message and access cost-effective advertising tools. Keep track of your marketing efforts and their outcomes using analytics tools. Compare sales before and after specific marketing tactics to measure success. Marketing is an investment that might take time to show results, so be patient and adapt your strategies based on what works. Building a robust marketing strategy and maintaining a strong social media presence is crucial for businesses in the digital age. Elevate your marketing efforts with effective tools that cater to your business's unique needs.
Here are our recommendations:
1. Meta:
Many people use Facebook and Instagram every day. Advertising on these platforms means advertisements are displayed to users while they're exploring their interests, simplifying the process of establishing a connection with your business. Refine your ad's viewers based on interests, gender, or location, utilising ad targeting to identify those individuals who are most inclined to engage. With each ad campaign you run, you gain visibility into metrics such as reactions, comments, shares, and clicks. Utilise these valuable insights to build better, more effective campaigns. Learn more here
2. Mailchimp: Email Marketing Made Easy
Mailchimp stands out as a top choice for email marketing, catering to small businesses seeking tangible results. Its user-friendly interface empowers beginners to craft professional-looking emails effortlessly. Advanced analytics provide insights into campaign revenue generation. While lower-tier packages have limited support, Mailchimp's detailed knowledge base offers ample guidance.
Free plan: Enjoy basic functionality for free.
Pricing: Essentials plan is free for 1 month and then pricing starts at NZ$17/month. Get Mailchimp pricing here.
3. Canva: Design with Ease
Design your marketing collateral with Canva's intuitive graphic design tool. Access thousands of templates for a range of assets, from business cards to presentations. Even without a graphic design background, you can easily craft visually appealing materials. Canva's Content Planner aids in social media scheduling, and the free version offers a vast template library. Check out their free new AI image generator tool.
Free plan: Access basic features for free.
Pricing: Pro plan is $19.99 (NZD) per month. Check out Canva pricing here.
4. Chat GPT
It's likely you've heard of, or even used Chat GPT before. Chat GPT is an AI-powered text generator created by OpenAI. With the right prompts, it can understand your business needs and then generate high-quality written content tailored to your specific requirements. Use Chat GPT to compose engaging and persuasive marketing emails to help you reach your customers effectively, generate attention-grabbing social media posts, keep your website fresh and informative with AI-generated blog articles that resonate with your audience, craft compelling ad copy that drives traffic and conversions, create enticing product descriptions and much more. The key to producing great content using Chat GPT is to provide precise instructions in your prompts. If you need help with a marketing email, specify the target audience, the purpose of the email, and any key points you want to include. The more detailed and clear your instructions, the more accurate and relevant the AI-generated content will be. You can improve the quality of the response by giving examples. For instance, if you want a product description, provide a few examples of existing product descriptions you like. This gives the AI a better idea of your style and expectations. Don't hesitate to ask the AI for its opinion or suggestions. For instance, you can write, "Can you suggest a creative way to describe our product?" This encourages the AI to offer innovative ideas that you might not have thought of.


Free Plan: Chat GPT offers a free plan with basic features.
Pricing: For the premium offering, pricing starts at USD $20 per month, providing access to advanced capabilities and faster response times. Learn more about OpenAI here.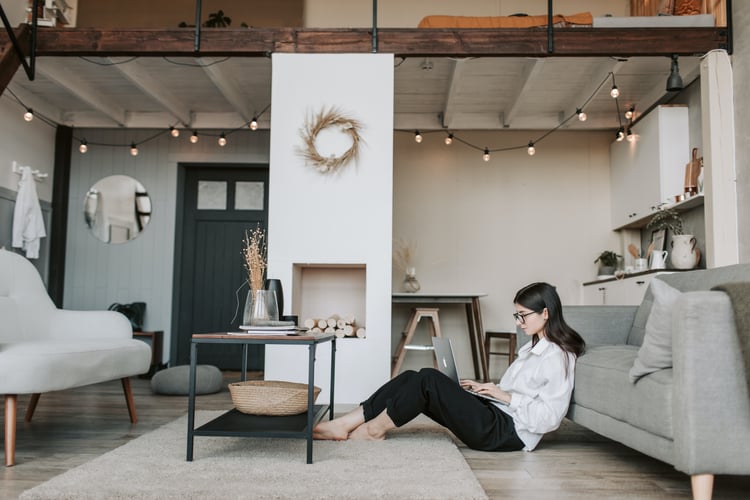 Collaboration and Communication: Streamline Your Workflows
Efficient collaboration and seamless communication are essential for your business's success and effectiveness. Set regular meetings to foster mutual understanding, collaborative brainstorming, and a sense of shared accountability. This promotes a culture where every member feels valued and contributes to collective success. Clearly define goals and expectations to ensure alignment, and lead by example to establish an atmosphere of transparent communication. Utilise various channels, such as meetings, emails, online chat and cloud-based document management for collaboration. Consider looking at targeted tools for collaboration and communication within your business.
Here are our recommendations:
1. Trello: Visual Task Management
Trello revolutionises task management with its visually appealing board-based approach. Imagine post-it notes on a digital whiteboard. Assign tasks, and add labels, and checklists to ensure no detail is missed. Perfect for those who prefer a visual overview of tasks while transitioning into the digital realm.
Free plan: Trello is free for up to 10 boards per Workspace.
Pricing: $6 USD/user per month on the Standard plan. Check out Trello pricing here.
2. Slack: Simplified Communication
When email becomes clunky, Slack steps in to streamline team communication. Say goodbye to lengthy email chains and lost information. Create private and public channels, and distinct chat streams for projects, topics, or teams. With searchable messages, voice and video calls, file sharing, and notifications, Slack supports your daily business interactions seamlessly.
Free plan: You can start using Slack for free on the free plan
Pricing: When you're ready for more features, pricing starts from $ 7.25 USD per month on the Pro plan. Get Slack pricing here.
3. Google Workspace: Effortless File Management & Collaboration
Formerly G-Suite, Google Workspace includes business versions of familiar apps like Gmail, Google Drive, Google Sheets and more. Google Workspace is a cloud-first, browser-based solution with automatic edits saved and real-time collaboration enabled. Share and edit documents with ease, backed by robust security measures. Get access to premium features and specialised support.
Free Storage: Enjoy 15GB of free storage across devices. You can also trial a paid plan free for 14 days.
Pricing: Paid plans start at $9 NZD per user/month, one-year commitment. Check out Google Workspace pricing here.

IT, Cybersecurity and Data Protection
Robust IT infrastructure, cybersecurity measures, and data protection are paramount for businesses of all sizes. Staying updated with both hardware and software advancements is crucial. If you can't afford to hire internal IT support resources, investing in outsourced tech support can prevent system malfunctions and security breaches and help keep software and equipment up-to-date. Invest wisely in technology that suits your needs, and consult IT professionals for tailored solutions.
Here are our recommendations:
1. Avast Free Antivirus: Guarding Your Devices
Avast Free Antivirus offers reliable protection against malware and online threats, ensuring the security of your devices. Keep your systems safe from cyber threats with this essential antivirus software.
Free plan: Get basic features for free
Pricing: Avast's premium plan is NZ$119.99/year for 10 devices. Check out Avast pricing here.
2. Geeks on Wheels: Expert IT Support
With over a decade of experience, Geeks on Wheels provides expert IT support across New Zealand. From addressing simple IT issues through free online computer support to comprehensive hardware and software solutions, Geeks on Wheels has you covered. Their Geek+ service offers an ongoing solution for growing businesses, encompassing hardware upgrades and data security.
Free Trial: Explore their free online computer support.
Pricing: $38 per 15 minutes with a minimum of one hour ($152). Call Geeks on Wheels on 0800 424 335
3. The IT Team: Comprehensive IT Solutions
The IT Team, operating since 2004, offers modern IT solutions to enhance productivity and security. They provide specialized services for non-profit organizations and offer proactive technology management. From security systems to cloud solutions and hardware/software support, The IT Team covers a wide spectrum of IT needs.
Pricing Contact The IT Team to discuss your unique requirements. Call the IT Team on 0800 IT TEAM (0800 488 326)
Remember, staying competitive in today's digital landscape often requires adopting the right technology. Is there a free or low-cost tool or system you swear by for your NZ small business? Leave it in the comments below.