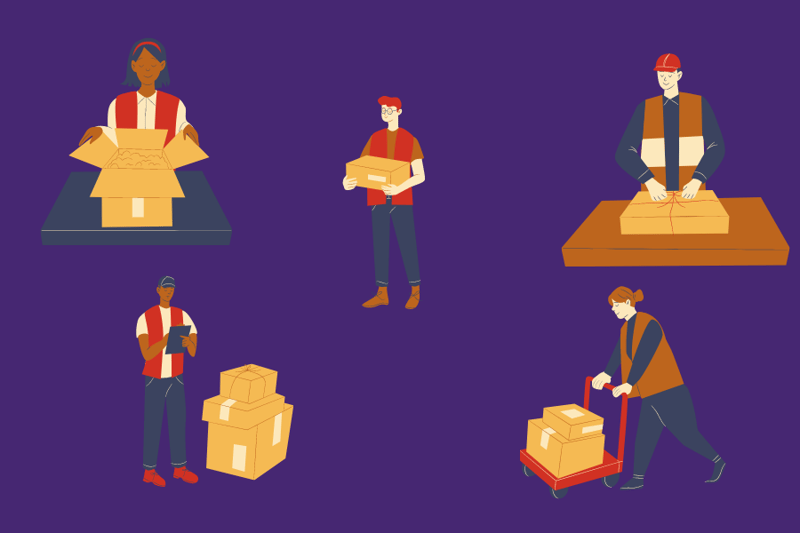 The EFTPOS warehouse is where our Equipment Management (EM) team work day-in, day-out to get EFTPOS terminals out the door to businesses all over the country.
While we have a local presence in every region of the country, our head office is in windy Wellington and our EFTPOS warehouse is strategically based in Auckland. Basing our operations in New Zealand's biggest city keeps us close to the majority of our customers and allows us to scale swift and efficient service to businesses across the country.
Every EFTPOS NZ terminal in the field has had the VIP treatment from our EM team. Before a terminal arrives on your doorstep with a courier, or one of our field service representatives, it goes through a full test and clean process to make sure it's up to the job. The security smarts that keep your customer's card data safe, or the 'keys', are 'injected' into the terminal in a special, secure 'Key Injection' facility. The team also makes sure any software you need is loaded onto your terminal. Lastly, our quality control experts are on hand to make sure your terminal is configured properly before it's given the ok for dispatch.
In 2019 alone the team dispatched over 29,330 terminals averaging 800 - 1000 terminal dispatches a week!
In addition to terminal dispatch, the team also repair faulty terminals and are responsible for packaging up and sending orders from our online EFTPOS shop.
Meet our Equipment Management team
Key to the success of our EM team is a strong culture of teamwork and going the extra mile. The team frequently fulfil urgent requests from our customer services teams in Wellington on top of an already heavy workload. It takes 21 full time team members to keep our EFTPOS warehouse operations running smoothly. Read on to meet some of the EFTPOS experts from our EM team.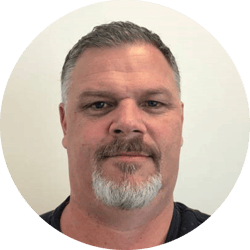 Paul
Paul has been our NZ Operations Manager since September 2019. He's responsible for every aspect of our Equipment Management operations. He enjoys building and developing teams and the satisfaction of refining and simplifying our supply chain processes. A fan of the mighty Warriors, when he's not busy keeping our EFTPOS warehouse humming, Paul can be found out golfing with his 13-year-old son or getting away to the Coromandel.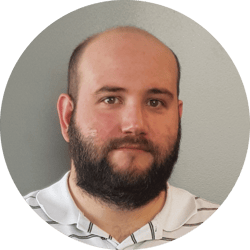 Sam
Sam has been with Eftpos NZ for 6 years. He's currently our EM team leader, which involves training new additions, making sure the team stay up to date and in the know about policy and procedure, approving urgent requests and quality control. Everyone here in Wellington, from marketing to the technical helpdesk, has Sam on speed dial! Outside of work you can find him chilling out on the couch with some Netflix or walking his dog on the beach.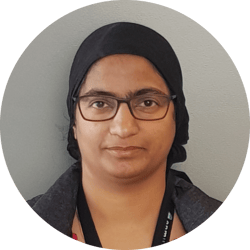 Avinash
Avinash is a member of our dedicated test and clean team. She's been with EFTPOS for 8 months and says her favourite thing about coming to work is the culture and supportive working environment. When Avinash isn't getting terminals ready for dispatch she likes to stay productive by exercising, reading and doing Sudoku.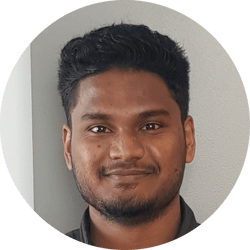 Irsath
Irsath has been a member of our EM team for just over a year. His responsibilities include configuring different types of EFTPOS terminals according to our client's needs and processing returned equipment. Irsath says he enjoys being part of a team that is easy to work with. He also plays badminton and swims.
Johnson
Johnson has been with the Eftpos NZ EM team for 5 years and is currently working in dispatch and quality control. His favourite part of the job is solving technical problems to make sure our terminals are working to our high standard. Outside of work, Johnson enjoys video and photo editing.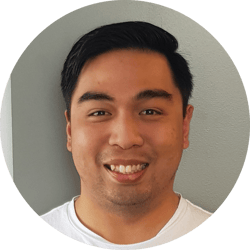 Karl
Karl has been with us for over two years and says his favourite part of the job is the variety of tasks. On any given day Karl could find himself performing quality control on repaired terminals, managing damaged terminals, or preparing terminals for dispatch. A keen cyclist, Karl enjoys riding his bike on and off road, as well as reading and listening to podcasts.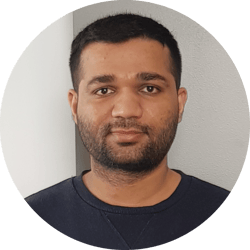 Harshil
Harshil has been a member of the Equipment Management team for a year now and spends most of his hours in our EFTPOS warehouse getting terminals ready for dispatch. His favourite part of the job is the technical side of things, including finding and diagnosing faults and loading software and 'keys'. In his own time, Harshil is an adventure-seeker and loves travelling.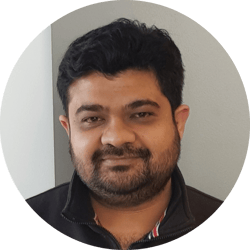 Pardeep
Pardeep is coming up to his one-year work anniversary! He's spent the past 11 months learning the Equipment Management ropes: key loading, software loading, and testing EFTPOS terminals. When we're not keeping him busy in the EFTPOS warehouse, Pardeep likes exploring new places, working out, and listening to music.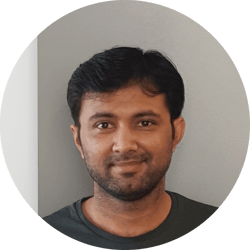 Sumit
Sumit is another dispatch star, with over 12 months experience getting terminals ready to take payment for our customers. His favourite part of the process is loading up the security smarts to keep you and your customers data safe. Outside of work Sumit is a keen badminton player.
About Team EFTPOS NZ
Eftpos NZ is powered by teams of developers, testers, repairers, customer supporters, sales makers, solution creators and problem solvers. Our local team of over 200 EFTPOS experts support over 50,000 Kiwi businesses. Eftpos NZ HQ is in Wellington, our EFTPOS warehouse is in Auckland, and our field services team are stationed across the country.
Need advice about your payment solution? Ask one of our friendly EFTPOS experts.