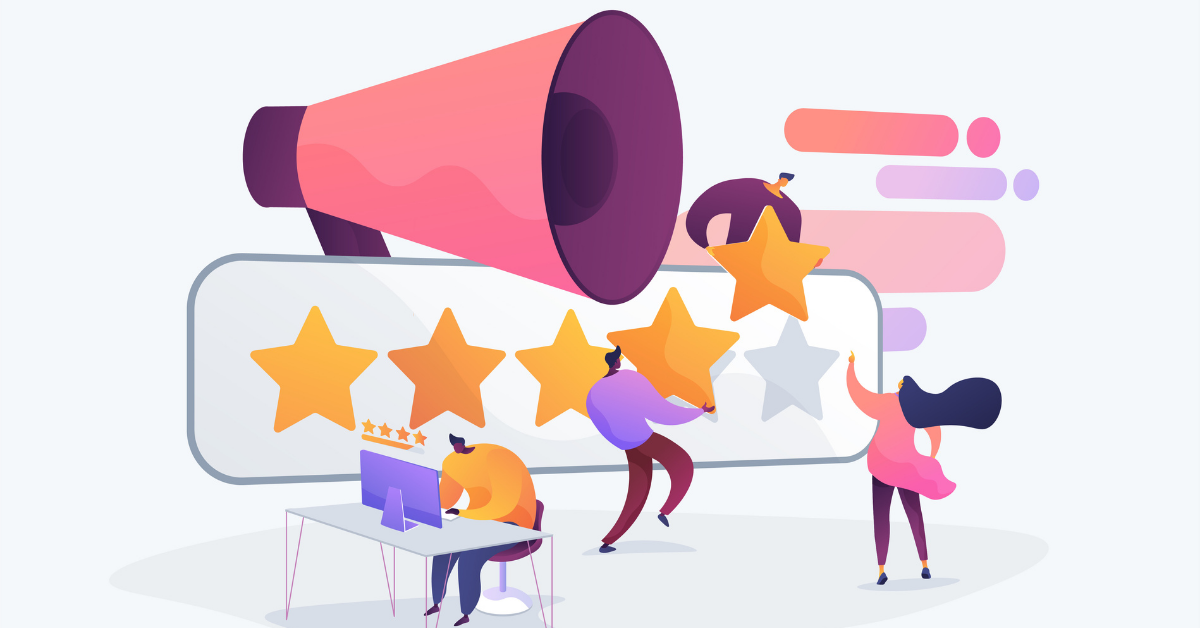 We've been New Zealand's favourite payments provider for over 25 years, so we know a thing or two about delivering top-notch customer service and support. This is something we're incredibly proud of because we take great care to put our customers at the heart of everything we do. Don't just take our word for it! In this blog we share some of the great reviews we've received recently, so you're not just hearing it from us!
Our customers come from all over the country and run businesses of all sizes in just about every industry. Whether your business is a tiny start-up or a nationwide retail chain, our exceptional customer service and support can scale to make sure your business gets the support it needs. From the perspective of a new business owner who was in the thick of getting everything up and running, here's what Karen Scott from Tomo's Saws and Mowers in Taupo had to say about us:
"We bought a new business with so much to do, one of the things to do was install new terminals. Having very helpful staff who followed up to check we were on track made the process really easy under stressful conditions."
We love helping Kiwis like Karen do business, so here are a few more stories about some of the best features of our service and support that our customers love.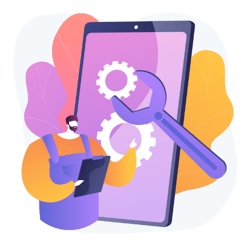 1) On-site Support
We get overwhelmingly positive feedback about our field service representatives. We employ a full-time team of specialist EFTPOS technicians across the country to provide onsite installation and training. No other EFTPOS provider in NZ offer this level of field support, so this is a big point of difference for us.
Our field service representatives don't just visit during setup and onboarding, if something goes wrong we can send a technician out to do troubleshooting or for tech swap-outs, so you can relax knowing an expert can be there to sort out any technical issues for you. Here's a recent customer's experience with one of our field service representations:
"Very friendly team to deal with kept me informed with every step to get the new eftpos changed over, and the bank changed over – will highly recommend Greg who installed the machine; he was excellent at explaining how everything on the new machine worked."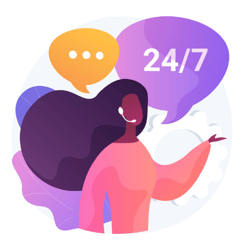 2) 24/7 Support
Our support team is available 24/7 so we can help out no matter when problems arise. We're experts at explaining complicated things in an easy way so that people at all levels of technical skill can understand. Our experience in communicating really complex support issues in simple, everyday language means you'll never be left feeling talked down to or more confused than you were at the start.
Customers regularly feedback on how much they appreciate the patience and empathy our team offers, and praise their ability to connect even over short phone calls. Here's a review from a customer's experience with our technical support helpdesk:
"Logan worked through the issue, found a solution that was right for us, got the system up and running straight away and spoke clearly and in a calm manner that was very respectful of our circumstances. Logan also emailed the instructions in a clear and easy to follow manner. If a company or supplier has good products but bad customer service we generally would not work with them. Logan's customer service approach speaks volumes about Eftpos NZ and his approach to work and ethics. Great job."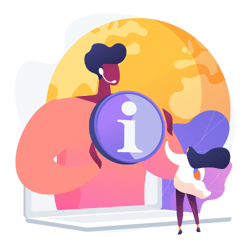 3) Human-to-human Support
Our customer service team strive to offer efficient, personal service on every call. We'll treat you like a human, not just another support request. We see the person behind the business, we're understanding and patient and we talk to you as an equal.
We loved this review from Christine Baxter at Autostop, who had a particularly outstanding customer service experience with Lou from our team:
"Good morning, I wanted to make you aware that yesterday I dealt with Lou Mason from your customer service team. What a pleasure!! Not only was her product knowledge up to speed, her phone manner and suggestions were the best I've come across in a long time and I have dealt with numerous customer service advisors each month over years.

What I thought was going to be a drawn out conversation, turned into a quick no hassle, all-I-needed call, plus services I wasn't aware of raised and explained (and even a giggle in between). It's staff like Lou that make customers stay on board."
This especially glowing review is just one of the many customer stories we love to receive because when our teams go the extra mile to help customers, everybody wins. As well as the many humans at Eftpos NZ who are working to help you run your business, we also have plenty of support available online if you just need some quick assistance.
Our Support website has a full knowledge base of user guides, tutorials and help articles, and our Merchant Hub is packed with handy resources. If reading this article has got you thinking about reaching out to see how Eftpos NZ can help your business grow, contact our sales team today – we'd love to chat with you.