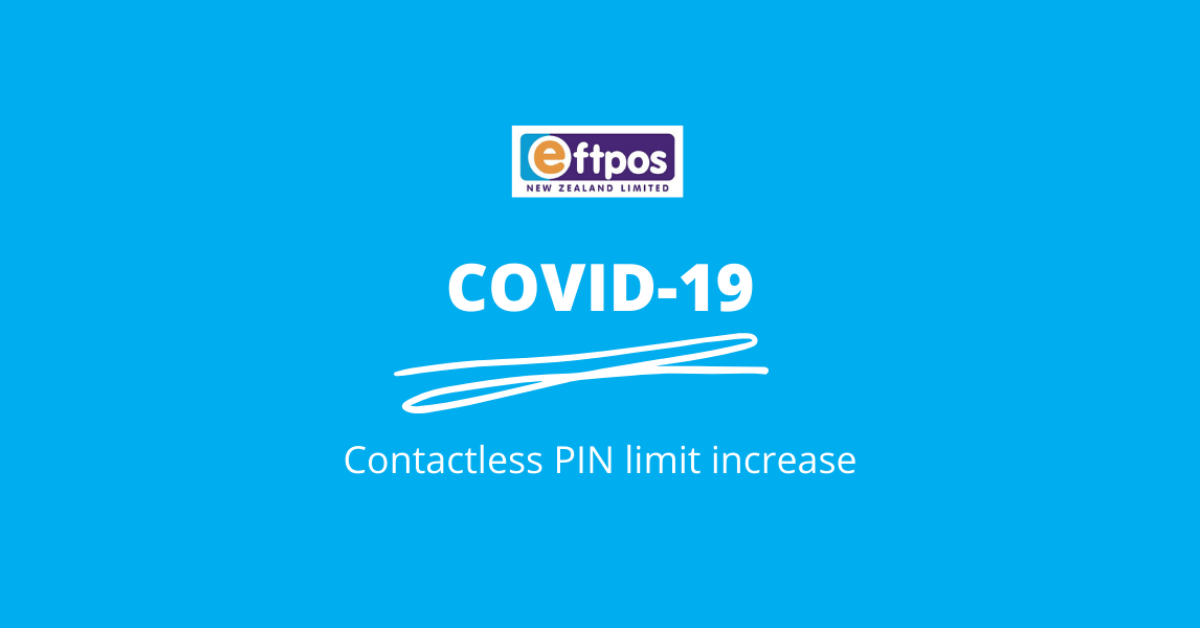 In response to the COVID-19 health crisis, New Zealand's payments industry is temporarily increasing the limit for contactless payments that do not require a PIN, from $80 to $200.
The temporary PIN limit increase will assist efforts to restrict the spread of COVID-19, by reducing physical contact with PIN pads. The change will roll out progressively across Kiwi retailers and cards over the next few weeks.
The temporary PIN limit increase will be introduced by most of New Zealand's banks and card providers. The change will take effect today for all contactless-enabled terminals connected to the Verifone Network, but given the number of cards, payment terminals and businesses involved – it could take up to a few weeks for the roll out to be completed.
There is nothing businesses or cardholders need to do in order to take advantage of the limit increase. Cardholders are advised to simply follow the on-screen prompts when making payment in-store. If the limit has been raised on both their card and the payment terminal, it will take effect automatically, meaning the cardholder won't have to enter their PIN into the PIN pad unless the transaction is over $200.
The PIN limit increase comes as the acquiring banks in NZ announce debit contactless fee waivers for their small business customers to encourage uptake of contactless payment acceptance in the wake of the COVID-19 pandemic.
The increase will remain in place for as long as deemed necessary in consideration of the COVID-19 crisis.
More information about the limit increase is available on the Payments NZ website.
Want to start accepting contactless payments on your EFTPOS device? Give your bank a call to discuss getting contactless enabled.
Need help?
If you're exploring adapting your business in response to COVID-19, we can help. Our team of EFTPOS experts are working remotely and are available to discuss your payment needs:
Call 0800 EFTPOS (0800 338 767)

Our 24/7 technical helpdesk and customer services team are also working remotely. Here's how to contact them:
Eftpos NZ Technical Support is available 24/7:
• Call 0800 EFTPOS (0800 338 767, option 2)
• Submit a support form.
Eftpos NZ Customer Service is available 8 am - 5 pm, Monday - Friday:
Call 0800 EFTPOS (0800 338 767, option 4).
COVID-19 Resources for businesses
• Eftpos NZ COVID-19 Info Hub: Get the latest updates, information and advice from us.
• MBIE guide to workplace operations at COVID-19 alert levels.
• Government information for employers, employees and essential businesses and services.
• Advice and resources for hospitality businesses
• Advice and resources for retailers
Editors note: blog content updated on 8 May, 2020