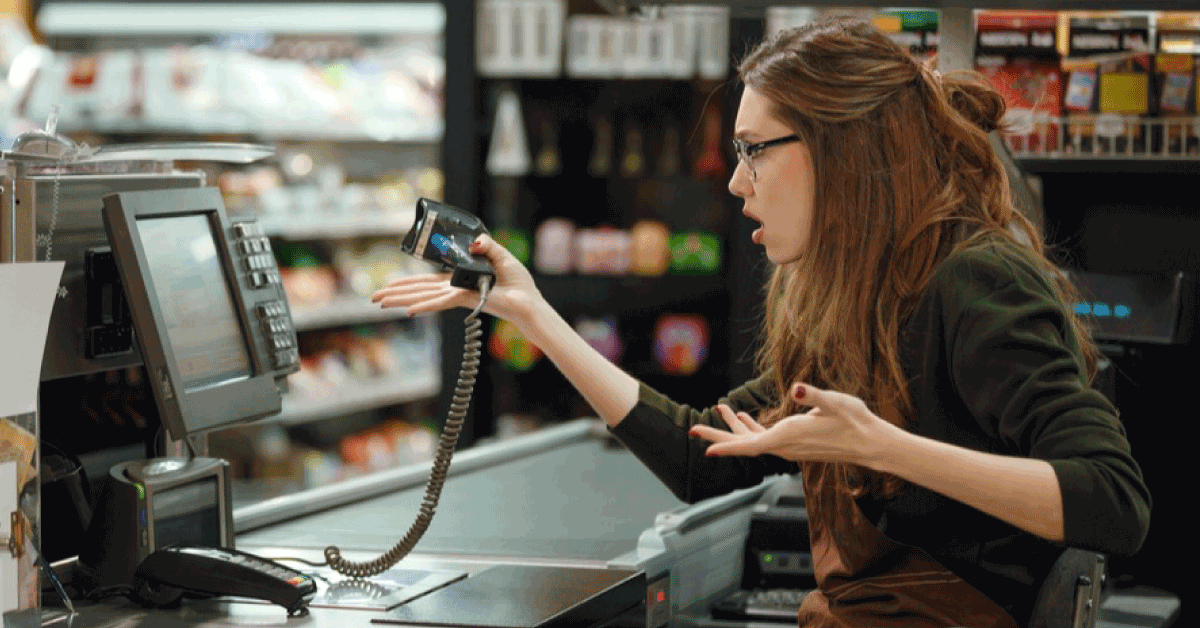 Like all technology, EFTPOS terminals do experience technical issues from time-to-time.
That's why we've created a list of some issues that you might face (along with the solutions).
I'm having a Comms Error
Take the following steps to resolve this issue:
Reboot the terminal (this should fix most issues with your EFTPOS terminal - no kidding)
Check functionality with a Logon
Ensure the communications type selected is working (grey icon = working, red icon = not, *except for dial-up, which always remains red)
Check your internet connection and make sure it's working
Check if the cables are in the correct ports
Try another communications method if available (if your internet is down, try a phone line if it's available on-site)
Read more about Comms Errors.
My terminal printer is not working
Printing issues can happen from time-to-time, but most can easily be fixed.

Try the following steps to resolve printing issues:

Reboot the terminal
Clean the printer cavity
Check if the paper is loaded so it feeds from the bottom of the roll
Read more about printing issues different types of EFTPOS terminals here.
My touch screen isn't working
We understand that the touch screen not working is one of the most annoying issues a business owner can face.
Here's how to fix it in 3 simple steps:
Shut down the terminal (press the red X key until the terminal shuts down)
Clean the screen with a dry cloth or alcohol wipe
Restart the terminal (hold the green 'enter' key until the terminal turns on)
My internet connection is down
Chances are that at some point you'll experience an internet outage. This makes it essential to have an 'offline' solution. Back in the day merchants used to pull out the old zip zap credit card machines if their terminal went down. Now your EFTPOS terminal takes care of this for you with Offline Mode.
If your EFTPOS terminal loses connectivity to the network, for whatever reason, it will automatically enter Offline Mode and begin storing transactions to upload when connectivity is re-established.
Offline Mode lessens the impact of network and communications outages on your business. Read more about EOV here.
My terminal is being swapped out
Losing a terminal during a busy period is frustrating. Even going one terminal down can slow down queues and effect your take for the day. EFTPOS New Zealand is committed to providing you with a replacement terminal as soon as possible, should one of your terminals experience a fault. The best way to cover the time until the arrival of a replacement is with a Swap Box spare terminal.
Your Swap Box terminal is provided at a discounted rate and stored on site for easy access. Simply call our Technical Helpdesk to report the fault and arrange a replacement, and they'll help you set up your Swap Box terminal right away. Read more about Swap Box here.
Didn't find what you were looking for?
We have more FAQs and troubleshooting tips in our online help centre here, or you can also call our 24/7 technical helpdesk on 0800 338 767 (option 2). The team resolves 80% of technical issues over the phone, so chances are they can fix your issue immediately.
While you're here, why not check out our EFTPOS content such as How to Get Eftpos?, Eftpos Training?
Editors note: blog content updated on April 22, 2020