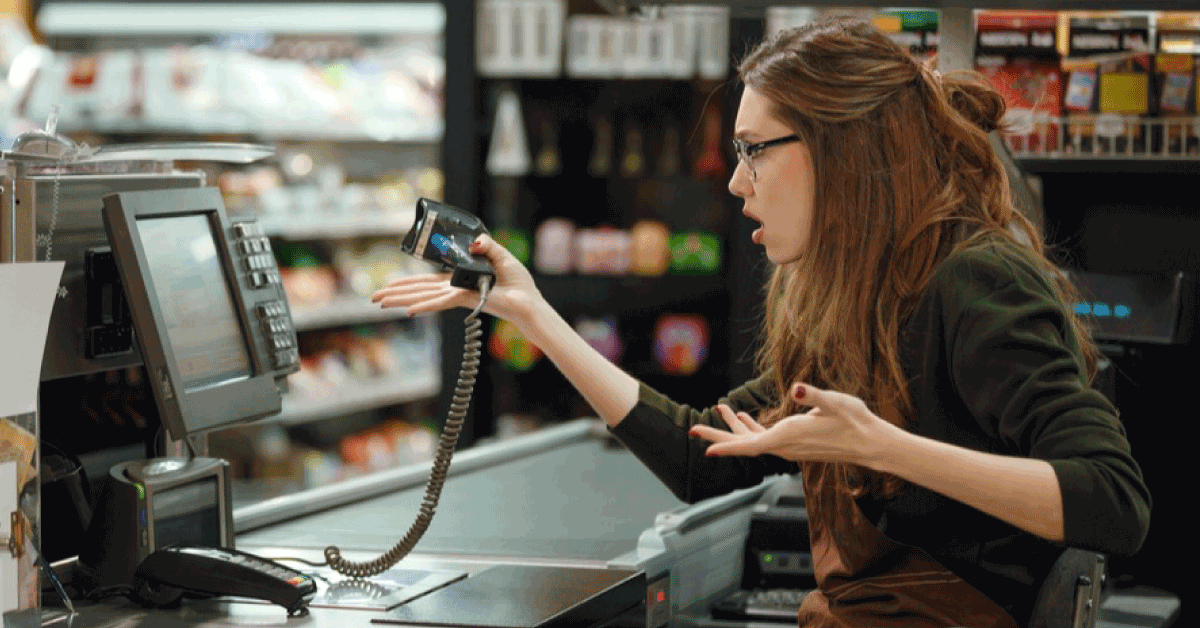 As with any technology, EFTPOS terminals can experience technical issues from time-to-time.Thankfully most common EFTPOS issues can be easily fixed with just a few steps. We've compiled some of the more common issues you might encounter with your EFTPOS device along with our tips for troubleshooting them. Don't forget that our technical helpdesk is available 24/7 on 0800 EFTPOS should you need any help with troubleshooting.
1. Terminal displaying 'comms error'
Problem
Your terminal displays 'Comms Error' on screen or frequently goes offline.
Fix it
Turn your terminal off and then back on - we're not kidding! Rebooting your terminal can fix most minor technical issues
Make sure your internet is working by testing it on another device
Check if the cables are in the correct ports and aren't loose
Get more tips for resolving Comms Errors here.
2. Terminal printer not working
Problem
Your terminal is not printing receipts correctly or prints receipts with vertical black lines on them.
Fix it
Change your paper roll
Turn your terminal off and then back on
Make sure you're using the correct sized paper roll
Clean the printer cavity
Check if the paper is loaded so it feeds from the bottom of the roll
Make sure you're using high quality thermal paper
Read more about printing issues here.
3. Touch screen not working
Problem
Your touchscreen is unresponsive.
Fix it
Turn the terminal off and then back on again
Try cleaning your terminal. See here for how to clean your device without damaging it
If the touchscreen is still not responding, call our helpdesk on 0800 EFTPOS (option 2)
4. Card swipe reader not working
Problem
Your terminal fails to read cards when they are swiped through the card reader.
Fix it
Make sure your customer has swiped their card correctly
Turn your terminal off and then back on again
Use a cleaning card to clean your card reader. You can purchase these in our Combination Value Packs available on our Eftpos Web Shop.
5. Terminal displays 'ICC Declined'
Problem
Your terminal displays 'ICC declined' after a transaction.
Fix it
Turn your terminal off and then back on
Check there is nothing obstructing the chip card reader
NOTE: Do NOT insert any objects into the reader or apply cleaning products
Learn more about what ICC Declined means here.
6. Terminal displays 'Tamper'
Problem
Your terminal displays 'Tamper Error' on screen.
Fix it
A tamper error can occur if a terminal experiences a power cut, power surge, is knocked or dropped too hard, or if liquid gets inside the terminal. This error can also occur if the terminal's case is opened. Tamper errors are a security feature designed to protect your terminal from unwanted modification. To resolve a tamper error, the terminal must be returned to our secure repair facility. Call 0800 EFTPOS (option 2) to speak to our Technical Helpdesk and arrange a swap out.
7. Internet connection is down
Problem
Your internet goes down and your terminal can't connect to the payment network.
Fix it
Chances are that at some point you'll experience an internet outage. Without an internet connection your EFTPOS terminal will lose connectivity to the payment network. In most cases, the device will automatically enter Offline Mode and begin storing transactions to upload when connectivity is re-established. This means you can keep taking payment. Read more about Offline Mode here.
Give your Internet Service Provider a call to discuss the fault.
Bonus tip: What to do when you're waiting for a swap out
Losing a terminal during a busy period is frustrating. Even going one terminal down can slow down queues and effect your take for the day. EFTPOS New Zealand is committed to providing you with a replacement terminal as soon as possible, should one of your terminals experience a fault. The best way to cover the time until the arrival of a replacement is with a Swap Box spare terminal.
Your Swap Box terminal is provided at a discounted rate and stored on site for easy access. Simply call our Technical Helpdesk to report the fault and arrange a replacement, and they'll help you set up your Swap Box terminal right away. Read more about Swap Box here.
Didn't find what you were looking for?
We have more FAQs and troubleshooting tips in our online help centre here, or you can also call our 24/7 technical helpdesk on 0800 338 767 (option 2). The team resolves 80% of technical issues over the phone, so chances are they can fix your issue immediately.
Editors note: blog content updated on December 22, 2020