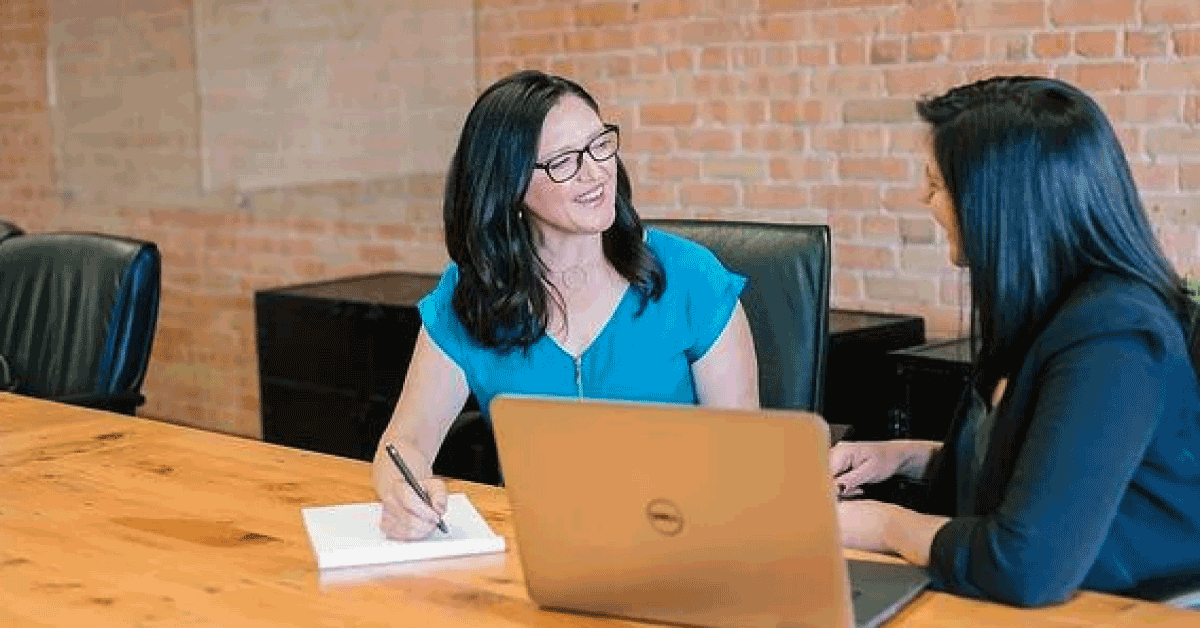 Congratulations! If you're reading this then chances are you're either starting a new business, or growing your existing business with a brand new location.
We know you've got a lot on your plate right now! Between managing the fit-out, finance, legal requirements, and suppliers you've probably pulled some serious hours lately. Let us make one thing much easier for you: setting up your EFTPOS.
We've pulled together a handy list of questions you should ask your EFTPOS provider before you sign up with them, to avoid any headaches down the track.
What terms do you offer?
EFTPOS terminal providers in New Zealand offer the option of long-term leases of around 12-36 months, and short-term leases which are usually anywhere from 1 day up to several months. In general, longer leases offer cheaper rates but will incur a cancellation fee if you cancel your contract before the end of the agreed term. Shorter terms offer more flexibility, but the monthly fee will be higher.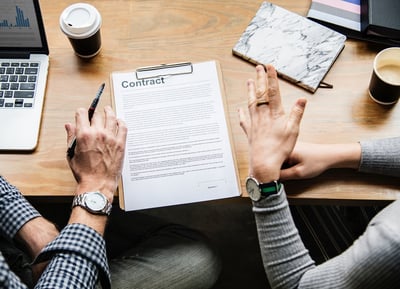 Some EFTPOS providers also offer the option of purchasing an EFTPOS terminal from them up-front, but this isn't very common. Mostly because merchants enjoy key benefits from leasing their EFTPOS terminal, including:
Less outlay and therefore less cash flow impact
Payment compliance is the responsibility of the EFTPOS provider
Being able to take advantage of new functionality
Prices are locked in and transparent for the duration of the lease
Take our quiz to find out whether you should lease or buy your terminal.
How much will EFTPOS cost me?
The exact amount you'll pay per month to accept debit and credit card payments depends on the length of your term, the EFTPOS device you choose, your network provider, whether you have any additional features or functionality and the Merchant Services plan you have with your bank. Find out more about the cost of accepting payments here.
When does my contract start?
This may vary from provider to provider, but with Eftpos NZ, your contract starts on or soon after the date your terminal has been installed or delivered. It's worth noting that the industry standard is to bill one month in advance from the commencement date of your contract. For this reason, it's also a good idea to ask your provider about setting up a direct debit to avoid going into arrears.
What customer support services do you offer?
Imagine if on your very first day of trading you have a line out the door of eager customers excited to buy from your business. Suddenly your new EFTPOS machine stops working. How would it feel to say "sorry, our EFTPOS is down, but you can pay cash,"? You're guaranteed to lose a big chunk of those customers because almost no one in New Zealand carries cash. Worse still, they might never come back!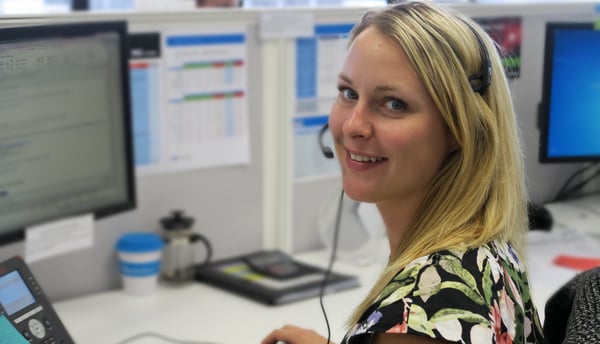 EFTPOS is a major revenue stream for your business, so it's really important you understand what support options your EFTPOS provider offers. This is where there are big benefits to choosing an experienced, established provider like Eftpos New Zealand. Our customer support teams are based in Wellington and are available 24/7 every day of the year. Our technical helpdesk is uniquely qualified to diagnose and resolve technical issues remotely, as we are the only terminal provider with our very own payment network. We manage our terminal fleet through our bespoke Terminal Management System and can deploy remote updates to your terminal should it need one. This is something other terminal suppliers cannot offer (unless they purchase terminals from us as a reseller).
Our nationwide team of Field Service reps provide installation and training at no extra cost to ensure your solution is set up correctly to avoid any opening-day disasters. They also offer local support in-person if you need it.
What happens if my terminal is faulty?
Like all technology, EFTPOS terminals can fault from time to time. Both internal faults and damage caused by liquid or being dropped can (and do!) happen. It pays to check what plans and policies your provider has in place should your terminal need to be replaced. How fast can they get a replacement terminal to your business? What do they have in place to mitigate the impact to your business?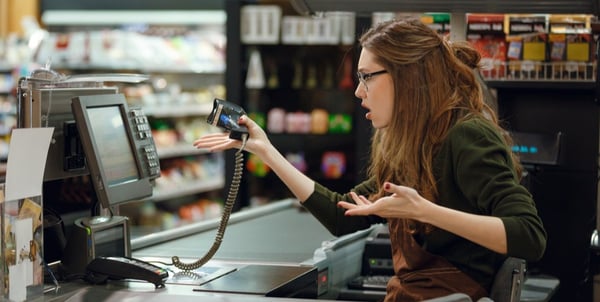 For example, the Eftpos NZ Field reps all keep a supply of EFTPOS terminals with them at all times so they can swap a faulty terminal out on the spot. We also have 48 'Rescue Sites' around the country where you can quickly pick up a new terminal at short notice if other troubleshooting options fail. These terminals can be programmed by our technical helpdesk remotely over the phone. If all else fails we offer overnight delivery nationwide for non-rural terminal swap outs. To mitigate the impact of swap-outs to your business we offer a service called Swap Box where you can lease a spare terminal at a discounted rate. We also offer Terminal Plus insurance to help with the cost of repairing and replacing damaged terminals - definitely worth looking into if you're opening a hospo business!
Can I change my subscription during the contract?
This is an important question to ask, especially if you're opening your first business. While a good EFTPOS provider will do their best to find the right EFTPOS solution for your requirements - things can change, or you might find the way you use the device is not how you expected. Eftpos NZ offers free upgrades throughout your contract, so if you want to move from a mobile EFTPOS terminal to a POS Integrated PIN pad, we can make that happen quickly and easily.
Will I be impacted by compliance upgrades?
The top priority of the payments system in New Zealand is keeping cardholders data safe. That's why every version of payment software and every payment device has a sunset date after which they cannot be used to connect to a payment network.
This protects merchants too because the last thing you want is for your customers' payment information to be compromised by out-of-date technology. A security breach or any kind of fraudulent activity could have a lasting impact on your brand's reputation.
Before you sign on with an EFTPOS provider, make sure you understand how they manage compliance upgrades. For example, in most cases, Eftpos NZ can upgrade our customer's payment software remotely well before the sunset date - meaning there is no impact on trading at all. If an EFTPOS terminal needs to be upgraded to remain compliant, we proactively upgrade the device for free.
How do I connect my EFTPOS terminal to my POS?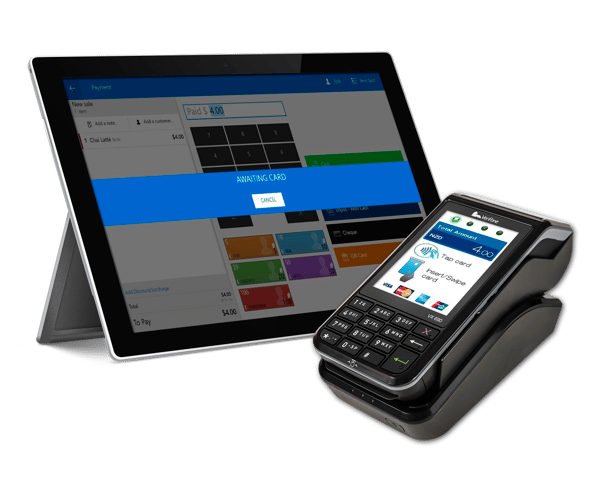 Integrating your POS with your EFTPOS solution is a great way to make taking payment faster and easier for you and your customers. If you're interested in a POS integrated solution, you'll need to check that your POS can be connected to your EFTPOS solution. There are over 100 POS integrations certified with us, so chances are your POS already easily integrates with an Eftpos NZ solution. All you have to do is give us a call on 0800 EFTPOS and we can guide you through the process. If you don't have a POS and you're feeling a little overwhelmed by all of the options, our payment solution specialists can talk you through which solutions suit your industry and needs and make a recommendation.
What happens if I need to cancel my contract early or I'm selling my business?
Make sure you understand what your new EFTPOS providers' policy is on cancelling or transferring your contract. It's the industry standard to charge a cancellation fee, usually totalling the value of the services remaining on the contract term. If you decide to sell your business you can transfer your Eftpos NZ contract to the new owner so you don't incur any cancellation fees. See what's involved in transferring your Eftpos NZ contract here.
Bonus question: Can you beat a quote or other offer?
Make sure you're getting the best deal by checking out the other providers on the market and comparing price, functionality, and customer support. We offer a price beat guarantee to help you get the best possible payment solution for you at the best possible price. Want to see what Eftpos NZ can do for your business?