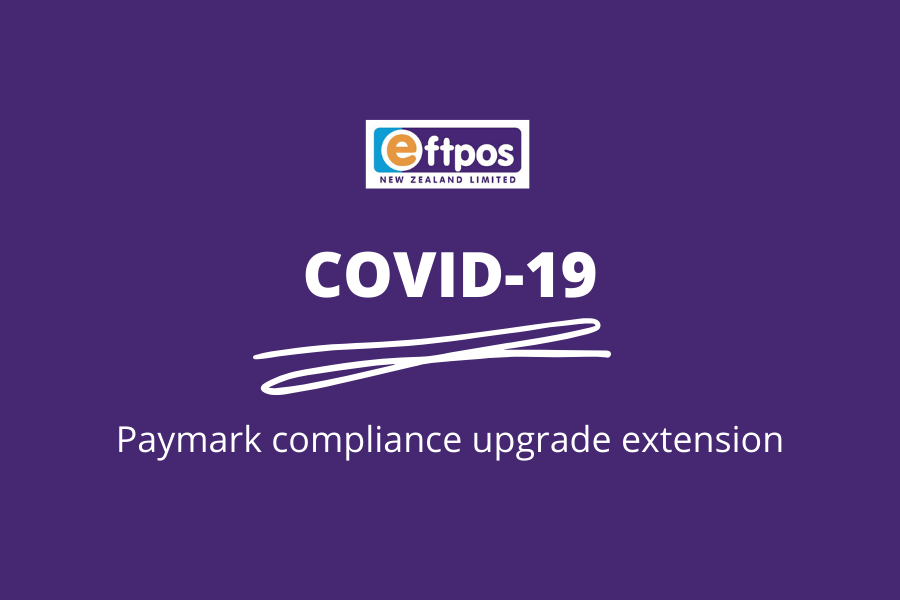 Paymark has announced that after consultation with key industry parties, the compliance upgrade deadline of 30 April 2020 has been extended until 31 October 2020.
Paymark previously advised many of their customers that their terminal required an upgrade to comply with current security requirements, and/or because their terminal's software was approaching it's sunset date.
However, due to the circumstances brought about by the COVID-19 pandemic, a sunset date extension has been granted for terminals with 2014, 2015, or 2016 software. This covers the majority of terminals that still require an update in the market.
We have already upgraded most of the terminals in our fleet that needed an update to remain compliant with Paymark security requirements. More information is available for customers here.
Need help?
If you're exploring adapting your business in response to COVID-19, we can help. Our team of EFTPOS experts are working remotely and are available to discuss your payment needs:
Call 0800 EFTPOS (0800 338 767)

Our 24/7 technical helpdesk and customer services team are also working remotely. Here's how to contact them:
Eftpos NZ Technical Support is available 24/7:
• Call 0800 EFTPOS (0800 338 767, option 2)
• Submit a support form.
Eftpos NZ Customer Service is available 8 am - 5 pm, Monday - Friday:
Call 0800 EFTPOS (0800 338 767, option 4).
COVID-19 Resources for businesses
• Eftpos NZ COVID-19 Info Hub: Get the latest updates, information and advice from us.
• MBIE guide to workplace operations at COVID-19 alert levels.
• Government information for employers, employees and essential businesses and services.
• Advice and resources for hospitality businesses
• Advice and resources for retailers