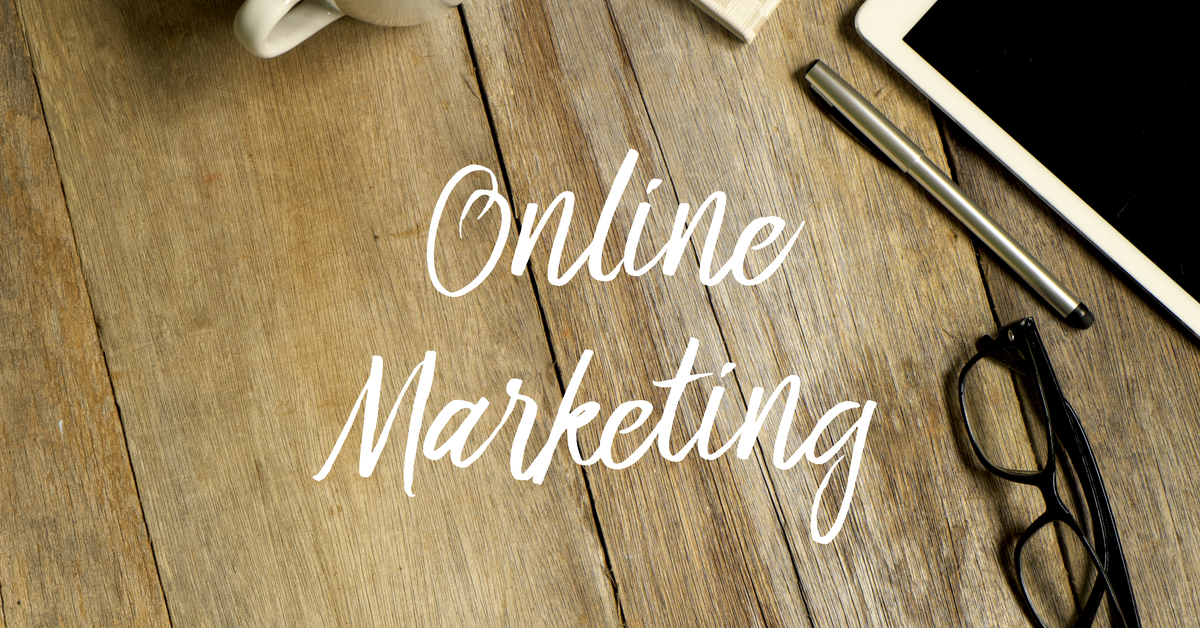 One common denominator between many small Kiwi business owners, is the general lack of time on their hands. Between managing staff, orders, stock, uniforms, invoicing, balancing the books and keeping the business afloat, even the most passionate of owners can become bogged down by the weight of the work.
Often in this scenario, one of the first things to be pushed to the wayside is a solid marketing strategy. Sound a little too familiar?
We get it. Sometimes, when things are ticking along well and you're feeling rushed off your feet as it is, adding the task of marketing to your plate can feel like a big ask. Outsourcing your marketing efforts is an option, but not if cash flow is an issue in your business.
What if we were to tell you that there are a few quick steps you can take, that'll boost your leads, increase your revenue and give your business a good shot at creating a brand story that your customers will love - all without having to put aside too much time?
Take a look at our five small steps to kick off your online marketing for your business, that you can action right from your laptop.
1. Map out your brand identity

This is an ever so important step that a lot of businesses skip over when they first come to creating a marketing plan: developing who they are as a brand. There are a few elements to this part, but the reward for putting in the time to create a cohesive message you want to send out to your audience and defining who exactly that audience is will be the difference between successful online marketing and a potential miss.
Grab your laptop, open up a word-doc (or a google-doc if you don't have Microsoft office) and make your way through the following. It should only take about 10-minutes.
What's your mission statement? This is the really key piece that should aim to tell your customers what you're all about. It could come in the form of a memorable tagline, or even a sentence or two, but it'll be the basis of the messaging you send out to your customers across every platform, from ads, to social media, to your website copy. It might even communicate a point of difference between you and your competitors. What's your business all about?


Who is your target audience (persona)? Here, we'd recommend sitting down and thinking about who your target audience is, and what realistically your 'customer' looks like. Ideally, you'll be able to base this off the clientele you usually serve. A target audience (or persona) doesn't have to be limited to one single type of person either - maybe you're a small hardware store who serves a mixture of gardeners, tradies and DIY Dads, or perhaps you're a Ponsonby Restaurant who serves a mixture of vegans in their early twenties and health-conscious management level execs - whatever it is, write it down, because that's who you're going to be talking to.


What are your marketing goals? Of course, it's difficult to achieve anything significant with your marketing if you're not sure what you're trying to achieve, or how to measure whether or not you've met your goals. Maybe you're looking to generate new business and capture leads, maybe you want your business to present as professional and be well respected, or maybe you want to create a buzz on social media. Make a note of what you want to do with your online marketing and how you're going to know when you've achieved it.
2. Get your website up and running (or optimise what you have)
If you don't already have a website for your business, this is the time to get one. When potential customers are searching online for which business to use to solve their immediate problems, one of the number one things they're looking for is legitimacy - and a working, visually appealing website is your businesses' online passport. It's what says to your customers 'I'm established and you can trust me', and if you can get this part right, you'll see a lot more customers at your doorstep.
Here's what to do to make sure your website sends the right message to your customers:
Make sure your website stands out. First and foremost, if the design and content on your website doesn't seem professional, your customers are likely to assume that you too aren't professional. Read through your content and your messaging with your target audience in mind - does what you're saying communicate clearly how you can help them, and what separates your business from the rest?
Test that your website is user friendly. As technology advances and people become increasingly time poor, their expectations of how user-friendly a website is becoming more and more demanding. Make sure you have fast hosting, an attractive user-friendly desktop and mobile layout, and from a user-journey perspective, your website makes sense. No one's going to stick around if it takes them five minutes to find your 'contact us' button.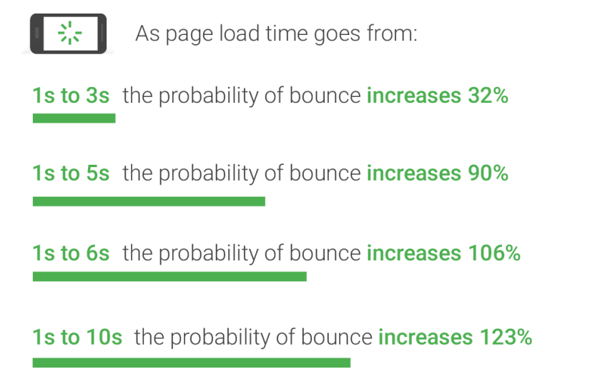 (Source: https://neilpatel.com/blog/google-pagespeed-insights/)
SEO audit your copy: 10-years ago, it was possible to gain real online visibility and appear in search rankings on Google with a lot less effort. Nowadays, utilising SEO best practice is increasingly important if you want to be seen and get a decent amount of traffic through your website. In short, that means incorporating popular keywords in your texts, meta descriptions and titles throughout your website, and increasing your pages 'authority' in the eyes of Google. If you're not sure how to do an SEO audit of your online content, you can read more about this here.
3. Go social

Social media is (and has been for a long time) one of the best ways to create a voice for your brand and interact with your audience on a conversational level. If you can create a following and use that to promote your products or services, you'll get your name in front of the right people, and keep your brand in the conversation. If you're not sure where to start, here are some tips to get you going:
Pick your channel wisely. Contrary to popular belief, being across every and all channels (Facebook, LinkedIn, Instagram, SnapChat etc.) isn't usually the best approach. Take it back to step one, and consider your audience - where are they most likely to be active online? A much better approach to social media is to focus on one or two channels where your audience are most likely to engage, and develop a strong following before you diversify.


Share genuinely valuable content. If you've used social media before, you'll already have experienced the frustration of following a page that only does a bunch of shameless self promotion. It's a great idea to share things you want to sell with your audience, but make sure that's not all you do. We'd recommending sharing articles that are interesting, pictures, memes, blogs, polls - anything that you feel your audience will love and that represents your brands voice. Your followers will thank you for it.


Stay engaged and active. Always remember that social media is inherently social. It's best practice to stay involved with the community you grow online by responding to comments, liking and sharing posts from your followers and just generally being active. It'll also have the added benefit of increasing your legitimacy as a brand - in social media terms, if you're active, honest and engaged, you can be trusted.
4. Make use of paid search
While SEO is a great way to organically make sure your website is seen, Google paid search is an even better way to make sure that your brand pops up when a relevant keyword is searched for online. That means that you're in front of exactly the right people, in the very moment they're in need. Perfect. Of course, that catch here is that paid search is paid, so you will have to part with a few dollars - but if you do it right, the ROI (Return on Investment) is worth it.
Paid per click ads. These are some of the smartest search marketing campaigns as the logic behind them is fairly simple: you bid for ad placement in a search engine's sponsored links, for keywords related to your business - then you pay the search engine a small fee for each click. It's smart, because you're only paying for customers who are actually interested in your service, and you have the opportunity to bid to rank higher than your competitors in search results.
Use keywords wisely. The best tip when deciding which keywords you want to pay for in Google, is to do the research before hand to find out what people are actively searching for, how much it costs to bid on these words, and how difficult it is to rank in the search engine for each keyword. The sweet spot (though sometimes hard to find) is a low cost, high volume keyword that's somewhat untapped by your competitors. There are a tonne of free keyword checkers out there to do the work for you.
5. Dive into content marketing
Last but not least, a highly recommending marketing technique is content marketing. The basis of this is simple; offer your audience relevant, useful content for free to establish your business as a thought leader and genuinely useful to your customers. Once you've built up a load of great content, you can promote it on social media, pay for ads leading your customers to your content, or simply host it on your website to increase your SEO rankings. So what is 'good content'?
Blogs: blogs are a great way to single-handedly help out your customers and get traffic through to your website. If you're stuck on what to write about, consider brainstorming the problems that your customers face, and write a blog or two with tips on how to deal with these problems. For example, if you're a builder, you might want to write a blog about 'how to fix a deck for summer'. Be helpful, knowledgeable, and you'll be at the top of their mind if they run into any issues.


Infographics, whitepapers, quizzes and guides: if you're ready to branch out from the world of blogging, and create downloadable content that' really useful to your audience, you'll open up a world of opportunities to generate leads and create new customers. The trick here is to consider what your business is an 'expert' at, and how you can turn that knowledge into something your customers need. Believe it or not, while it might feel counter intuitive at first, giving a way a little IP for free is one of the best known ways to get your brand on the map.
Online marketing is one of many ways to help your company stay on top in the changing face of business.
If you're looking for extra help in the payments space to get ahead, download our FREE survival guide and access all of the tips and tricks you need.