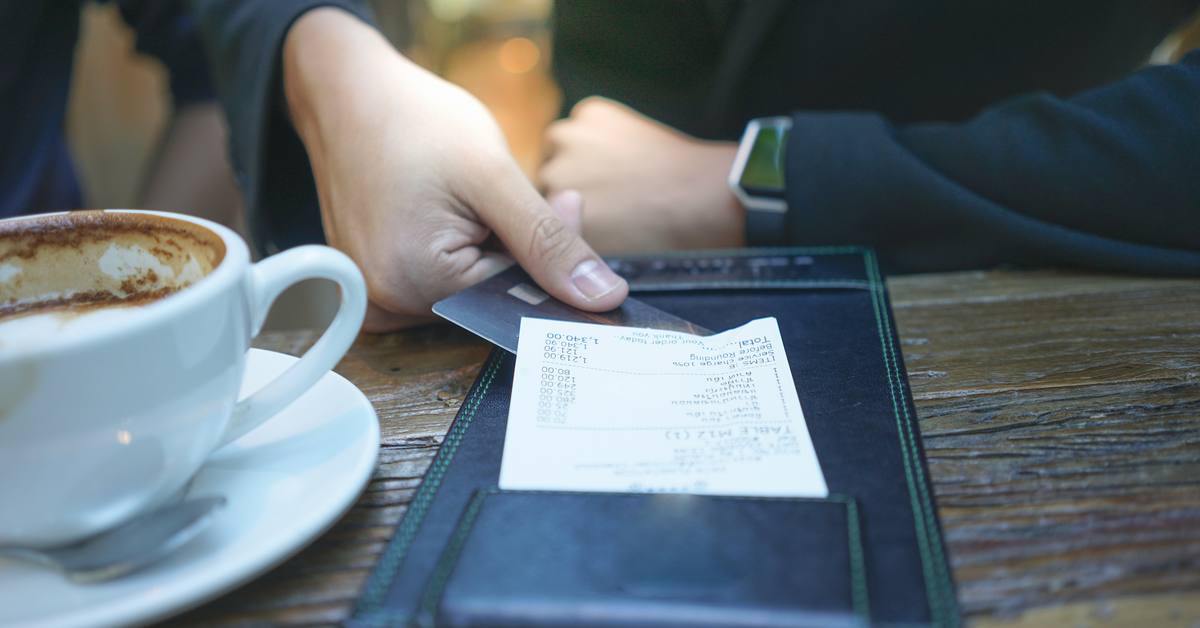 You own a bustling business and customers are coming through your doors, leaving satisfied and with a smile – except for the handful that slide out the door quickly, after racking up a fairly hefty bill over a few hours.
Unfortunately, in New Zealand, dining and dashing is becoming a prevalent issue across the country. You may have noticed the abundance of articles and news stories covering the infamous travellers who left a handful of local restaurants in the lurch in January this year, or perhaps partaken in the controversial debate over whether dine and dash was simply a 'civil matter' back in 2016.
Evidently, dining and dashing continues to be a contentious issue that vendors (particularly in the hospitality industry) face. In fact, according to a recent restaurant association survey, 14% of restaurant owners surveyed have noticed an increase in the number of customers coming to their establishment and intentionally leaving (or attempting to leave) without paying".
So, what are your rights as a business, and what measures can you take to prevent the business you've invested your valuable time and money into from being struck by dine and dash culprits?
We've investigated the options; keep reading for our findings.
Skip to the good bits:
What are my rights, by law, as a business?
We'll start off with the good news for business owners:
Just as running away from a taxi without paying for the service or taking goods from a store without settling the bill is considered a crime, so is dining and dashing from a restaurant without clearing the bill.
By law, blatantly leaving a restaurant without paying for a meal is considered 'an intention to obtain a benefit by fraud'. This means that your customer has entered your restaurant, sat down ready to eat their meal, placed an order and consumed the meal, with the intention to leave without paying from the very beginning.
The best course of action if this occurs is to call the NZ police immediately with details of the bill, security footage of the perpetrators and any further details you were able to obtain from their time in your restaurant.
From here, the police will continue to investigate and if the suspects are caught, they can be taken to court and charged for obtaining by deception. Charges of this nature can mean anything from conviction, reparation fines and possibly community work.
As for the bad news?
While dining and dashing is considered illegal in New Zealand, it's up to Police discretion as to whether the matter is to be further investigated or considered a 'civil matter'.
There have been a handful of instances in Auckland City where business owners have been left with a lot less answers than they'd had hoped after reporting a dine and dash in their restaurant.
However, even if your case isn't pursued as actively as you'd hope, it's important to report the crime to the Police and obtain an official Police report for insurance purposes.
As always, when it comes to tackling these situations (especially if they're of significant magnitude) it's always best to seek professional legal advice.
How do I handle a dine and dash?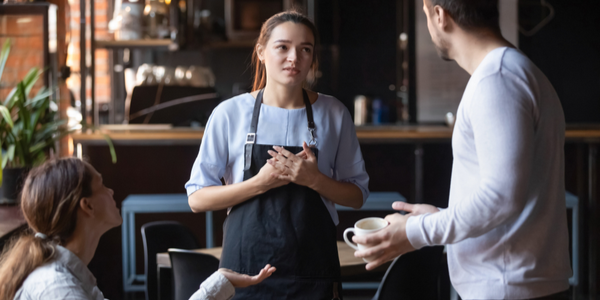 Now that you know what your rights by New Zealand law are, how do you go about confronting dine and dashers in your restaurant or bar? It's important to treat these instances as professionally as possible, as you'll want to stay on the right side of the law yourself, and not distract your valuable customers from their enjoyable evening in your establishment.
Here are a few examples of the challenges you may be presented with, and how best to handle them.
Can I perform a citizen's arrest?
Straight off the bat, unless you're an off-duty police officer or a trained and certified security guard, it's usually best not to perform a citizen's arrest. As per the Crimes Act 1961, shop staff or security guards can forcibly prevent you leaving the shop only in two kinds of situations:
Expensive items – if the things they suspect you of stealing are worth $1,000
Night time – if it's between 9.00 pm and 6.00 am (when you're in an all-night service station for example)
As you can probably tell, these laws are written with retail stores in mind and the value of what your 'dine and dasher' is obtaining by deception in your business might not be immediately clear, which means you're operating in a fairly grey space.
If you're not certain, take the back seat and call the Police immediately.
The patrons in question were dissatisfied with our service, can they leave without paying?
According to consumer.org.nz, in most instances the answer to this is no. If a customer makes a reservation at your restaurant, places an order and eats their meal, they're obligated to pay for the service they've received.
However, there are a few instances where as the business owner, you might have to allow non-payment. For example, the Food Act 2014 says any food on sale must be sound and fit for human consumption. This means that if your customer has found something in their food (like glass, for example) that means it's clearly not safe for consumption, and they've left without paying a result - that's on you.
Generally, if the reasoning is simply dissatisfaction and they've eaten their meal, they're obliged to pay full price. Of course, if you work in hospitality, you'll already know that often it's best to ask for feedback and offer a resolution, to preserve your reputation and change your dissatisfied customers mind.
Should I give people the benefit of the doubt?
Realistically, there will be a few customers that do genuinely forget to pay, leave their credit card behind accidentally or find they're a few dollars short after overspending a little. It happens.
In fact, in a recent article, Auckland café Crave revealed that their establishment lost $200 in one day due to customers leaving without paying – which they claim isn't far off a usual day for them. However, the owner also disclaimed; "It's hard to know [when genuine or not] but we do get some people who come back the next day to pay, once they realise it".
There are some people who will genuinely make a mistake and it's up to you as the owner or manager how to deal with these scenarios when they arise, so use your best judgement to decide whether the instance was in fact a dine and dash or an innocent accident.
How do I prevent people from leaving without paying?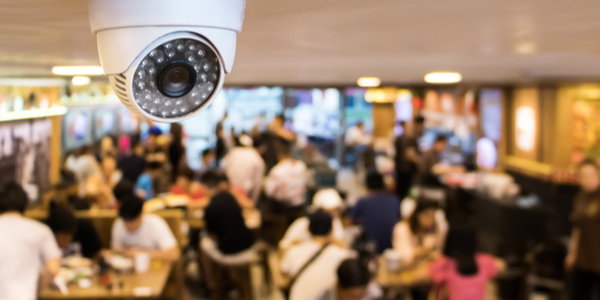 The best way to manage the unfortunate reality of hospitality dine-and-dashers, is to make sure you've got the preventative measures in place from the get-go. There are a few simple things you can do to position your business as safe and protected from dine and dashers:
Make sure that you have the right insurance policies covering your restaurant or hospitality business from theft and any significant losses is a step in the right direction. The reality of the hospitality industry is that these things do happen, so make sure that whether the perpetrator is caught or not – you're covered.
Look into your businesses' security features. If someone was to up and leave your business right now, would you easily be able to look back and identify them? If the answer is no, it could be time to invest in better security measures.
The option that we'd recommend highly, is installing an EFTPOS terminal that supports pre-authorisation.
Processing a credit card pre-authorisation transaction in advance of supplying your goods or services helps secure the revenue you expect to receive, before you invest your time and resources into providing your services.
Credit card pre-authorisations allow you to check that your customer has enough credit available to pay the expected cost of your goods or services by putting a temporary hold on funds when your customer arrives at your establishment. You can also use a pre-auth solution called 'status check', which validates that the card isn't blocked due to being stolen, but doesn't hold any funds on the card.
Sounds pretty good, right? No more holding a credit card at the counter without knowing whether it's got the funds or not.
If you're interested in finding more about how pre-authorisations might be able to help your business grow and reduce the risk of a dine-and-dash occurring, download our latest guide FREE: A Guide to Credit Card Pre-Authorisation.
While you're here, why not take a look at our other hospitality blogs, including; how to motivate staff, growing your restaurant and corporate social responsibility?
Editors note: blog content updated on April 28, 2020