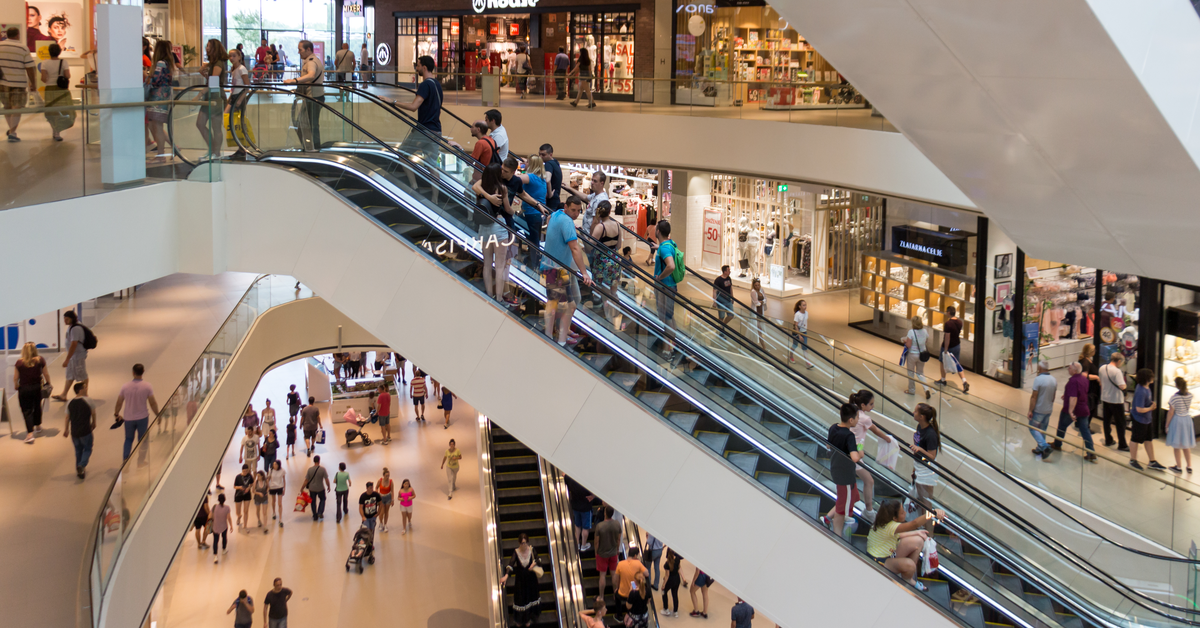 If you're a Kiwi retailer looking to boost your sales and keep a keen eye on international market trends, November is one of the most important times of the year to do so. There are a few key dates coming up that grow year-on-year and have seen sales records broken, right here in NZ.
Here's everything you need to know about these (sometimes unknown) retail occasions, and how to effectively harness their market power.
Want more tips and ideas for maximising sales? Download out our 21st Century Merchant Survival Guide
November 11: Singles Day

A phenomenon that is known as one of the biggest retail days of the year that is almost entirely overlooked by Kiwi Retailers, is 'Singles Day'. In fact, in 2019, 76% of Kiwis claim they've still not heard of the shopping festival.
What is Singles Day?
A movement that began as an anti-Valentines Day protest by single Chinese people in the 1990's, has steadily grown into a globally celebrated occasion over the past three-decades and one of the biggest retail days. If you've got a keen eye for detail, you might have noticed that the date that Singles Day is celebrated (November 11th) is written as 11.11, or "one-one-one-one" - which is no coincidence.
However, Singles Day really picked up traction in 2009 when retail giant Alibaba (China's Alibaba equivalent) commercialised the holiday, with 17 retailers offering discounts to customers in celebration of the event. When comparing to the 180,000 brands that participated in Singles Day just last year, you can clearly see how the holiday for retailers has exponentially grown.
Despite the global notoriety, there's a reason that you might not have come across the term 'Singles Day' before - it's not widely celebrated or taken advantage of by New Zealand retailers yet. If you take a look at the retail statistics, you'll quickly see that Kiwi merchants who aren't in the know (especially considering the Chinese residential and tourist population in NZ) are missing a trick.
Alibaba clocked US$30.8 billion ($48b) worth of sales on Singles' Day last year, while New Zealand retailers that participated in the event made millions of dollars in revenue from online sales.
Last year on Singles' Day NZ Post delivered almost three parcels a second
About 1.8 million Kiwis shopped online last year, spending a total of $4.2 billion, with a significant portion of this spending requiring items to be delivered.
It's undeniable that despite the seeming national invisibility of the day, the market impact on both NZ and international retailers is growing.
How can retailers make the most of Singles Day?
If you're an Kiwi retailer, there's a real opportunity to make use of an international retail holiday and be one of the few merchants in New Zealand to harness the market power of the trend.
1. The first way to make the most of the holiday is simple: promote it. We'd suggest creating a campaign around the holiday and marketing discounted prices or a holiday-specific sale to appeal to a Chinese audience (ideally with a Kiwi audience crossover). If you have an online store, this is particularly relevant as you'll be able to take advantage of the volumes of customer searching for Singles Day - which is a lot of traffic.
2. Get on-board with WeChat Pay and Alipay as a payment solution. If you haven't yet checked out our blog on the power of Alipay in attracting Chinese customers and growing you're average spend, the most important thing to note is A recent Nielsen research study of Chinese international travellers found that 93% would spend more money on their overseas holidays if merchants made mobile payments available.
We think the equation here is pretty simple:
A payment solution that suits the needs of Chinese customers + a holiday widely celebrated by the Chinese population that's gaining traction in NZ = more transactions of higher value for your retail business.
If you're interested in finding out how easy it is to enable WeChat and Alipay acceptance on your EFTPOS terminal in preparation for next years' Singles Day customer influx, you can find the details here.
November 29: Black Friday

Towards the end of November each year, retailers are impacted by one of the more popularised American retail days, 'Black Friday'. Unlike Singles Day, Black Friday is somewhat more notorious and recognised in New Zealand, with Paymark figures from 2018 suggesting that Black Friday sales have in fact surpassed boxing day sales in NZ ($69.7m on Black Friday vs. $68m on Boxing Day).
What is Black Friday?
The given name for the day after Thanksgiving in America is 'Black Friday' and has been used to officially mark the beginning of the holiday shopping season, leading up to Christmas. However, the term itself was popularised when a story appeared in print in 1966 in The American Philatelist (a stamp collectors magazine), and was adopted by the Philadelphia Police Department to describe the traffic jams and crowding in department stores.
Since then, the commercial holiday has globalised and is now celebrated as an opportunity for keen shoppers to take advantage of unheard of savings in their favourite retail store, with the holiday no longer just limited to a single day, but often extended across up to three days (the whole weekend).
When you take a look at the New Zealand statistics, it's easy to see that there's been huge growth in sales on Black Friday, year-on-year:
Kiwis spent $442 million over the Black Friday weekend, up more than 85 per cent from the $238.2m spent last year.
Taking into account all spending over the Black Friday weekend, including food, liquor and fuel, the total spend came in at around $442m in 2018.
Spending is certainly increasing year on year and in inflation adjusted terms ... we're actually spending substantial more on per capita and an inflation adjusted basis than we were 20 years ago.
It's clear to see that not only are Kiwis becoming more and more active in retail on Black Friday, but they're willing to alter their spending patterns. While traditionally Kiwis would wait until Boxing Day to spend their hard-earned cash in retail stores, they're now willing to part with their coins a whole month earlier.
How can retailers make the most of Black Friday?
If you're a Kiwi Retailer looking to get on-board with the Black Friday retail trend, here's what you need to know.
1. Plan a sale and make the most of foot traffic and online searches. The idea underpinning Black Friday is 'unbelievable discounts', with 42% of Kiwis expecting savings of at least 30-60%. It's all about communicating a sense of urgency and setting prices that are available for a very specific and limited time, that wont be repeated again. Plus, with a reported 53% of Kiwis intending the browse in store, expect an increase of foot traffic past your store.
2. Traditionally, Black Friday implies that savings will be found in-store, rather than online (although many retailers do extend their offers to their websites). With this in mind, it's really important to make sure that your payment solution is running efficiently and ready to go before the day arrives. If you haven't already considered contactless payment as a solution or installed your EFTPOS terminal in store, now's a good time to get it done. Remember, the smoother the experience at the till, the happier the customer - and who doesn't love repeat business?
December 02: Cyber Monday

Okay - we know this one isn't technically in November, but it is in the upcoming month and quickly approach, so now is the time to make sure your store is ready to go. Originally coined in 2005 by the National Retail Federation and quickly becoming one of the biggest online shopping days of the year, Cyber Monday was created with the intention of allowing shoppers an alternative way to take advantage of pre-holiday deals, without having to battle the crowds in store.
What is Cyber Monday?
Initially, Cyber Monday was positioned as Black Friday's online sister, and set to occur the first Monday following Thanks Giving every year. However, with the competitive nature of retail, these dates have begun to blur a little as some stores extend Black Friday sales all weekend long.
The popularity of Cyber Monday in NZ is most easily tracked by the volume of customers logging in and making online purchases year-on-year. In fact, NZ Post's recent The Full Download 2019 report showed that Kiwis are shopping online more often and spending more, with online shopping 'holidays' such as Singles' Day, Black Friday and Cyber Monday becoming a major factor in our online shopping habits.
Shoppers are already very aware of Cyber Monday, and are factoring it in to their purchasing decisions - so much so that it's affecting nationwide trends.
When comparing the opportunities that Cyber Monday offer retailers to those of Black Friday, it's important to note that:
Overall 1.8 million New Zealanders shopped online in 2018, spending a total of $4.2 billion
Online shopping grew 16% in 2018 – that's eight times faster than in-store shopping
78 million were parcels delivered by NZ post last year, and the postal service is gearing up for its biggest year yet, upping capacity to include 185 additional flights, 27 additional trucks, 1,500 additional delivery runs and 200 extra vans.
If there's one important takeaway from these statistics, it's that online shopping is growing, and a holiday that's tailored to the thousands of individuals in NZ that prefer to shop online is an undeniable opportunity for sales growth.
How can retailers make the most of Cyber Monday?
If you're an NZ business looking to boost your sales through Cyber Monday, there are a few strategic points to consider:
Firstly, if you haven't already expanded your sales options from in-store only to also available online, the statistics that support making the transition to an online domain speak volumes.
If you do have an online store, make sure that you're marketing your online store and your Cyber Monday discounts prior to December 2nd, to direct traffic to your site. Get people excited beforehand.
We'd also suggest creating deals that cater to the online audience specifically. For example, we know that shipping is a challenge that online-shoppers specifically face, so offering free shipping might be an enticing sales technique for Cyber Monday.
Remember, people are geared up top buy and have cash at the ready to spend. Take advantage of this shopper's mentality by implementing tactics to encourage impulse buys, exclusivity, up-sells and discounts.
Finally, to any New Zealand business who's looking to ramp up online sales, make sure that your online payment solution is ready to go and capable of handling an increase of traffic volume. There's no bigger inhibitor of sales online than a checkout process that simply doesn't work.
Want more tips and ideas for maximising sales? Download out our 21st Century Merchant Survival Guide
Check out some of our Kiwi retailer case studies such as Elemental Eats, St John's and The Caker to see what makes them tick!
Editors note: blog content updated on April 20, 2020