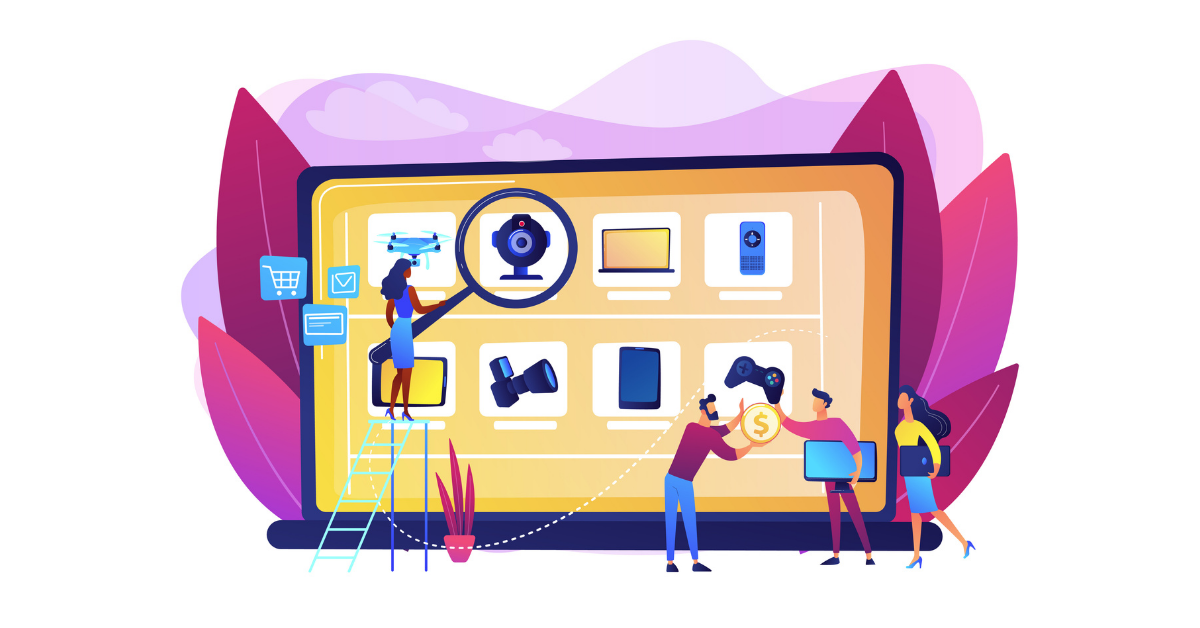 Shopping carts have come a long way since the baskets and trolleys in a brick and mortar store. An online shopping cart not only creates a seamless shopping experience for your customers, but also provides a safe and secure portal with a variety of payment options to choose from.
Keep reading to learn more about why online shopping carts are an important part of an eCommerce business, and how it will help you convert more sales and delight your customers.
What is an online shopping cart?
A shopping cart is software that allows customers to browse and purchase products and services online. Essentially, a shopping cart aims to create the same experience that a brick and mortar store would, where customers can find what they need, before heading over to the checkout to complete their purchase - all from their computer or mobile device.
The software facilitates payments, but it also collects and distributes important information needed by the merchant, payment processor, and the bank.
A Verifone hosted checkout provides a simple and secure option that integrates with a number of shopping cart plugins, such as WooCommerce, PrestaShop, Magento and OpenCart. The payment process is effortless and makes actions like issuing refunds easy. Take a look at how the Verifone checkout process works in the video below.
Why are shopping carts important?
At your local supermarket, you'll find shelves with products and price labels, maybe a few specials or discounts, and usually a checkout counter with multiple payment methods. An online shopping cart carries out all of these functions, as well as a few additional features that will make running your online store even easier. Using a shopping cart that aligns with your business needs will help you to:
Improve the customer experience
Your customers will be able to shop around the virtual aisles of your store and move through the payment process with ease. A shopping cart that functions well should provide a clear path for customers and shouldn't slow down or get in the way of sales conversions. A better payment experience with a range of payment options will keep your customers coming back.
Increase your conversions
Anyone who has made an online purchase knows that a complicated payment process will put most people off - so it's important that you don't make your customers jump through hoops during this critical stage of the experience. In fact, a survey by the Baymard Institute found that 17% of shoppers abandoned checkout because the process took too long and was too complicated. So it's essential that the shopping cart on your eCommerce site is straightforward and simple to follow.
Gather important data
Learning about how your customer likes to shop and understanding their behaviour by gathering useful information will allow you to tailor each individual experience with different offers and promotions. This way you can personalise marketing based on the customer's interactions with your site, making them more likely to convert.
How to streamline the purchase process:
1. Autofill forms
Shopping cart software solutions usually offer autofill as a built-in feature, and will allow the shopper to automatically populate the form fields with information already saved in their browser. This includes the customer's name, address, phone number, and email address, which makes the process quicker and easier.
2. Integrated payment options
Providing more payment solutions for your customers will convert more sales by allowing them to shop in a way that works for them. Aside from the usual debit or credit card payments, integrated solutions such as PayPal or Apple Pay can be used to link a customer's account quickly. Third-party payment plan options like AfterPay and Laybuy enable the shopper to pay off a purchase over a set period of time, and have also grown in popularity over the last few years.
3. Guest Checkout
Sometimes customers don't want to create a new account when shopping for one-off items, so a guest checkout option will also improve sales conversions. Giving customers the option to shop without registering reduces some of that friction and provides a streamlined shopping experience. Once your customer has made a purchase, you can still encourage them to create an account on your website in the confirmation email, but it's more beneficial to give them the option first.
An eCommerce website without a shopping cart is like a brick and mortar store without a checkout - it serves as a critical part of your business and will improve the customer experience, as well as enable more sales. This powerful technology will seamlessly integrate into your website and not only help you to learn more about your existing customers, but should also help convince your new customers who aren't quite sure about making a purchase.
Check out this page to learn more about how the Verifone payment plugin will integrate with your WooCommerce site. And if you've got more questions about your payment solutions, get in touch with the team today!