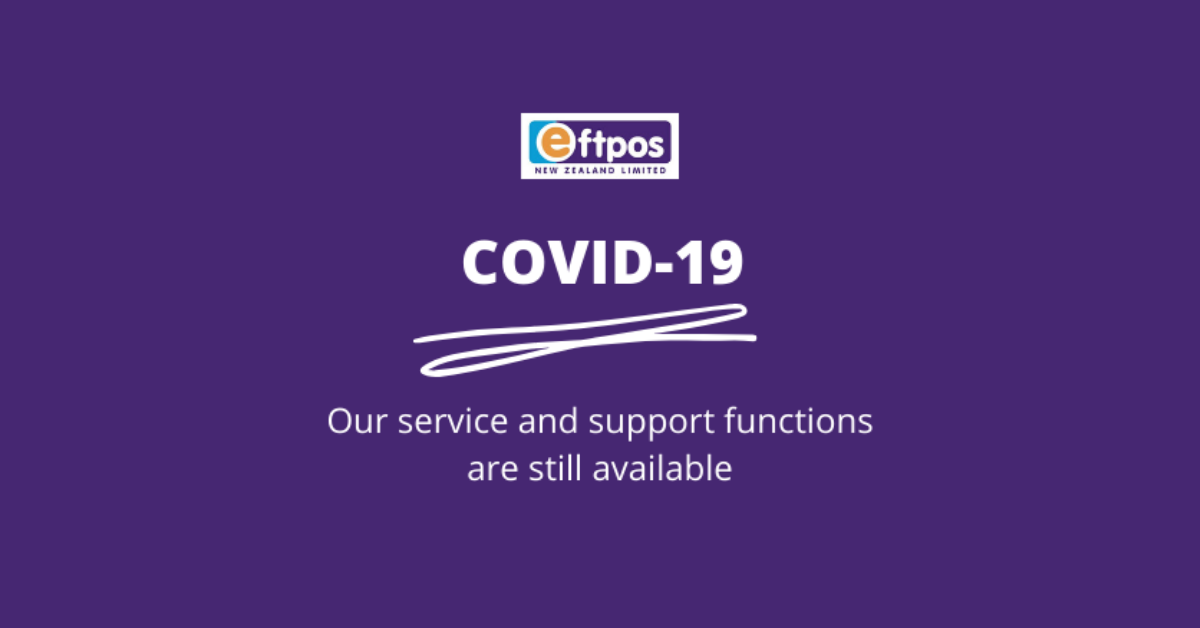 Our customer service team and technical support helpdesk will be available at all COVID-19 Alert Levels, should you need help with your account or technical support with your device.


We are currently experiencing a significant increase in call volume. We're working as hard as we can to get to as many enquiries as we can, but please expect some delays. Our apologies for any inconvenience.
Eftpos NZ Customer Service is available 8 am - 5 pm, Monday-Friday:
Call 0800 EFTPOS (0800 338 767, option 4).
Eftpos NZ Technical Support is available 24/7:
Call 0800 EFTPOS (0800 338 767, option 2)
If you're exploring adapting your business in response to COVID-19, we can help. Our team of EFTPOS experts are working remotely and are available to discuss your payment needs.
Eftpos NZ Sales is available 8 am - 5 pm, Monday-Friday:
Call 0800 EFTPOS (0800 338 767, option 1)

COVID-19 Resources for businesses
• Eftpos NZ COVID-19 Info Hub: Get the latest updates, information and advice from us.
• MBIE guide to workplace operations at COVID-19 alert levels.
• Government information for employers, employees and essential businesses and services.
• Advice and resources for hospitality businesses
• Advice and resources for retailers
Editors note: blog content updated on 20 April, 2020