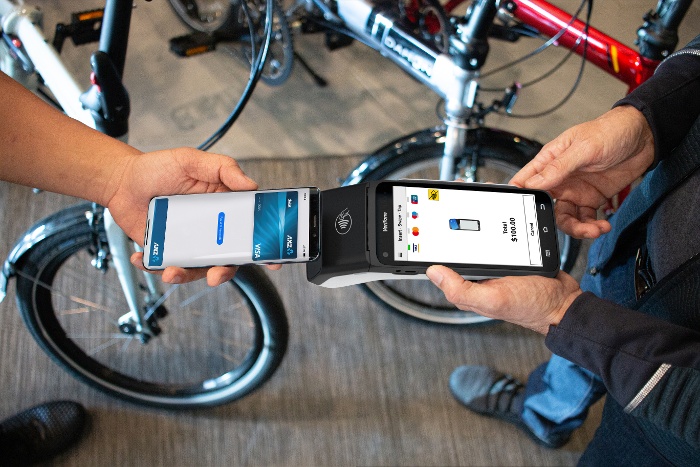 Last year we announced that we are the first terminal provider to bring Android payment terminals to New Zealand businesses with the launch of the Verifone Android Carbon Mobile 5 EFTPOS terminal. Soon we will be launching the next device in our Android line-up, the Verifone T650p.

Features and functionality
The first market launch of the T650p will deliver a portable payment device equipped with all the basic payment features merchants expect, plus some exciting new ones.
The T650p can:
email receipts
capture signatures on-screen
provide detailed transaction reporting on the device
assign different refund limits to cashiers and managers
match refunds back to the original transaction
surcharge contactless debit and credit cards
ensure all of your customers can make payment independently and securely with advanced accessibility
...and more!
Further releases will bring more functionality to the device, including POS integration.

Powerful portability
Take payment at the counter, at your customer's table, in the aisle, at the kerb, trade show or market, or on your customer's doorstep! The T650p is a lightweight powerhouse that goes where you go. With Wi-Fi and 3G/4G connectivity, ergonomic and slim design, a long-lasting battery and fast charging, this terminal is built for portability. Perfect for grab and go use!
As well as Wi-Fi and 3G/4G connectivity, the T650p pairs to an Ethernet feature base, supported by Bluetooth® for both charging and portable connectivity. With single- handed drop-in and removal the T650p feature base supports grab and go simplicity during even the busiest hours of your business day.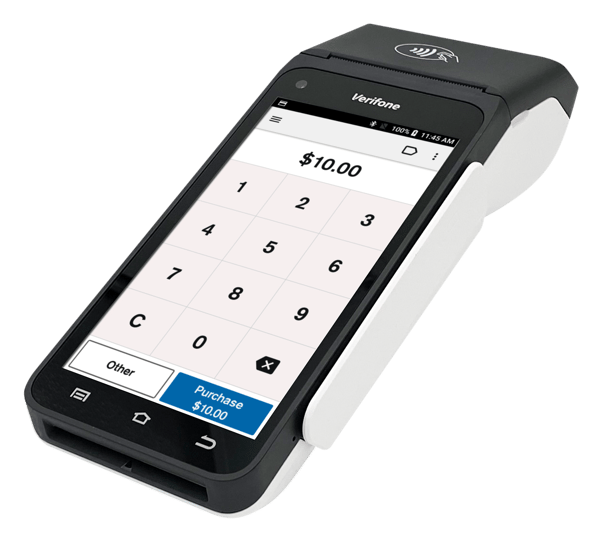 Keep up with customer expectations
Intuitive and easy to use with clear on-screen prompts and alerts, Verifone Android devices make taking payment simple for you and your customers. With a stunning 5.5" capacitive touch screen and high-quality audio, the T650p is the perfect device for engaging your customers from the moment of interaction.
Keypads are a thing of the past! The T650p has a large, vibrant full touchscreen with a virtual keypad, This makes the device more resistant to liquid damage than traditional keypads and easier to clean and sanitise.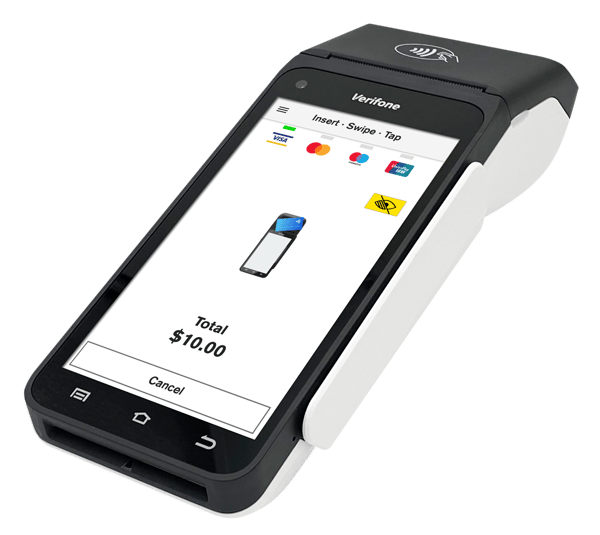 Safe, secure, future-proofed
Secured with the latest PCI PTS 5.X payment device security, the Verifone T650p is compliant until 2029. Back every transaction with end to end security and safely accept payments from cards and contactless devices. And, with Verifone's secure OS based on Android 8, in future you will easily – and safely – be able to extend and customise the device's capabilities with business apps for point of sale, loyalty, inventory management and more. Learn more about app-enabled payments here.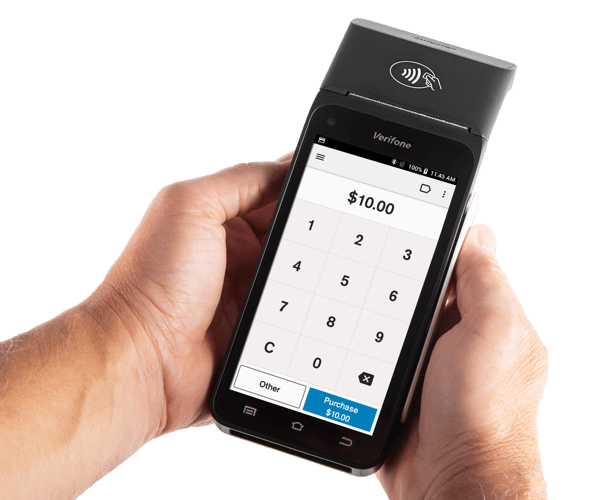 Good news for Eftpos NZ customers!
We'll be upgrading our entire fleet to Verifone Android EFTPOS devices, so if you're an Eftpos NZ customer, you get one. Eftpos NZ customers can sign up for priority upgrade.
Not an Eftpos NZ customer? Now is a great time to join us. Make the switch now and you could get 12 months free terminal rental.