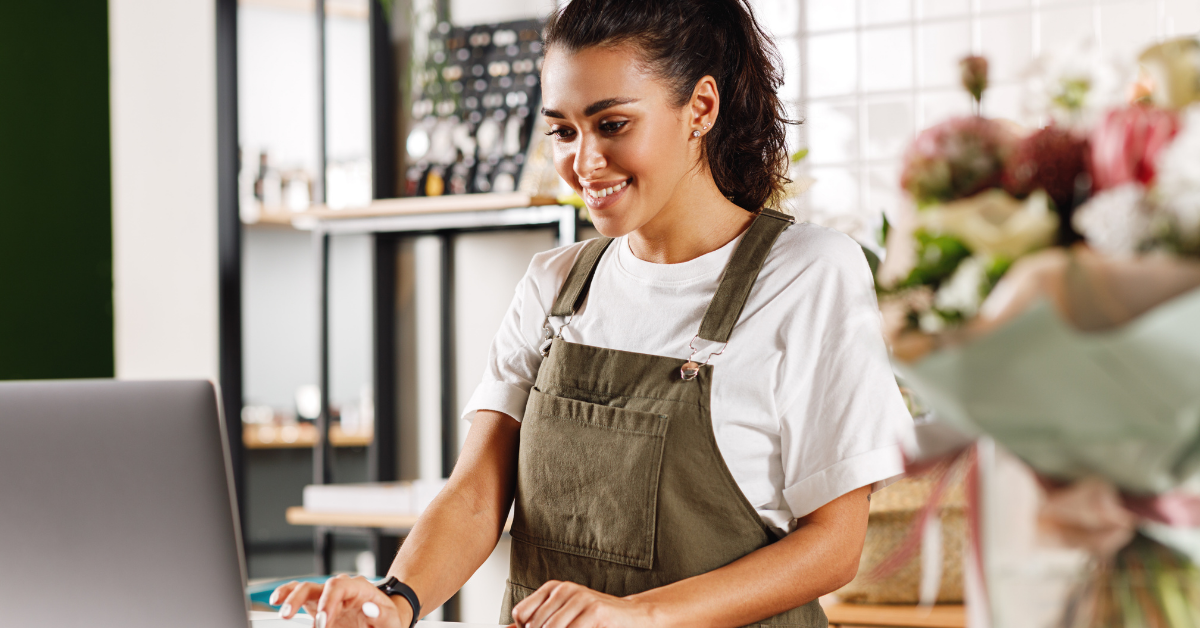 If you're looking for an easy, reliable way to start selling online, WordPress and WooCommerce work together seamlessly so you can get your online sales up and running with no drama.
If you've never created a website before, don't panic! You can create your own online store from scratch without breaking the bank or needing to do any coding. Using WordPress and WooCommerce together, you can create a brilliant e-commerce website that has the flexibility to grow with your business.
If you already have a live website on WordPress, jump down to step 3 to start adding WooCommerce to your site.
Learn how to create your e-commerce website using WooCommerce:
1) Choose your domain name and sign up to a hosting provider
Your domain name is your website's address on the internet, and it's what your customers will type into their browsers to find your site. Here are some guidelines for choosing a great domain name:
The most obvious choice is a good choice: think about what your customer might type into their browser without already knowing your website's address
Shorter is better: keeping your domain name short and sweet will make it easier for customers to remember and easier to type
Research first: you don't want to spend too much time developing the perfect domain name only to find it has already been taken! There are helpful tools online like leandomainsearch.com which can suggest domain names based on your keywords and show you what is currently available.
Hosting is where your website lives on the internet. Every website on the internet needs web hosting to exist online. There are plenty of hosting providers around (here's a list of the best hosting providers), but because you are building your site on WordPress, we recommend using Bluehost.
Bluehost is widely known as being the best hosting provider for WordPress, and comes with automated set up for WordPress. For a small price tag, Bluehost delivers plenty of perks, including:
Free domain name for your 1st year
Free SSL Certificate (important for your website's security)
1-Click WordPress Install
24/7 Support
2) Install WordPress
The next step is to create your account with WordPress and get started with building your website.
WordPress is a CMS (Content Management System) that millions of businesses around the world have used to create their websites, in fact, 39% of the web is built on WordPress! You'll need to configure a few basic settings once you've created your account and logged in, and WordPress has an extensive knowledge base which can guide you through the process. If you made the decision to sign up to Bluehost as your hosting provider, this part of the process will be even more streamlined.
3) Install and Configure WooCommerce
WooCommerce is an e-commerce plugin that will give your website the core functionality you need to sell your products online and ensure a smooth customer experience at the online checkout.
If you're wondering what a plugin is, it's exactly what it sounds like! It's a tool that you 'plug in' to your WordPress website to give it additional functionality. Part of what makes WordPress so popular and versatile is that there is a huge library of (often free!) plugins that you can install to improve your website.
Once you've learnt the basics of how to use WooCommerce, it will support the growth of your business by enabling you to manage thousands of products and customers, all from one platform.
4) Add your content
When you're all set up, it's time to start adding your content and making your website look great! Here's a quick run-down of the content you'll need to add to your website:
Choose a theme that defines the look and feel of your website. As a general rule, keep it simple and on brand. White space is your friend! Luckily, WordPress makes this easy by providing a library of themes that you can customise with your own colours, fonts and imagery.
Add your products to WooCommerce. If you want to sell them online, you'll have to add them to your online store first! WooCommerce provides

straightforward support guides

that will help you get your products up and running in no time.
Add content that converts. Taking the time to make sure you have great product images and product descriptions will help your sales conversion. Take a look at the websites that you love to shop on and think about why you like them - consider how their product imagery and the way they've described their products influences your purchase decisions.
5) Extend your WooCommerce
One of the benefits of building your e-commerce website using WordPress and WooCommerce is that you have the choice to add plugins and extensions that will improve your site and make running your business online much easier.
WordPress has a huge library of plugins, and there really is a plugin for everything! Here's a few examples of the types of plugins you might want to consider:
Integrate your website with marketing tools such as Hubspot or Mailchimp
Choose a payment gateway that works with your existing finance systems
Add a live chat pop-up box to your website so you can provide instant customer support
Take bookings or sell tickets for events or courses
Add forms to your website - a classic method for helping customers get in touch with you.
You're just about ready to launch!
Once all the pieces are in place, complete some test orders to make sure everything works as it should. Put yourself in the shoes of your customers and see how easy it is for them to browse your site, add products to their cart, and complete the payment process.
Then from the business side, check that the order has appeared in WooCommerce, that it contains all the information you need to deliver to the customer, and that the transaction has successfully completed. If everything looks to be in order, you're ready to go live and start selling!
WordPress and WooCommerce are well-established, reliable tools for helping you create the perfect online store for your business. When in doubt, head to their extensive support site which has everything you need to know about using the platform.