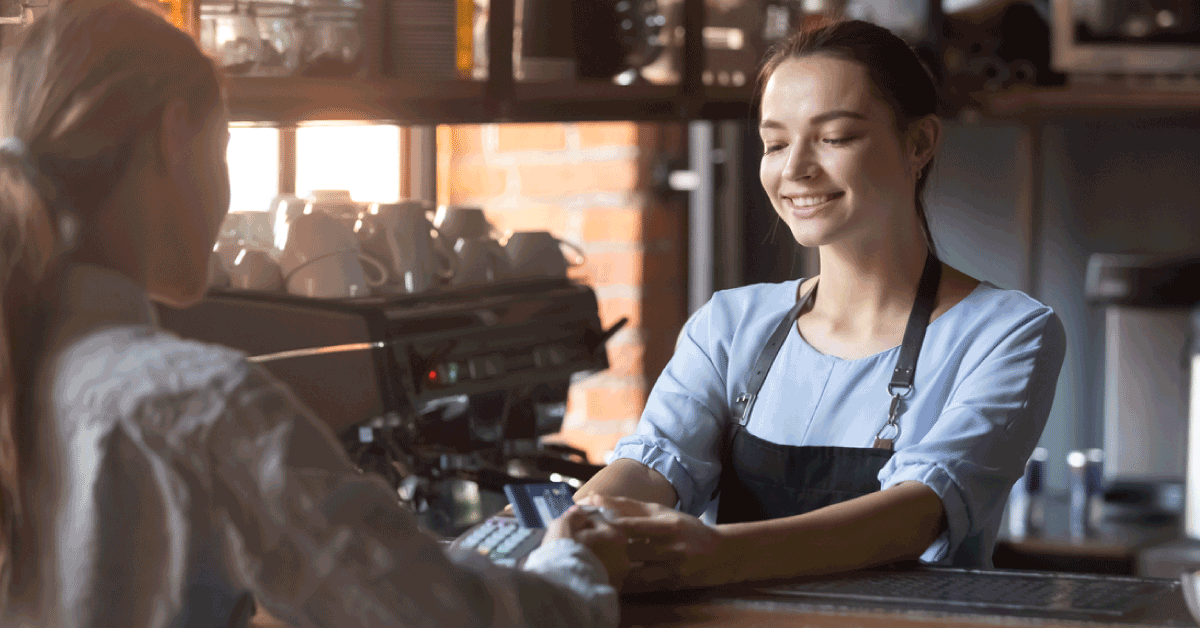 Your hospitality business has hit the ground running, punters are flooding through the doors and are delighted by your services - but are you making the most of your revenue stream? In a fast-paced hospitality environment where spare time is low and customer turn over is high, it's fundamentally important to have control of your POS system and make it work for you.
But how to know which payment option is best for your business?
We're here to help! We've put together a quick guide on what to take into consideration and the perfect Eftpos options available to suit the hospitality industry.
Understand your customers
The perfect customer experience in the hospitality industry begins with knowing exactly who your customers are, and tailoring your service to meet their individual needs.
If you wow a customer from the beginning to the very end of their time with you, they'll be more likely to return and - even better - spread the word about your business to their friends and family.
Who are your customers?
Take a look at the average patrons coming through your doors daily. When we look at who our customers are, we tend to make assumptions on who we think we serve regularly, which doesn't always accurately reflect the truth. When creating a profile or persona of your clientele, consider taking note of:
Age
Gender
Average spend/income
Once you have an understanding of who you're providing a service for, you can tailor your service accordingly.
What are the industry statistics on hospitality customers?
Now that you know who your business serves - here's what the industry has to say about what hospo customers want.
46% of the surveyees suggested that they want to be treated as a 'human'
This one's a no-brainer - most people want to feel as though you care about their day, and that they're receiving the best possible experience. Ask how their day is going, how you can help them better, and be friendly from start to finish.
46% of hospitality customers said they want restaurants to surprise them
This is the part where you go the extra mile to show your customers how your business is different from the rest. It may be offering options to suit their dietary needs, going out of your way to offer something free on birthdays, or delighting them with memorable food. Whatever it is that you do differently, take each customer as an opportunity to stand out.
52% of customers said they want to feel empowered when dealing with a hospitality business
If your customers have a complaint or a suggestion for what you can do better, be open to hearing it. Customers want to feel like you care whether they have a good experience or not and are willing to put them first. Plus, it's a great way to discover your customer's pain points and rectify them before they grow.
Identify payment hurdles
You know who your customers are and are tailoring your services to engage, empower and delight them - but is it effectively generating revenue streams?
One of the most painful parts of the hospitality industry for customers is making payments at the end of the service. Imagine, you've had one of the best meals in the city, have been treated with care by a wonderful waiter, you're ready to pay and are so delighted you're willing to tip - but there's a large line at the counter, the business doesn't offer split payment, and you don't have any cash in your pockets to add to the tip jar.
Ensuring that the final part of the process for your customers is a smooth transition begins with putting yourself in your customer's shoes and identifying any payment hurdles.
If you're quite busy with lots of tables, is there often a queue for payment at peak times?
Is your restaurant layout crammed for space and bustling with waitstaff, making it difficult to get to the counter?
If you wanted to tip a waiter, could you do it in one easy payment with a card, or is scrambling for change required?
Is there room for error when tallying up the costs - are your customers left worried they were charged for an extra drink or side?
Are your patrons predominantly foreign language speakers, making English-based transactions difficult?
It's questions like these that hospitality businesses need to be asking to ensure that there are no hiccups in the payment process. If any of the answers are yes, it's time to look into a better and more sustainable payment solution to help you customers have a smooth experience and secure your revenue streams.
Let Eftpos NZ make payments easy
Once you have your target customer in mind and have identified any payment hurdles, you're equipped to find the perfect solution to suit your business and customer needs.
We've got a bunch of great solutions that we've developed specifically with the hospitality industry in mind.
If your customers are predominantly Chinese, this is a brilliant solution that allows payment via a currency and method that your customers are familiar with. You'll have the advantage of serving in both the domestic and tourist Chinese markets with Alipay and WeChat.
You provide stellar service - offer your customers the opportunity to give tips electronically without reaching into their pockets for change by tipping at the terminal. We even provide a powerful reporting feature which allows you to allocate tips to your team fairly.
You can take your payment service mobile, by selecting a portable payment device that operates connected to Wi-Fi or 3G. Taking payment from customers at their table at the end of service prevents any long lines or confusion on which bill is for which customer.
There are plenty of other Eftpos solutions available for the hospitality industry that you can explore here.
If you're looking to elevate your business to the next level, we've put together a comprehensive 'Growing Your Hospo Business' guide, which you can download for FREE.