Think your point of sale is just about getting paid? Think again! Your EFTPOS payment solution is just like a member of your team, working hard every day to bring in your hard-earned revenue and leave a lasting impression on your customers.
It's worth getting to know your way around your EFTPOS set-up properly and investing in your payment solution to make sure you're getting the most out of it.
In this comprehensive guide, we'll discuss the benefits of EFTPOS and give you some quick tips for getting the most out of your EFTPOS solution.
Contents:
2. Focus on your in-store checkout experience
3. Value-added apps and services
1. Why cashless payments?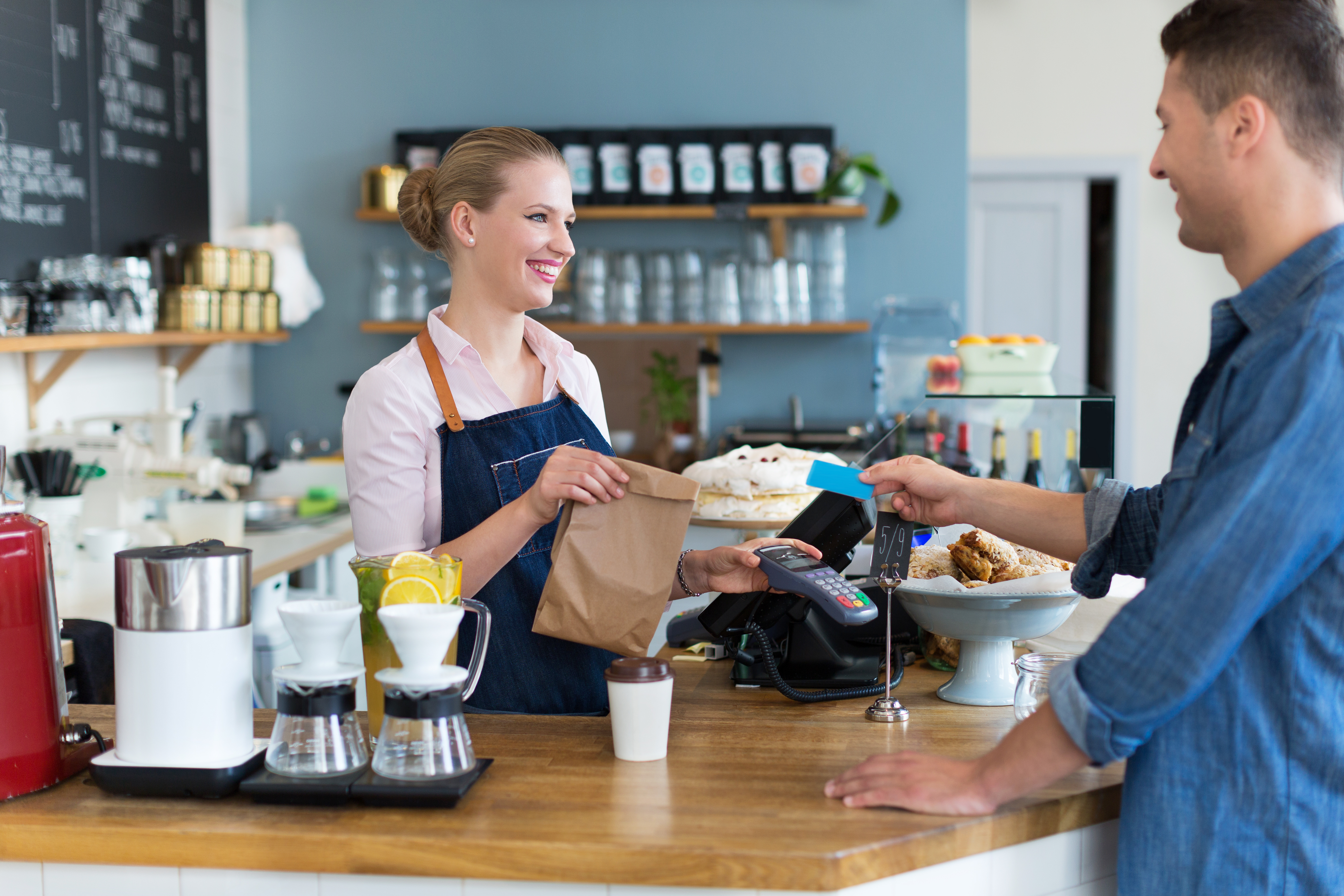 "It'll be as rare to pay for things with notes and coins as it is to use a cheque," says Carolyn Luey, general manager of MYOB. According to a survey by MYOB, which involved 400 Kiwi businesses, 36% of the surveyees predicted that the New Zealand economy will be cashless within this decade.
Soon, cashless payments will be the norm. But what are the benefits for customers as well as business owners? Let's find out.
Benefits of cashless payments
Faster and convenient checkout
Instead of counting out their cash, customers can just present their card or mobile device and voila! Not only this, but it's convenient for you as well. Cash-handling is time-consuming and cumbersome. An EFTPOS solution integrated with Point of Sale solution makes payment even easier, as you don't even have to enter the purchase amount into the terminal.
Ever stood over a cash register wondering why things aren't adding up? Electronic payments are easy to reconcile and reduce the chance of counting errors. Simply print your settlement receipt and you can see exactly how many transactions you processed and how much you can expect to see in your settlement bank account. Need to see the details of a transaction? Don't rifle through your old receipts! Print a transaction listing from your terminal whenever you need it with our Reporting feature.
According to the New Zealand Police, 28,241 thefts from retail premises were reported in 2018. Keeping a lot of cash in your retail store can make you a target for theft. Cashless payments provide a safer environment for both you and your customers. Your hard-earned takings are safely deposited in your settlement bank account, while your customers enjoy the extra security afforded by electronic payments.
Easy payment for foreigners
Gone are the days when foreign tourists needed to buy local currency and use cash for every transaction - thanks to cashless payments. Now, all they need to carry is the same card they use in their country. Even if they don't have a card, apps like Apple Pay and Alipay and currency conversion solutions have enabled today's international consumers to pay in their home currency wherever they travel.
See more of the benefits of cashless payments in our blog: 4 Reasons Why NZ Businesses Love Being Cashless
2. Focus on your in-store checkout experience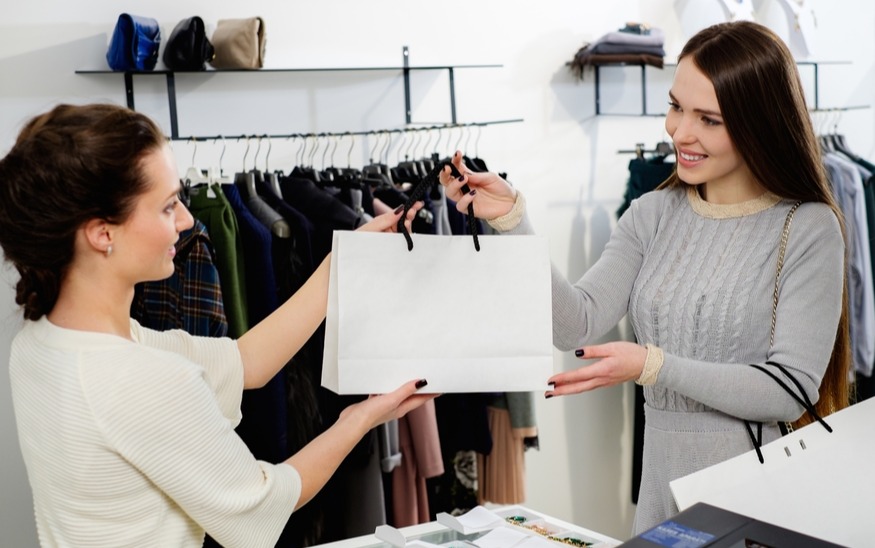 Crafting your checkout experience is an opportunity to demonstrate to your customers that you care about their overall experience, and hopefully, give them another good reason to come back! Leverage this last touch point as an opportunity to get feedback that can help you improve your offering. Optimise your payment solution, so it isn't in the way of making this last interaction seamless, easy and enjoyable. Here's how you can make the most of your checkout experience:
Ask your customer how their overall experience was
You might think you've got your business down to fine art, but there's almost always room for improvement! Don't miss out on getting crucial feedback and insight into how your customers perceive your business before they head out the door. For instance, if you're in charge of a restaurant, an easy question to ask is 'did you enjoy your meal today?' Make sure you really listen to what your customers have to say, seize the opportunity to rectify any mistakes and communicate any ongoing issues to your team to resolve. Worried your customers might not choose to be completely honest with you? Get your EFTPOS terminal to do the asking for you with TruRating.
Don't let your EFTPOS solution get in the way!
Don't let your EFTPOS terminal let you down! Whether you're getting a comms error or your printer is being stubborn and refusing to print the receipt, you need a payment provider that's there for you whenever you need them. Not sure what your providers support set-up is? What about their turnaround time for a device swap out? Make sure you're asking the right questions when you sign-up with an EFTPOS provider, so you're not left unsure about what to do in front of a customer.
Offer convenient payment options
Reduce walkouts, increase your average ticket-size and boost your customer experience by taking payment to your customer. Equip your staff with portable payment devices to make settling the bill easier for your customers, just like St John's Bar and Restaurant in Wellington does, or offer your retail staff the option of taking payments in the aisle with a mobile device integrated with your POS.
Learn more about how to improve your in-store checkout experience in our blog: 5 Smart Ways to Improve Your Checkout Experience
3. Value-added apps and services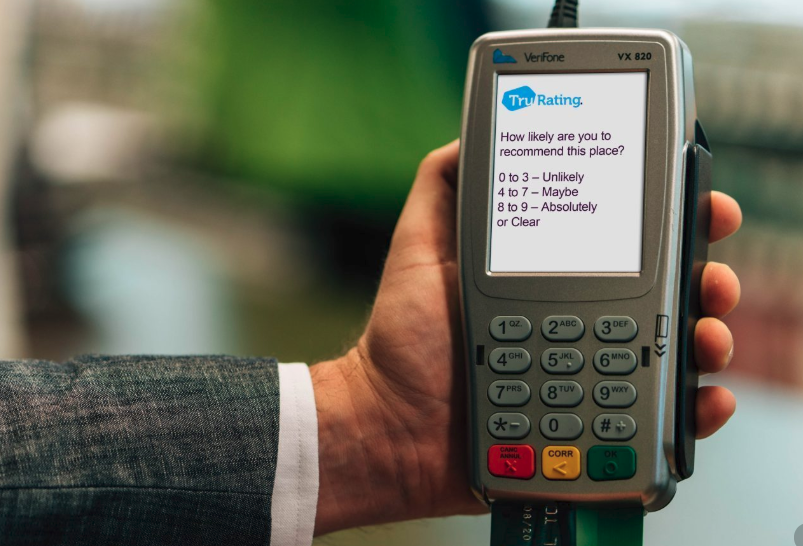 Your humble EFTPOS device is capable of so much more than just debit and credit card payments. Value-added apps and services can take your payments to a whole new level. Here are some value-added apps and services you need to be aware of:
Traditionally, your customers would have to walk to the checkout counter to pay the bill - not anymore. With Mobile EFTPOS terminals, you can bring payments to the customers. This is a blessing for the businesses that are on the move. Simply carry your Mobile Eftpos Terminal to the customers' table, room or even the deck of a cruise ship, and accept payments on the go.
"One of the biggest things in the past has been the disadvantage of not being able to take payments on board the boat. Our travellers don't carry a lot of cash, and while they're on the boat, they enjoy having a wine a beer or buying a bit of merchandise."
- Scott McKenzie, General Manager, Marlborough Travel Limited
As mentioned earlier, you should always be aware of the customer's experience when they visit your store. With TruRating, you can get real-time customer feedback which will help you understand their needs better. It's simple, during the checkout, customers can simply press any key from 0-9 on your terminal's pin-pad to rate their experience.
According to the New Zealand government, international tourist spending increased to a whopping $16.2 billion in 2018, which contributed to almost 1/5th of the country's total export of goods and services. The stats say it all - foreign customers should have convenient payment options - because they're going to pay in billions. With Eftpos New Zealand's currency conversion solution, international Visa, MasterCard and Maestro cardholders can pay in their home currency instead of New Zealand dollars. This way, they'll have the satisfaction of knowing exactly what they're spending in their home currency.
More than 400,000 Chinese visitors spend $1.2 billion in New Zealand each year. If your customers are predominantly Chinese, you already know the importance of Alipay and WeChat Pay - the renowned Chinese mobile payment apps. You can now accept payments from their mobile payment apps on the same EFTPOS terminal that you use to process other payments.
Learn more about value-added apps here.
Payments are one of the most rewarding aspects of a business. So it's necessary that you adapt to the trends and stay on top of any innovation that can streamline your payments and wow the customers at the same time.
Here at Eftpos New Zealand, we power the payments of 50,000 Kiwi businesses. We are New Zealand's largest EFTPOS provider and we have earned this place in the market with our market-leading products and services, and outstanding customer service.
Find out more about why our customers choose us to power their payments.